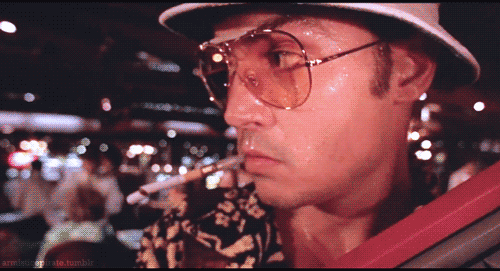 Sometimes drugs are fun. They take you to another place and make you feel things you've never experienced. But for every decent experience on drugs, there are a million shitty experiences, and the potential for your life to be ruined forever.
If you've done any type of drugs, even if you're not addicted, there's no doubt you've had a horrible experience. You did something stupid or saw something that still haunts you to this day. Hypothetically, if I had ever done drugs before, I'd say that crying on the subway asking people to me my friend would be one of the lowest points of my life. I SAID HYPOTHETICALLY MOM.
If you need a reason to stop doing drugs, read the following 25 accounts. Drugs either destroyed their lives forever, or they had such a bad experience, that you just take warning.
These 25 people took drugs and destroyed their lives:
---
1.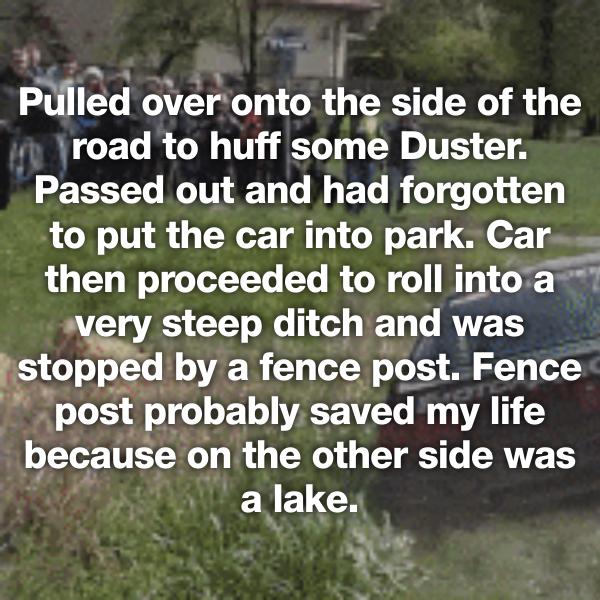 2.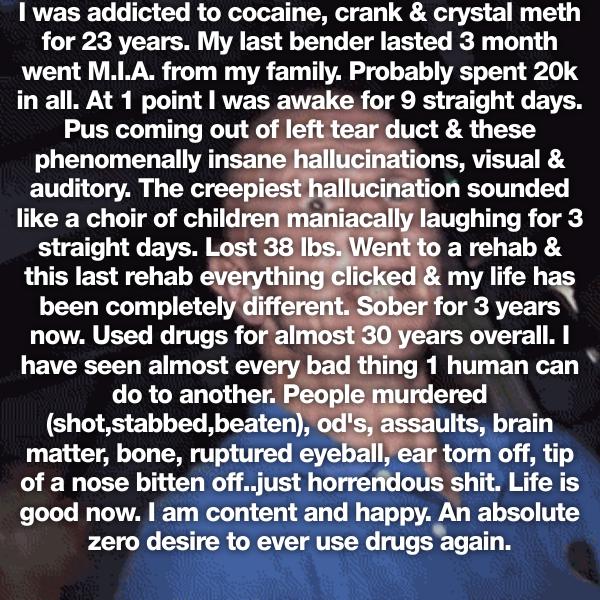 3.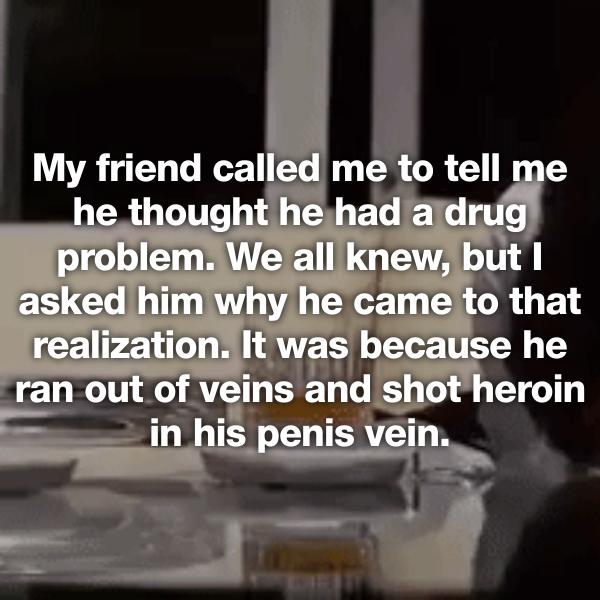 4.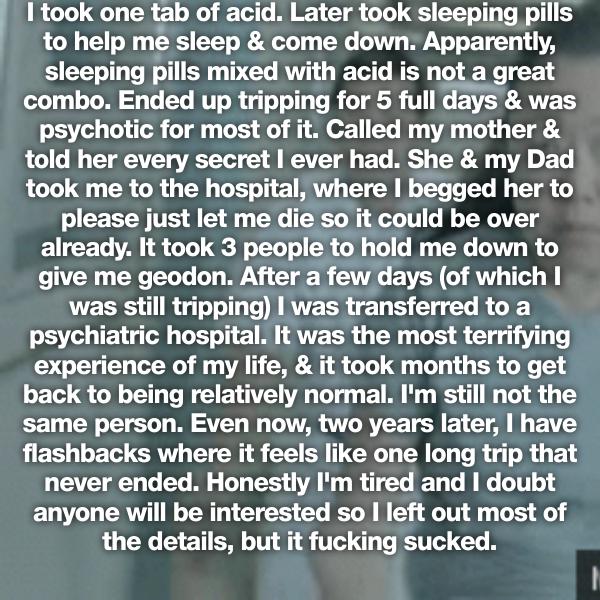 5.