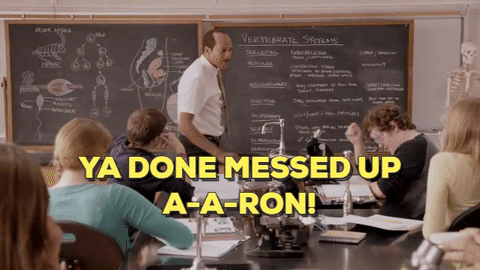 Ever wonder what it's like to mold the minds of tomorrow? The promise of a better future is at the hands of teachers and faculty for most of the school year. Teachers have a lot on their shoulders during this time and then they get to take off for all the vacations: summer break, winter break, and spring break. Pretty rad, right? All the benefits of helping shape the leaders of tomorrow, plus all the sweet vacation time in between.
But teachers put up with a lot: never ending lesson plans, the politics of lunch break gossip, dealing with principals and parents, and to top it off, students. Yes, those that teach younger minds can get annoyed by their students. Some times, kids really do say the darndest things (or ridiculous or jut plain stupid, let's be honest).
From accidentally being called "mom" to all the awkward sex education questions, teachers have heard some unbelievable things from students. They've got an arsenal of jokes by the time graduation rolls around, that's for sure.
The following 27 teachers confess the most ridiculous things students have said:
---
1.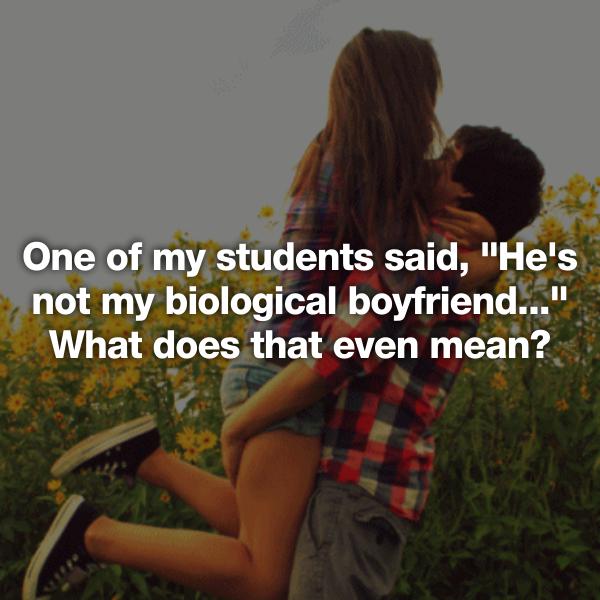 2.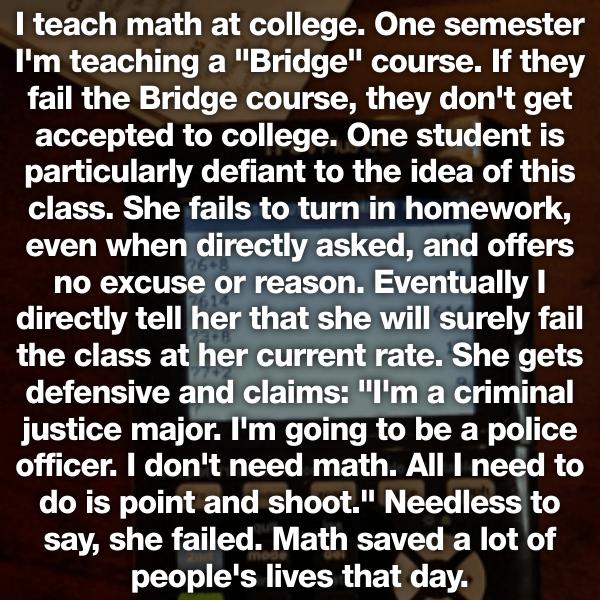 3.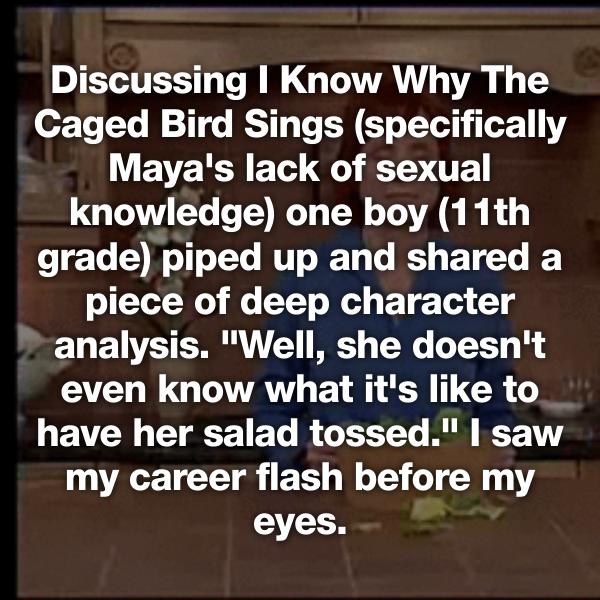 4.