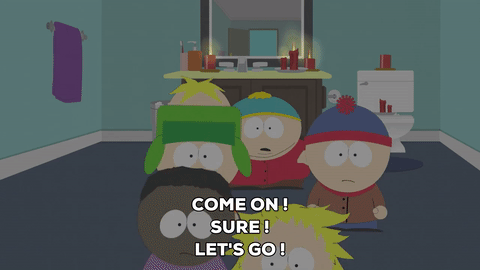 Do you ever have a memory that pops into your mind out of nowhere and you sit and ponder for it for the next five hours? Like, "What the f*ck was I thinking? Why can't I get this out of my head?!" That sh*t happens to the best of us, especially with the childhood memories that are equally embarrassing as they are awkward AF.
It's amazing how much you can remember from when you were a kid. All the weird moments that have occurred are great stories to tell for dinner parties, I'm sure. When I was a kid, my mom loved shopping at department stores and out of boredom, I'd hide in all of the circular clothing racks to amuse myself. Well, she left me in some remote part of a store one time and I panicked. Cried all over the place and the employees called my mom on the intercom. Still remember it to this day.
Don't even get me started on when I almost peed my pants in fourth grade during a fire drill, either. I somehow had a pretty good hold on my bladder and saved myself from the humiliation. Other kids haven't been so lucky and have endured having those awkward moments fully ingrained into their memory.
These 29 people share their awkward childhood moments they can't forget:
---
1.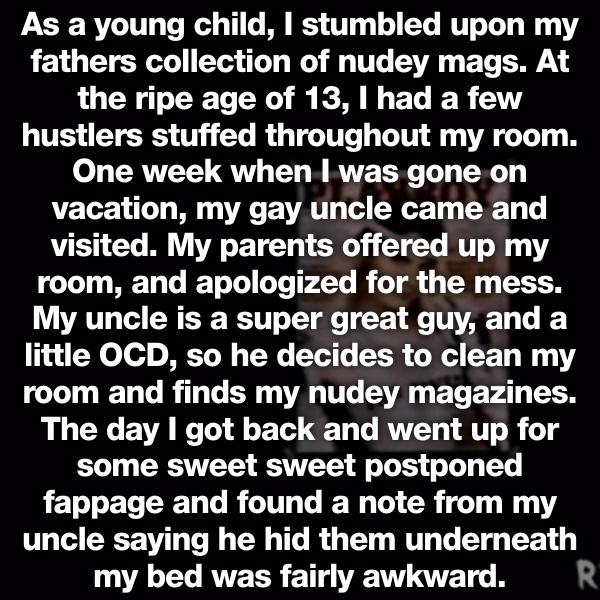 2.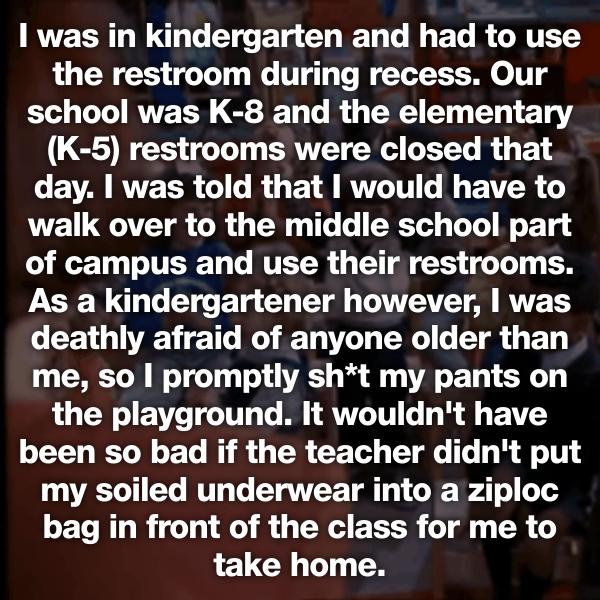 3.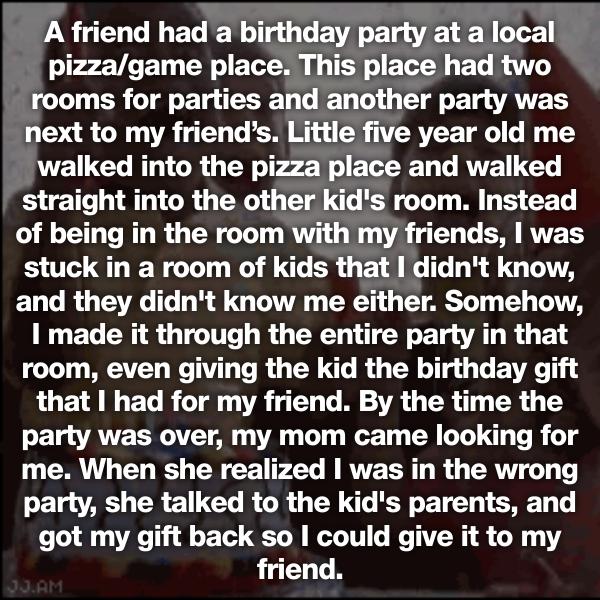 4.