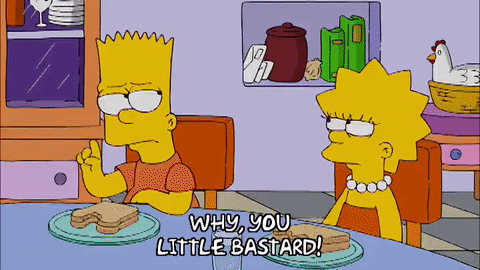 Kids are the f*cking worst, or at least they can be. Imagine being a parent and having to come up with different way to punish your children because they're just being complete a**holes and aren't listening to you. You've got to get creative, especially if you want them to listen to you.
My mom would make up ridiculous stories to scare me into doing whatever she wanted me to do or stop doing. When I got mosquito bites and wouldn't stop scratching, she'd tell me that if I kept scratching, then the egg that the mosquito implanted in me would hatch. That scared the sh*t out of me and I immediately stopped scratching.
Pops, on the other hand, was always the one that gave you options when he was upset. You want either the belt or the hanger to get you a** beating? There was never an in between and third-world parents aren't a joke when they're serious about their punishment. All those a** whoopings just taught me to be sneakier, so thanks for that, dad.
These 29 people recall the most creative punishments that parents have given them:
---
1.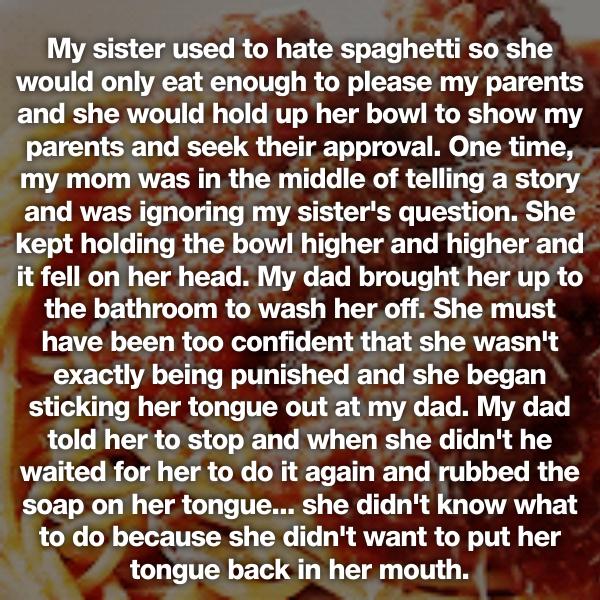 2.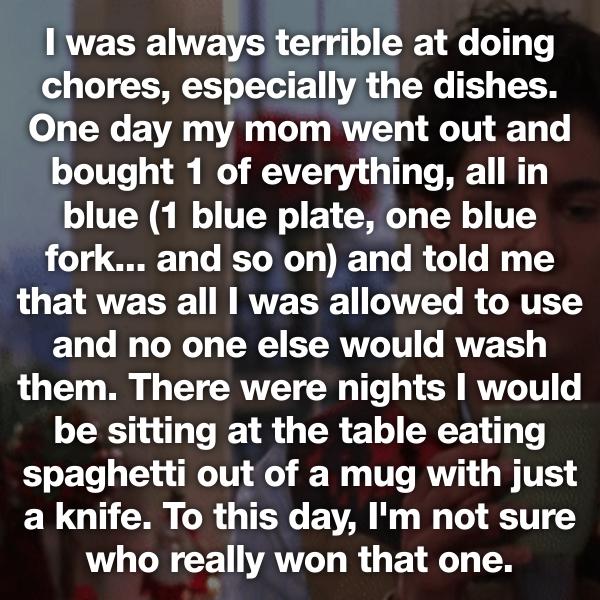 3.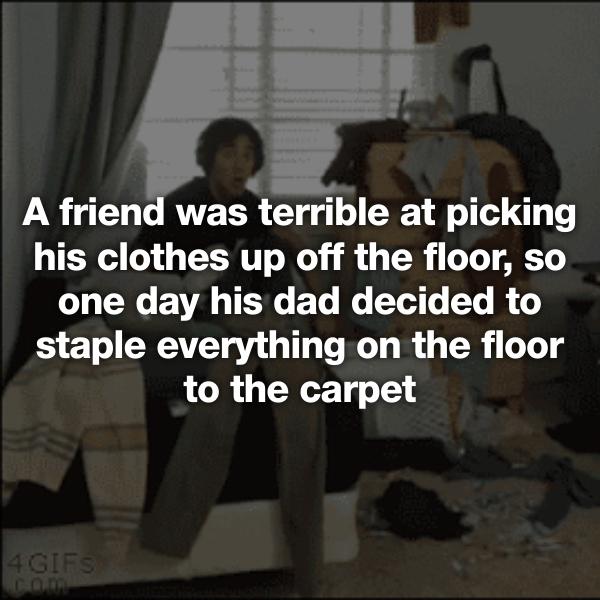 4.