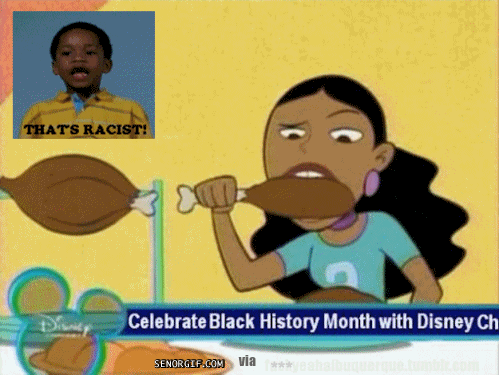 Anyone can be guilty of saying or doing racist things. It's called accidental racism and as long as you recognize it and apologize for it, then you should be fine. If not, whatever situation you're in will probably become totally awkward and you're going to want to sneak out of there as soon as possible.
The obvious can be stated: don't make fun of the way people look or dress, the way the act or have been raised, and especially their culture. Culture is such a sensitive topic and if you don't fully understand where someone else is coming from, don't assume that you can say whatever comes to mind without consequences. If someone's taken offense to what you've said, maybe you should sit down and re-evaluate why you've said it in the first place and listen to what they have to say and why it was so hurtful.
We've all been guilty of it and there's no denying it in this day and age. We're living in an overly sensitive social and political climate, where race is a huge issue on people's minds. So yes, there's going to be a slip up once and a while. People will be more offended nowadays by what's said in casual conversation than ever before, so choose your words carefully.
These 29 people regretfully admit their accidental racist moments:
---
1.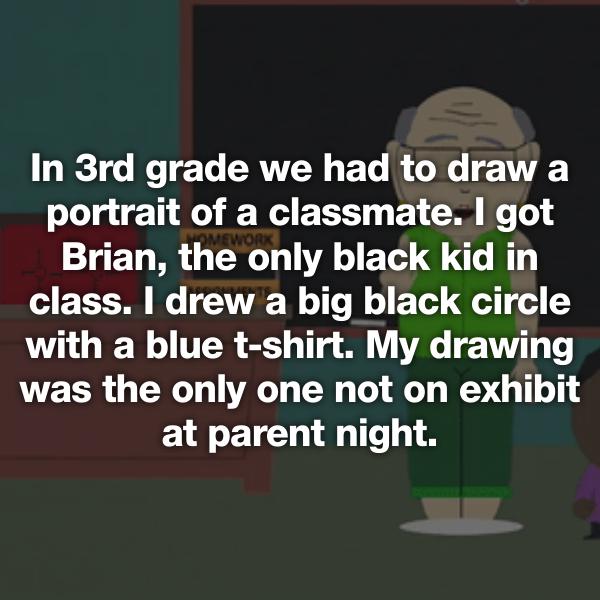 2.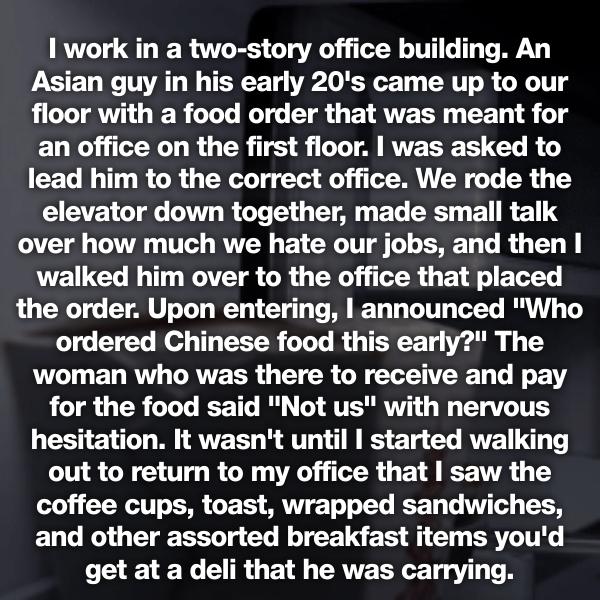 3.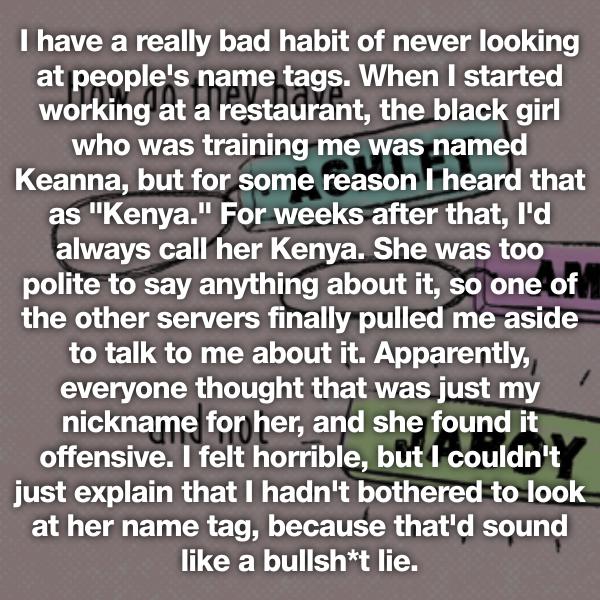 4.