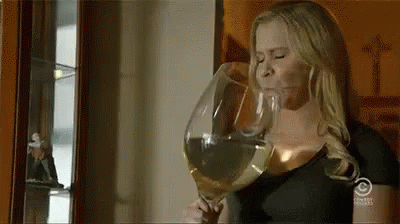 Relationships fade, but wine is forever. Well, until it runs out and you have to go buy another box tomorrow night. First world problems, amirite?
The art of drinking wine comes in many variations — you can pair it with delicious cheeses, you can buy that fancy bottle at dinner for your anniversary, and you can also pour an entire bottle of wine into a water bottle and bring it anywhere you please! Like, who says you can't drink wine in class out of a Taco Bell cup. #goals
So dust off that bag of Franzia, pop open that $7 dollar pinot noir, and grab your best b*tches because wine elevates any occasion into a celebration. Hell, opening a fresh bottle of wine is a reason for celebration in and of itself.
These 29 people drink gallons of wine at a time, and have a hell of a time doing it:
---
1.

2.

3.

4.