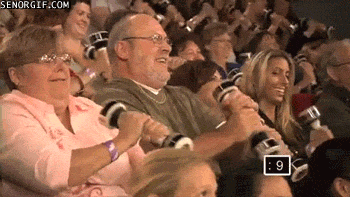 Flicking the bean, slapping the salami, tootin' the ole horn, flogging the log, polishing the pearl — everyone loves to masturbate. And if you say you don't, well, I don't f*cking believe you.
Masturbating is humanity's favorite past time. I mean, there's a reason our hands perfectly reach our nether regions. We evolved into some horny motherf*ckers, and when we can't find anyone else to boink us, our hands (or electric toothbrush, or zucchini, or Fleshlight, or blow-up doll) will do just fine.
You can do it when you're horny, when you're happy, when you're depressed, or when you're drunk and eating Taco Bell in bed — except you're saucing a different kind of taco. Yes, masturbation knows no bounds.
These texts show the good, the bad, and the ugly when it comes to gettin' down on yourself:
---
1.

2.

3.

4.

5.