Aziz Ansari is back, but not without addressing his controversial past first.
Netflix released Aziz Ansari's latest stand-up comedy special Right Now on July 9. It's the first big project from Ansari since sexual assault allegations were made against him in January 2018. At the time, an anonymous babe.net writer said that Ansari pressured her into sexual acts.
Shortly after, Ansari issued an apology. But now that he's returned to a big comedy stage, he's also using his platform to reveal some deep truths.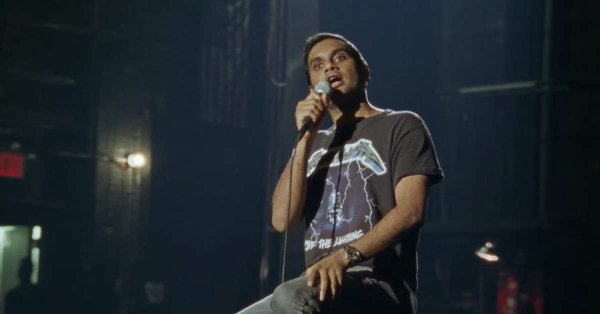 Ansari begins the comedy special with a joke about getting confused for fellow comedian Hasan Minhaj. He jokes that when fans ask about the sexual misconduct allegation, he tells them, "No, no, no. That was Hasan."
It's a funny way to cut the tension, but then Ansari gets serious and reflects on his whole experience with the situation.
"I know this isn't the most hilarious way to begin a comedy show, but it's important to me that you know how I feel about that whole thing before we share this night together."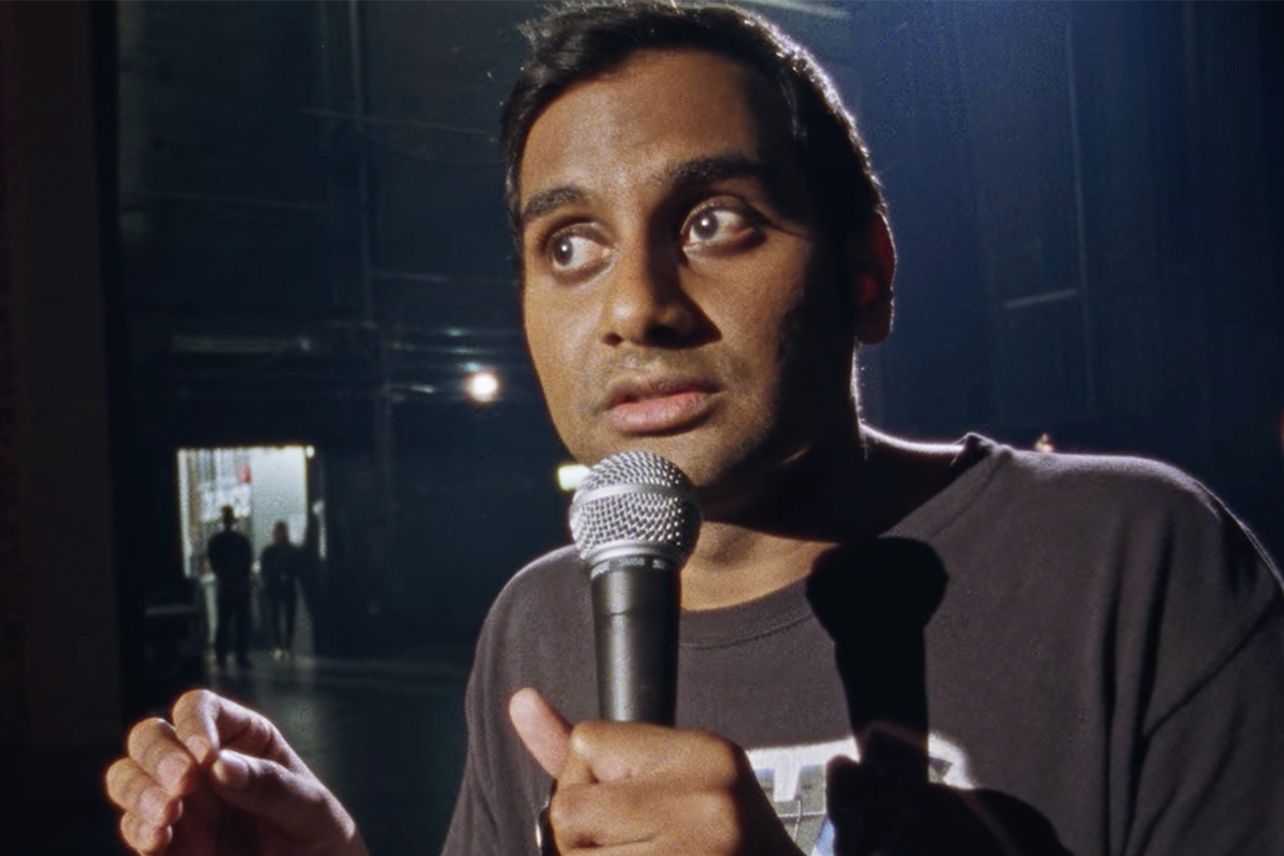 "I'm sure that some of you are curious how I feel about that whole situation. And it's a tricky thing for me to answer, 'cause I've felt so many things in the last year, so. There's times I've felt scared. There's times I've felt humiliated. There's times I've felt embarrassed," Ansari says.
But, Ansari seems more than anything to know the weight of what happened.
"And ultimately, I just felt terrible that this person felt this way."
Now that more than a year has passed, Ansari hopes to move forward from the situation.
"And after a year or so, I just hope it was a step forward," Ansari says in Right Now.
"It moved things forward for me and made me think about a lot. I hope I become a better person."
Ansari is also hopeful that his experience can help teach people who to be better people as well.
Ansari says, "I always think about a conversation I had with one of my friends where he was like, 'You know what, man? That whole thing made me think about every date I've ever been on.' And I thought, 'Wow. Well, that's pretty incredible. It's made not just me but other people be more thoughtful, and that's a good thing.' And that's how I feel about it."
Fans are having a whole range of reactions to Ansari's quotes.
i hope aziz ansari is a better person, and i don't think he's trash forever, and i never thought he was CK, but the fact that he's referring to "the whole thing" as ultimately "a good thing" does not encourage me

— Rachel McCarthy James (@rmccarthyjames) July 9, 2019
Wait, WHEN did we decide Aziz Ansari was forgiven and allowed to carry on? Did I miss that??

— Jonathan Ho (@_jbho_) July 9, 2019
I'm still actually confused on why people are mad at aziz ansari???? He did nothing without consent and shouldn't be included in the me too movement AT ALL

— mommiana? (@bishoptri) July 9, 2019
Torn between wanting to know what Aziz Ansari has to say and not wanting to give that special any revenue so if anyone could give me the gist I'd appreciate it

— Kelly Marie (@Kelstec) July 9, 2019
Ansari's special Right Now is streaming on Netflix now.