An unearthed video from 2003 might be the key to revealing what notoriously secretive artist Banksy actually looks like.
In the video, which was filmed during Banksy's breakthrough 2003 Turf War exhibition in London and later discovered in an ITV vault, a man masked with a T-shirt speaks to ITV News correspondent Haig Gordon.
"I'm disguised because you can't really be a graffiti writer and then go public," the masked man says.
The masked man is shown painting an image of a baby playing with alphabet blocks that spell out "Kill More"—a work attributed to Banksy.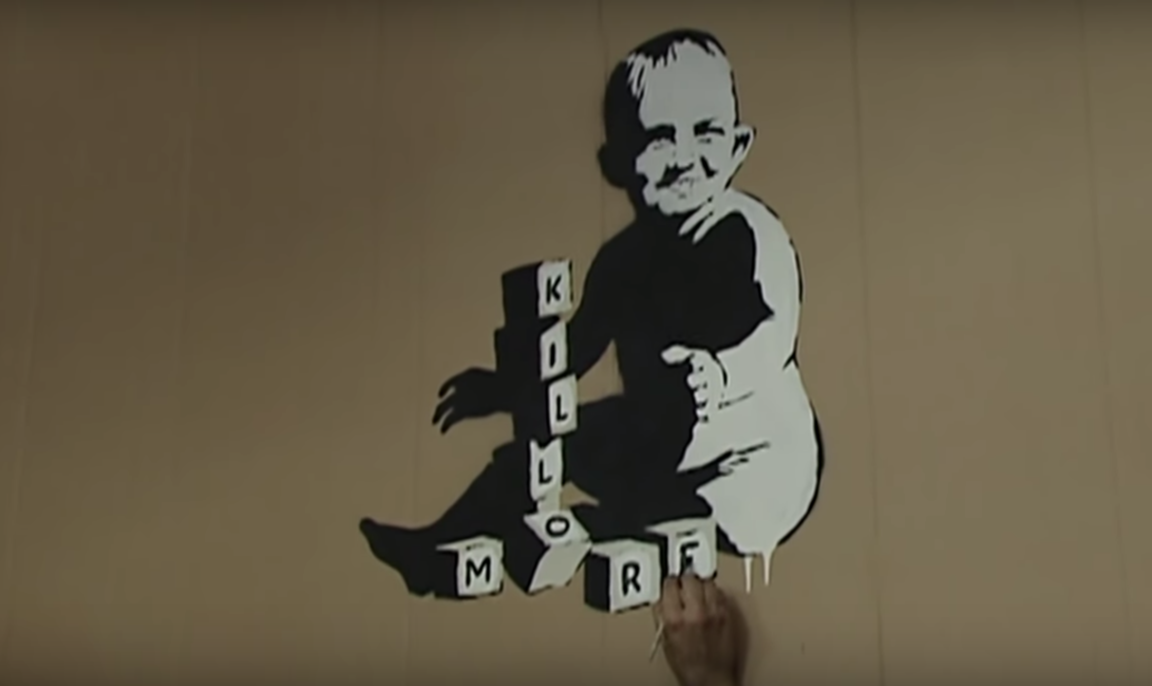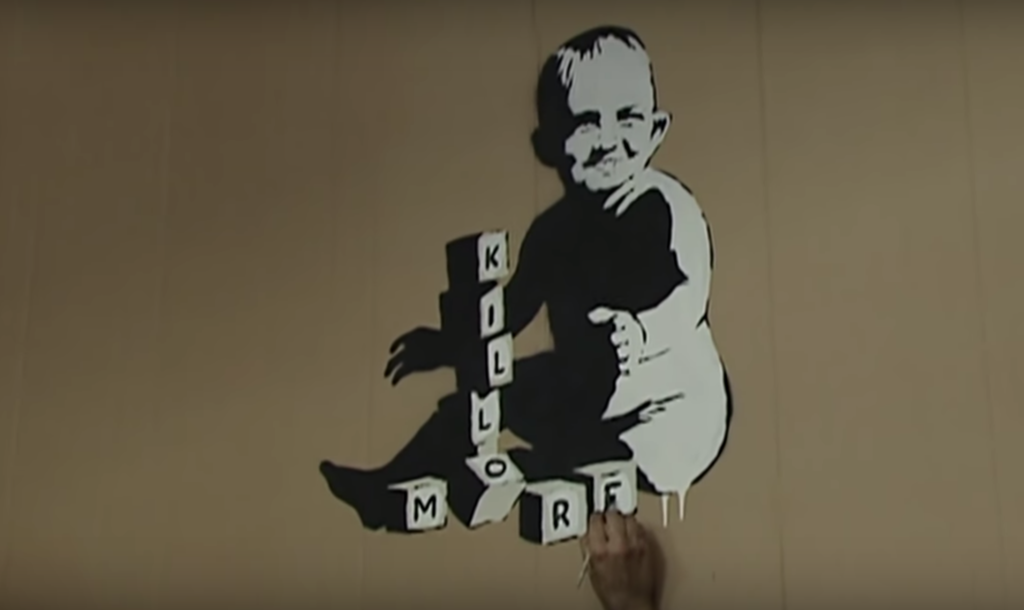 Gordon, who has since retired, said he forgot the interview took place—and also what Banksy looked like despite seeing the artist unmasked.
"I don't think I could say a single thing about what he looked like. Isn't that dreadful?"
The footage was left in a vault and forgotten about until Bristol-based ITV reporter Robert Murphy discovered it.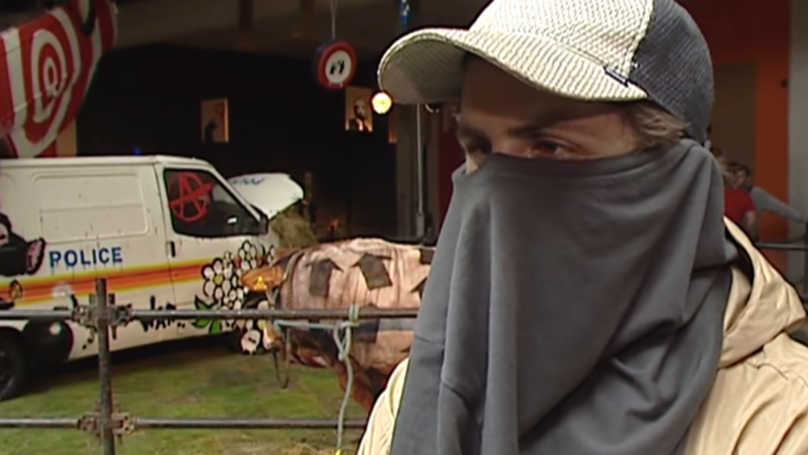 However, experts were quick to point out that the masked man may not be Banksy but a member of Banksy's group.
Banksy's identity has been a closely guarded secret and continues to be a hot topic of speculation. One of the most popular theories is that he is Robin Gunningham. Scientists at Queen Mary University of London used geographic profiling—a technique used to capture serial criminals—to find patterns between where Banksy's artworks appear and addresses with a close connection to Gunningham.
Others have suggested that Banksy is actually Robert del Naja, frontman of trip hop band Massive Attack.
Banksy recently designed a stab-proof vest for rapper Stormzy, who wore the garment during his performance at Glastonbury. He posted an image of Stormzy on Instagram with the caption: "I made a customized stab-proof vest and thought—who could possibly wear this? Stormzy at Glastonbury."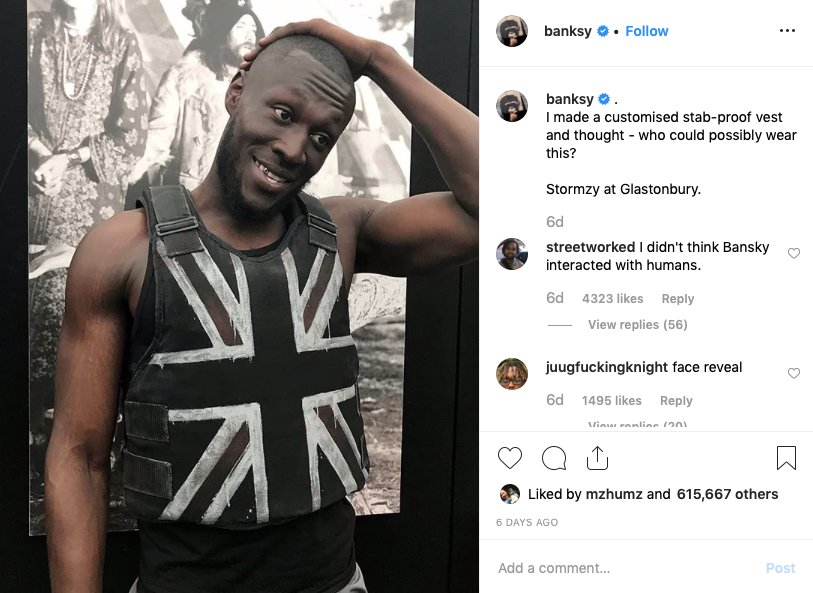 Of the video, Banksy's representatives told the Guardian: "No comment. We get loads of these."