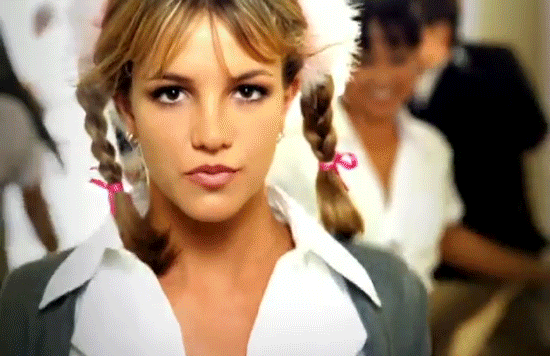 When you think Britney Spears, you think iconic pop star. Likely the image above comes to mind, as well as multiple other looks she's rocked during the span of her long and memorable career.
And sure, she's had some acting gigs here and there, and was a judge on some singing shows, but basically her pop career is her calling card. Well, now she has another thing to write on her resume: painter.
Yeah, that's right, she paints now. Have any questions? Of course you do! Who wouldn't?
Keep going to see Britney's burgeoning painting career:
---
Here is sexy pop goddess Britney Spears: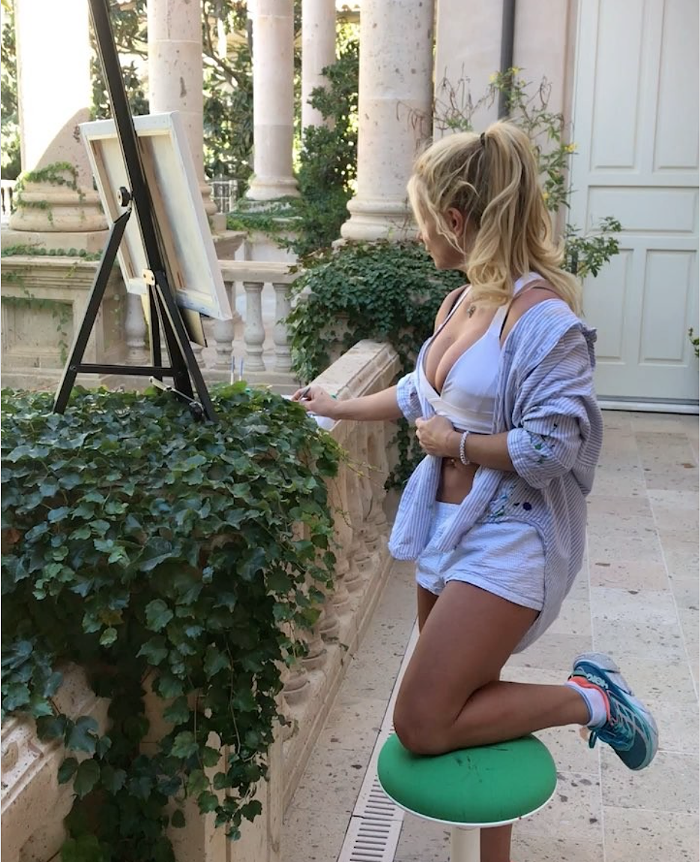 She is really into painting, as you can clearly see.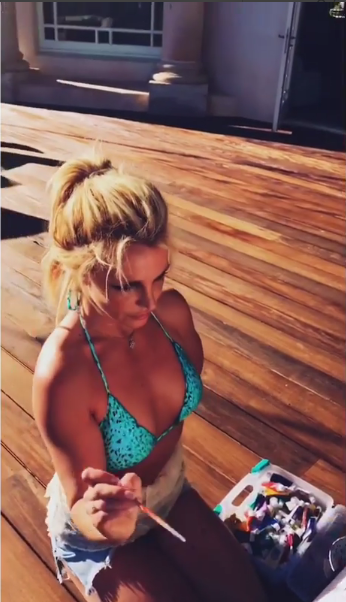 She also clearly likes to paint while looking sexy AF.