31.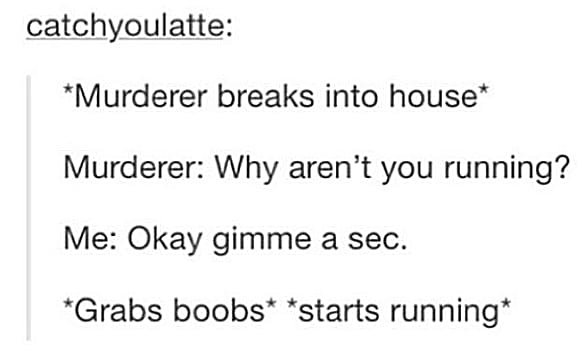 32.
33.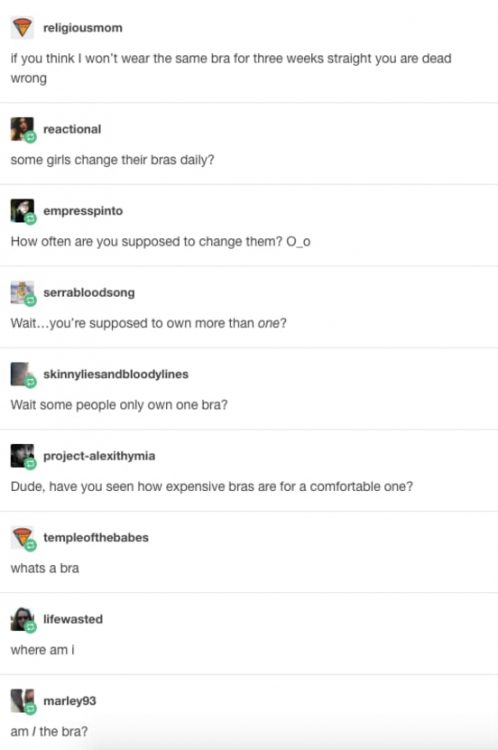 34.
There's no heartbreak like the heartbreak from your favorite bra officially retiring. 😭#thanksforbeingsogoodtome #youwerecute

— Becky G. (@iambeckyg) November 28, 2015
35.
if you don't know your friend's bra size are you really friends?

— bea (@beamiller) November 27, 2015
You May Also Like…
December 10, 2018
36.
once I was wearing sticky boobs and I lost one and the next day when I went to turn in my ap world essay it was stuck to the front page

— sarah (@sarah_miesner) November 28, 2015
38.
It's so embarrassing when someone gets to second base with me and finds crumbs in my bra.

— bubble girl (@JessObsess) November 12, 2015
39.
in middle school my friend took off her bra under her shirt and flung it at our teacher bc he said he could see her bra strap

— ava (@tsvchako) January 16, 2015
40.