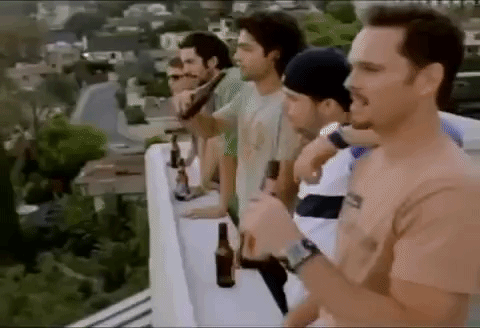 As the world's movie mecca and home to countless celebs, Los Angeles is definitely the place to see and be seen – at least, that's what the entertainment industry wants us to think. 
But contrary to popular belief, living in tinseltown isn't all sunshine, rainbows, and movie premieres. In fact, for regular folks, it can be downright soul-draining.
If you thought living among the stars would automatically plunge you into the lap of luxury, you may want to take a closer look before making any long-term Los Angeles arrangements.
Here's the scoop E! True Hollywood Story won't dare to leak: 15 Hollywood myths vs. sad, shameful reality.
---
1.
Expectation: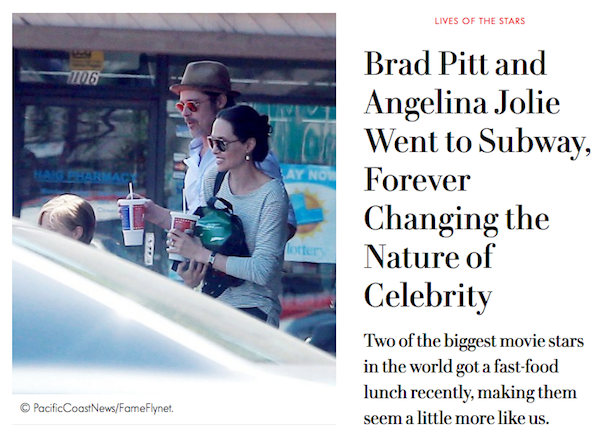 Celebrities run amok in the city. DJ Khaled is premiering his latest song at the club you're at, Brad and Angelina pop in to your favorite neighborhood spot while you're having brunch. Mindy Kaling stops you in the street and asks you where you got your cardigan. It's like celebs are just like you!
Reality: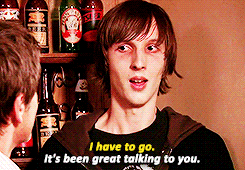 Li'l Romeo shows up at the club you're at and drinks a bottle of champagne while shirtless and pretends to rap, eventually falling off the DJ podium. The actor who plays Orin from Parks and Rec lives in your apartment building and never makes eye contact when you say hello, and constantly has to remind you to stop calling him "Orin." Some Disney Channel punk almost rear ends your car in a Vons parking lot. It's like celebs are just as terrible and miserable as normal people!
2.
Expectation: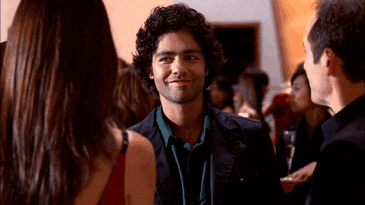 You neighbors are interesting actors who are about to make their big break. You'll become BFFs and they'll take you with them on their way to stardom.
Reality: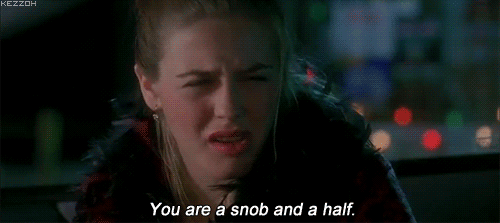 Your neighbors are hot, stuck up 20-somethings who already have Botox. They've been in a few commercial spots but nothing serious. One of them told you she's had sex with the actor who played the brother in last summer's Jurassic Park movie. That's something, you guess.
3.
Expectation: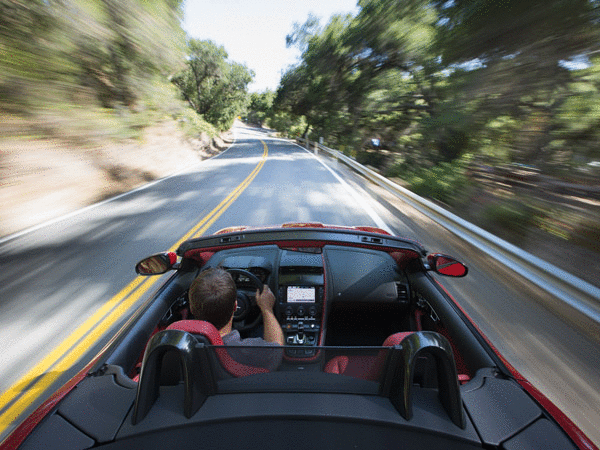 Driving down the highway with your convertible top down and the wind in your hair makes you feel like you're on the set of "The Hills." 
Reality: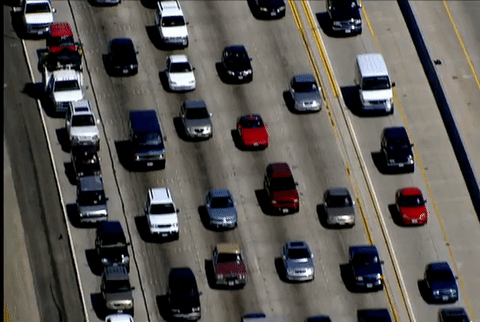 Literally hours of bumper-to-bumper traffic for miles. Playing podcast after podcast through your car speakers to distract you from the fact that you've moved less than four miles in 45 minutes. A random seagull flies overhead and poops in your hair. Traffic signs are suggestions; a yellow light means three more cars can go, and red means "however many more cars until the oncoming traffic gets fed up enough to start driving." Everyone drives offensively, in both senses of the word. You live and die by the mantra, "Cut off or be cut off."