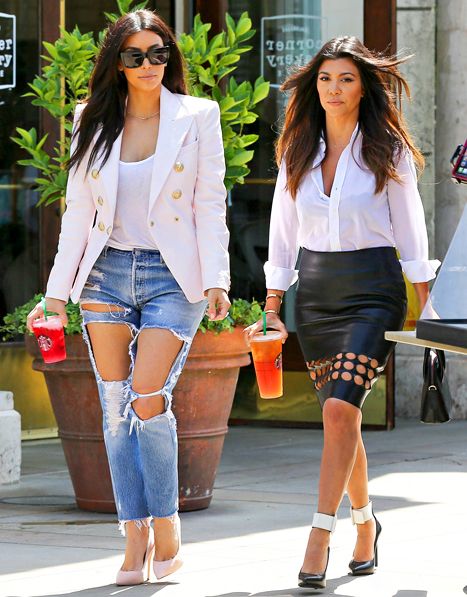 When it comes to Kardashian/Jenner style, you probably think of their red carpet looks. And it's no surprise why. They always stand out on any red carpet in their sexy-edgy ensembles, and have all eyes on them. But that doesn't stop once the red carpet is over. These ladies look flawless no matter where they are and what they're doing, as shown by their impeccable street style.
Sure, all the sisters have their own unique style, but what they have in common is their ability to look great 24/7. From going to lunch, to the gym, or out to dinner, these ladies don't need a fancy event to pull out all the stops. Seriously, they could wear a trash bag and they'd look amazing.
So in honor of their killer street style, let's look at the 6 best street style looks that Kylie, Kendall, Khloe, Kim and Kourtney have rocked over the years. Although we love all the sisters, everyone has a favorite! Which sister do you think has the best street style? Let us know!
Here are the best Kardashian street style photos: