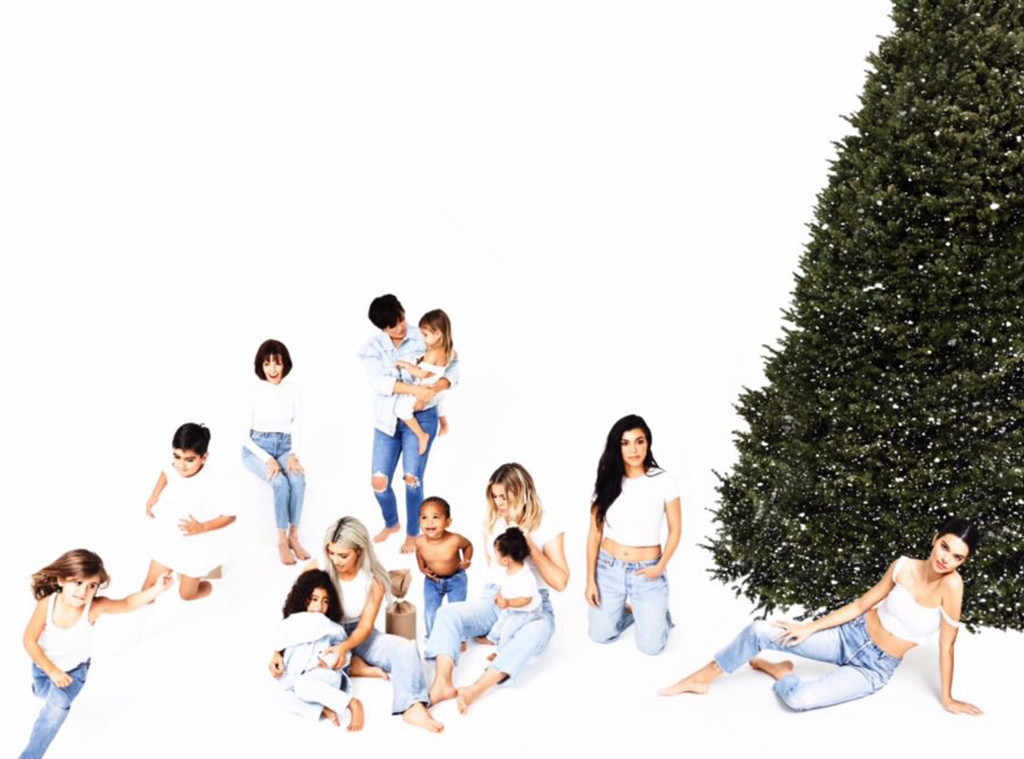 Kylie Jenner pregnancy rumors have been a constant internet presence for months. Is she or isn't she? When will she announce it? Why hasn't she said anything? The silence led a bunch of fans to start speculating and making assumptions.
I mean, if she's waited this long, she's gotta make it a big dramatic reveal, right? Will it be on the Keeping Up With The Kardashian season finale? Will it be on her Snapchat with a dog filter? And then, suddenly, someone started a rumor that seemed hella likely.. she'll totally announce it in the family's annual Christmas card! That would be genius!
Well, Kim teased out photo after photo on her socials showing the family at the photoshoot, and days went by without Kylie in sight. Then we all collectively decided that the big reveal had to be on Christmas, when the final photo would be posted.
So Christmas came and the photo (picture above) was posted. NO. MOTHER. F*CKING. KYLIE. JENNER. If the all caps didn't tell you, ya gurl was pissed. And clearly I wasn't the only one. The internet went into a frenzy, and it feels completely justified.
Here are the funniest tweets that sum up how the world feels about Kylie's absence:
---
Me trying to look for Kylie like pic.twitter.com/uQrueRr0Cf

— Hailey ♡ (@ZalfieAriana) December 26, 2017
EXCUSE ME KIM THIS IS NOT THE DAY 25 WE WANTED. WHERE'S MY RECEIPT #KylieJenner pic.twitter.com/iUIaLi3LIT

— Laura Bracken (@laurabracken4) December 26, 2017
PLOT TWIST: KYLIE IS ACTUALLY THE CHRISTMAS TREE #Kardashians #KylieJenner #Christmas pic.twitter.com/V6dEI4bnhz

— Simona (@simona_ka) December 26, 2017
i was sitting in my bed waiting to see the bump and this is what we get? pic.twitter.com/Pv5jLxxBNT

— ً (@vanvoque) December 26, 2017