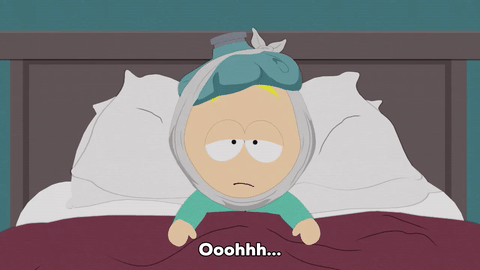 When I was in elementary school, I tried to fake sick once so I didn't have to go. It didn't work, mainly because my parents are strict Asian parents and there was no such thing as being absent from class, even when you're sick. I had to be on my deathbed in order for my mother to let me stay home, otherwise it was off to school to get straight A's.
Then there was my best friend, who would have an inkling of a cough and her parents would let her stay home for the next three days. I don't know how she did it but whenever she was absent from school, I was so envious and hoped that one day I could fake sick like her.. But then she brought up the fact that she thought she was always sick and I learned about hypochondriacs.
I still have yet to believe that hypochondria is a real condition but that's just me. A good friend of mine had a roommate that checked his temperature every single time I came over and it stressed me out. If it wasn't 98.6 degrees, he'd panic and state that he was sick and couldn't do anything else that day. It was like this basically every time I went over to their house. I can't imagine how it would feel having to deal with hypochondriacs as a nurse or doctor. That'd drive me up the wall, so kudos to the medical professionals that do what they do.
These medical professionals dealt with the worst cases of hypochondria:
---
1.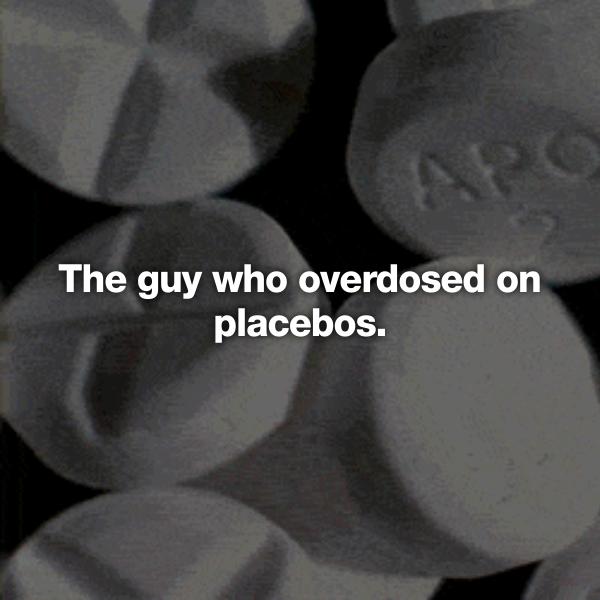 2.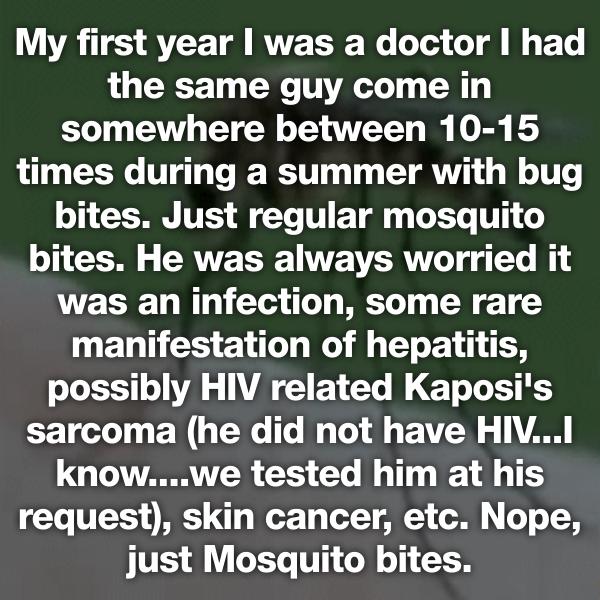 3.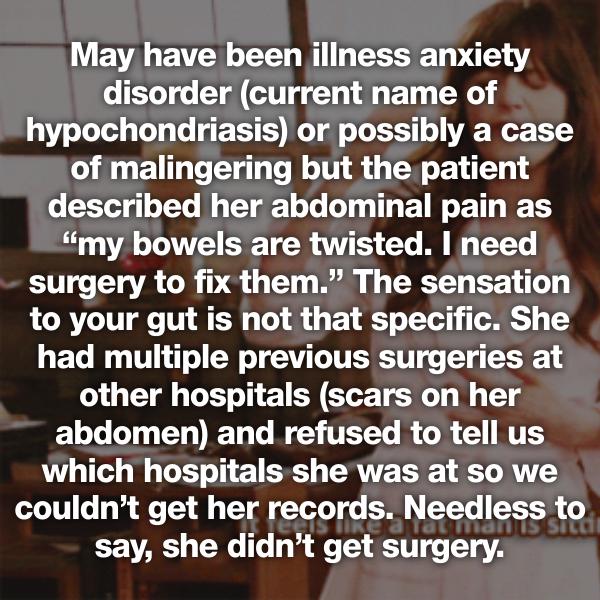 4.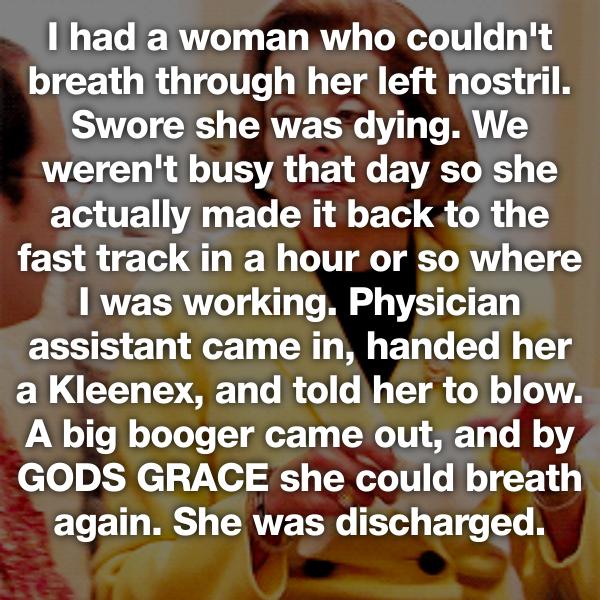 5.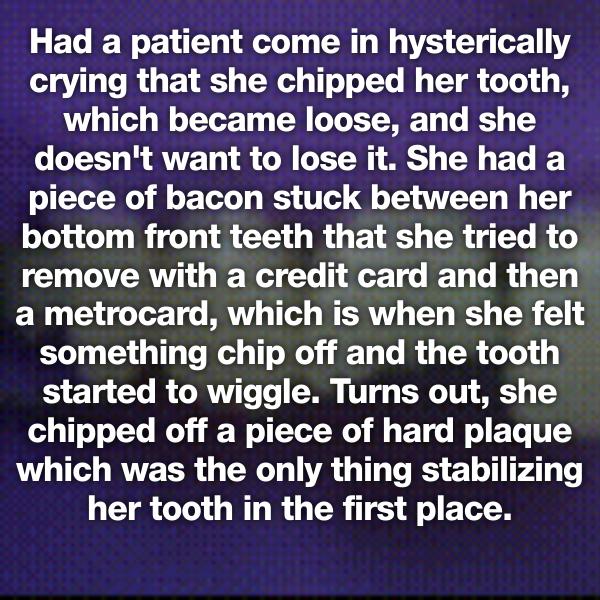 6.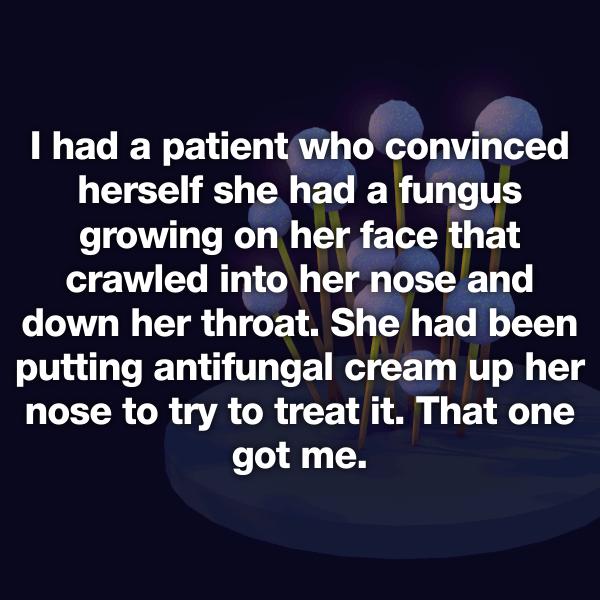 7.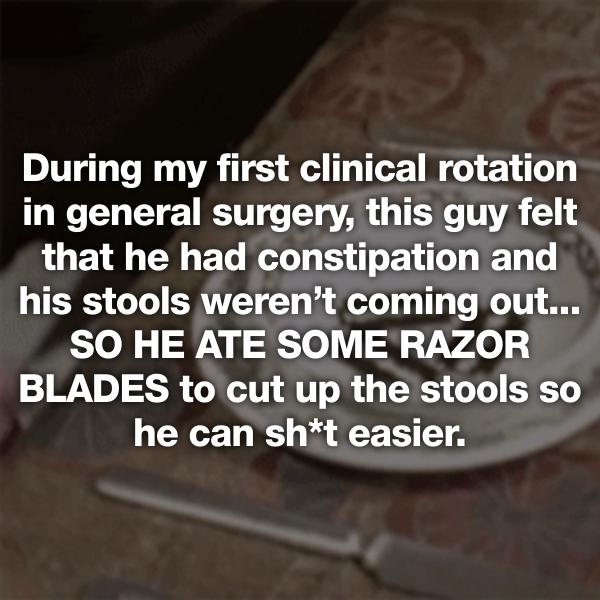 8.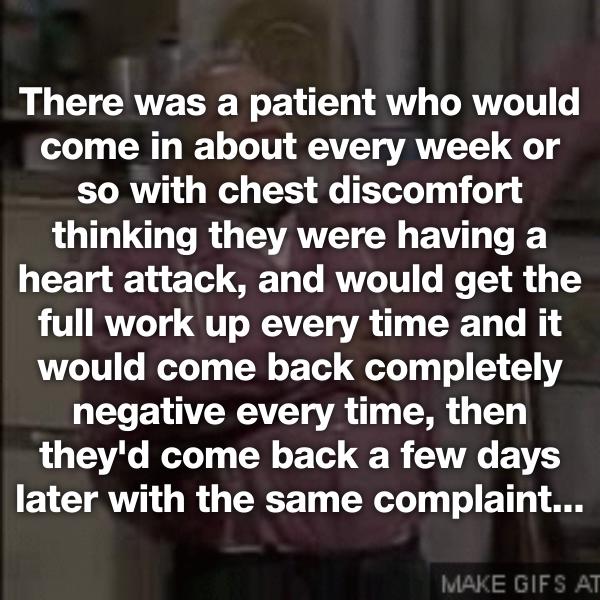 9.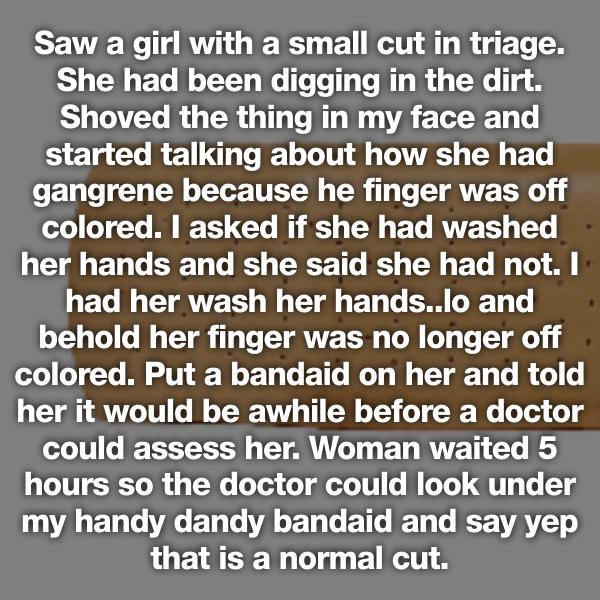 10.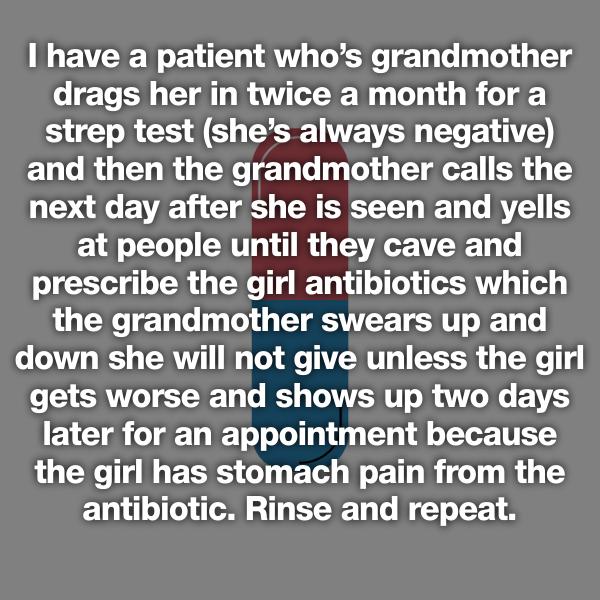 11.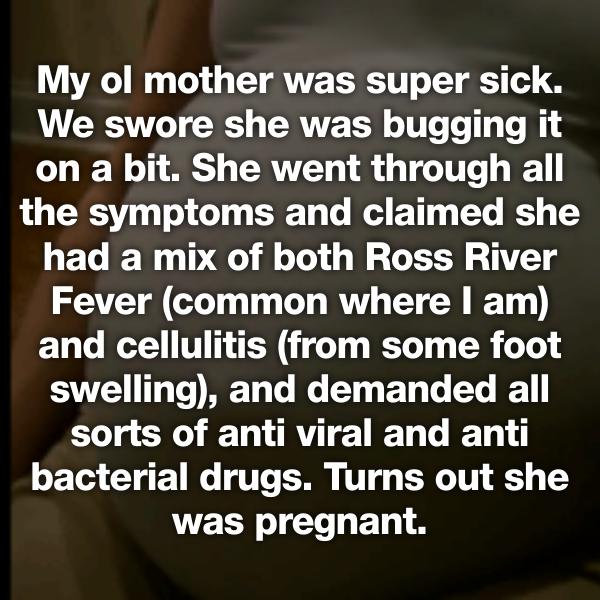 12.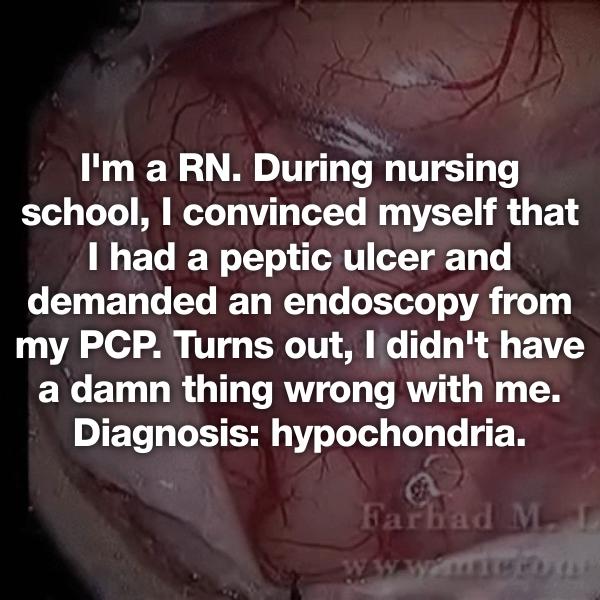 13.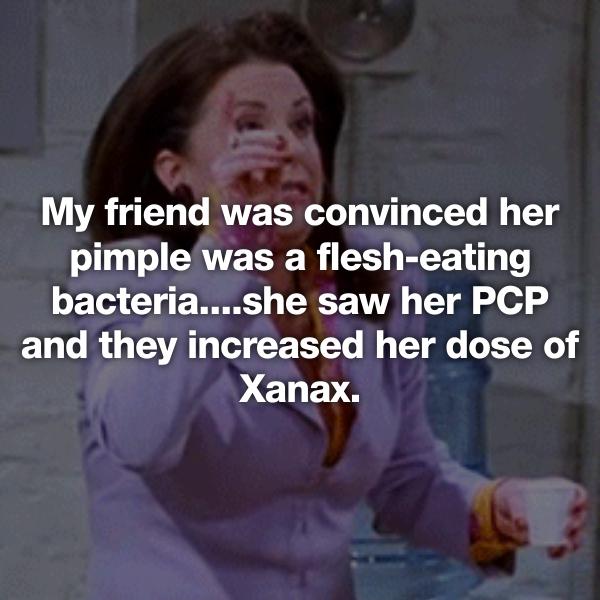 14.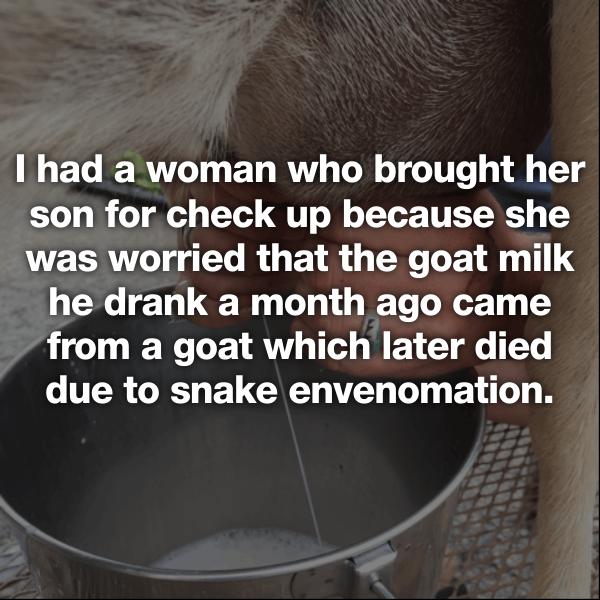 15.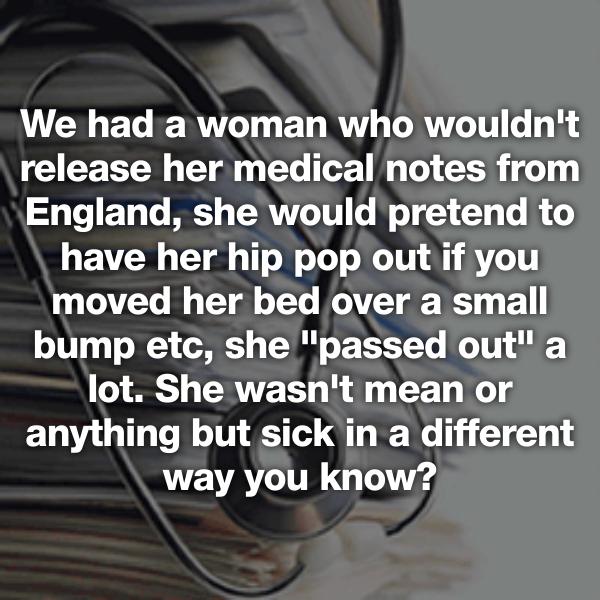 16.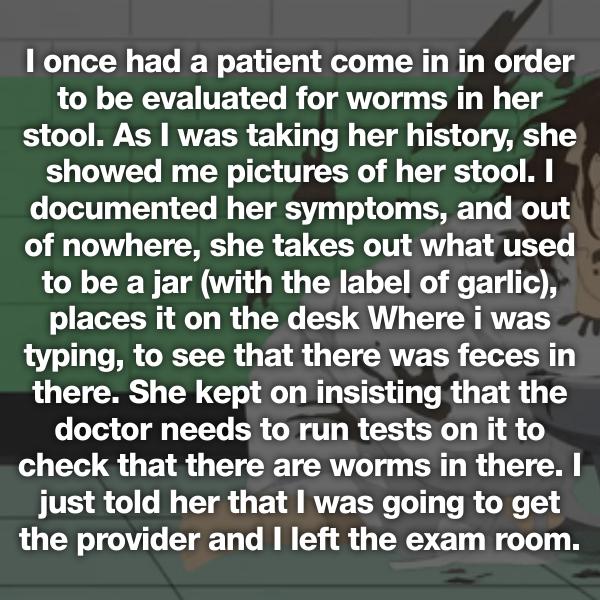 17.