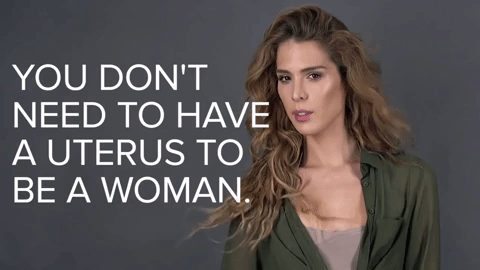 Change can be weird. There are things that take some getting used to, and some changes just come more naturally. Sex is one of those things that is up in the air.
Changes from new condoms to new sex toys can be a bit of a shock for some people. Seriously, some people really like their routine. So imagine what it'd be like having sex one way for your whole sexual life, and then everything changing.
That is what it's like for people that have gone through sex changes or are transitioning. Although they are doing what they want, and finally becoming who they are mean't to be, the adjustment period can be hard, and it takes time to get used to their new body. But, once the change is complete, things take a turn for the better.
Sex during or post a transitional period is an experience many people seem confused by. Some people just want to know how sex is different once you change into the opposite sex. The following 19 people have had sex with someone that has transitioned or is transitioning. Whether they have transitioned themselves, or are just partners of someone that has, these people share their experiences.
These 19 people what sex is like with someone that is or has transitioned:
1.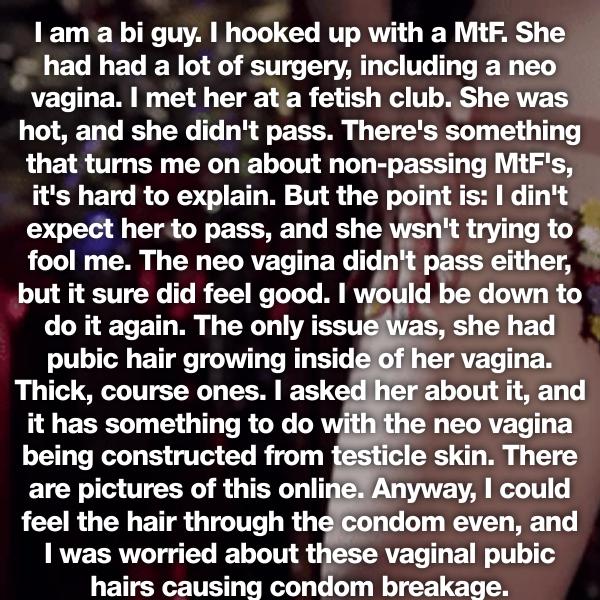 2.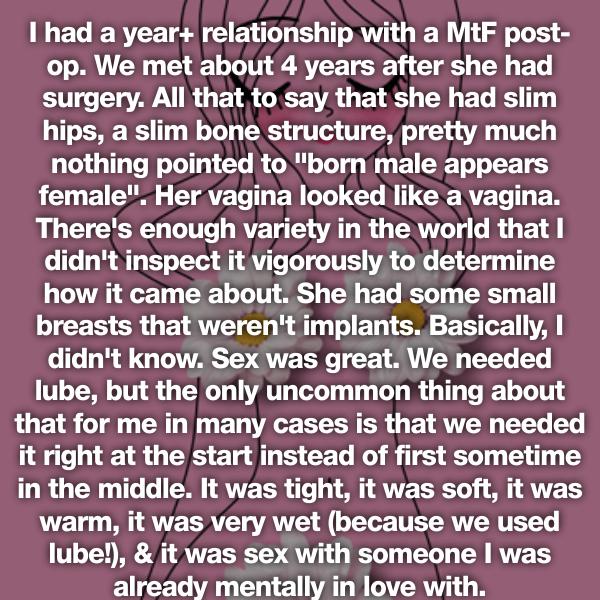 3.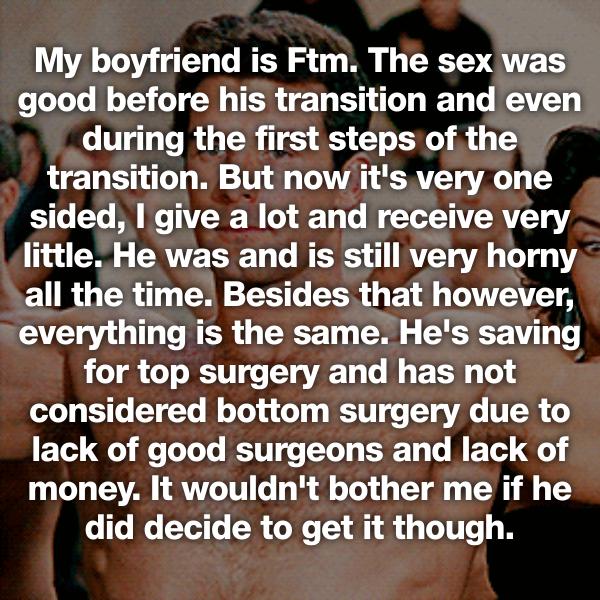 4.