When thinking about the different ways to go about hitting on someone that you might potentially bang, there are a few things that one must consider like — how do I not come off as a creepy weirdo while trying to make conversation? Do I risk using a cheesy dad joke to make them laugh? Do I have gross smells exuding from my armpits or mouth? You want to put out the best, hottest, most fun and chill version of yourself. Does it always work? F*CK NO. Does the world throw you a bone every now and then so that you can get your bone on? Apparently!
Sometimes, you end up getting laid for completely ridiculous and stupid reasons. Maybe the universe felt bad for you. Or maybe that girl at the bar really did want to f*ck you for winning that burp off contest with your friend. Life works in mysterious ways, yo. But when the opportunity to consensually smush arises — you don't ask questions — you roll with it and hopefully give and receive many, many orgasms.
So whether you tried out a ridiculous pick-up line on five different guys and the last one stuck (his d*ck inside you), or you accidentally stared longingly in the direction of that hot girl because you had to sneeze and she thought you were making a move — sometimes sex comes to you for the stupidest reasons. And it's f*cking awesome.
These 23 people reveal the dumbest ways they've ended up having sex:
1.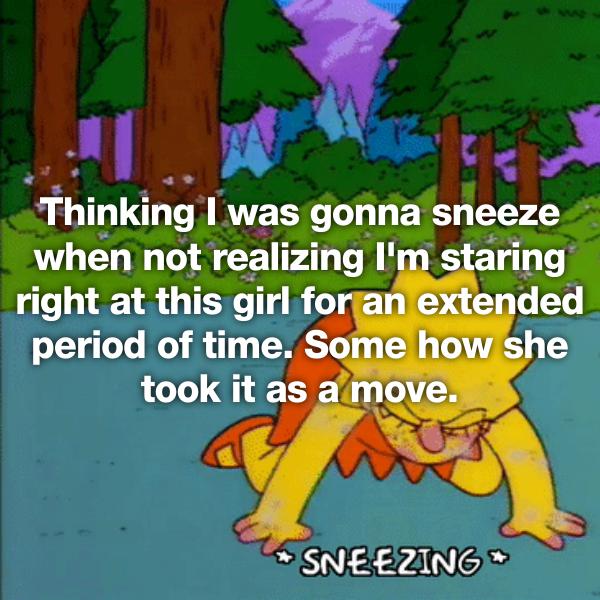 2.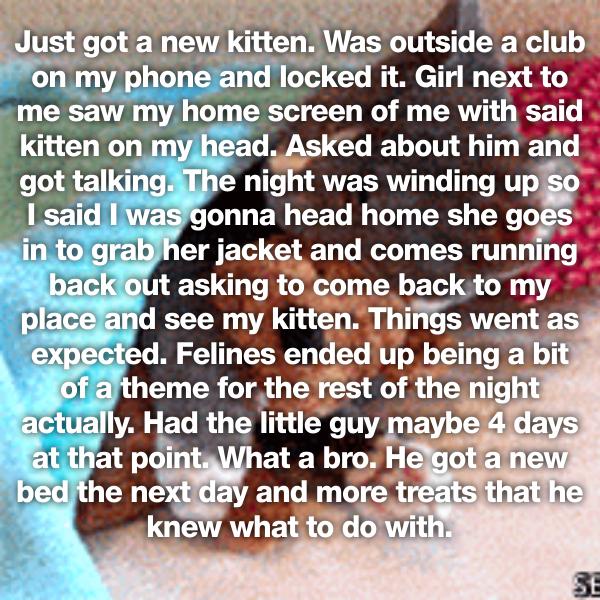 3.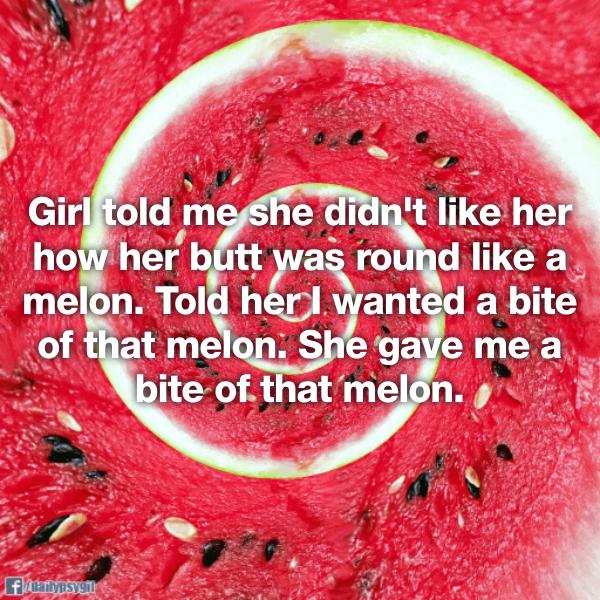 4.