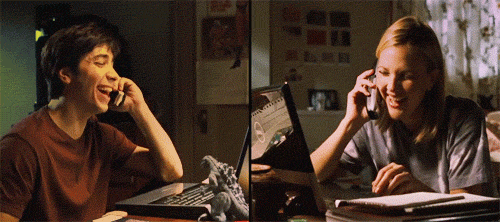 Relationships are hard but you know what's even harder? Long distance relationships. You're already trying to cope with the fact that someone likes you enough to want to spend time with you but now you're throwing long distance into the mix? No thank you.
I've sworn off long distance dating from now on. I was in a relationship of four years that was mostly long distance and it was probably the sh*ttiest relationship I've ever been in. Granted, the guy ended up being a total d*ckhead and wasn't good for me (I learned all of this in retrospect, of course) and I broke it off after I realized I didn't want to move to another city to be with him. Boy, bye.
BUT (yes, there's a huge but here) I still didn't learn my lesson from that and almost a year later, got involved with another d*ckhead that lives in New York. We did out thing for a year and a half before I came to my senses. Basically, I need to break the pattern of dating a**holes that don't live in the same city as I do before I can move forward in the dating world but we'll see how far that goes. That's just my experience with sh*tty men and long distance dating. So, kudos to those that have done long distance relationships and it worked out for them. More power to you, all the love and light, and all that jazz.
These people share the honest experiences with long distance dating:
---
1.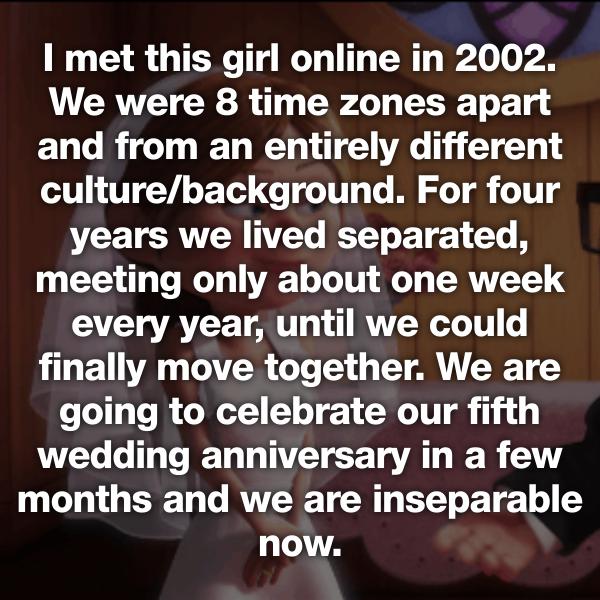 2.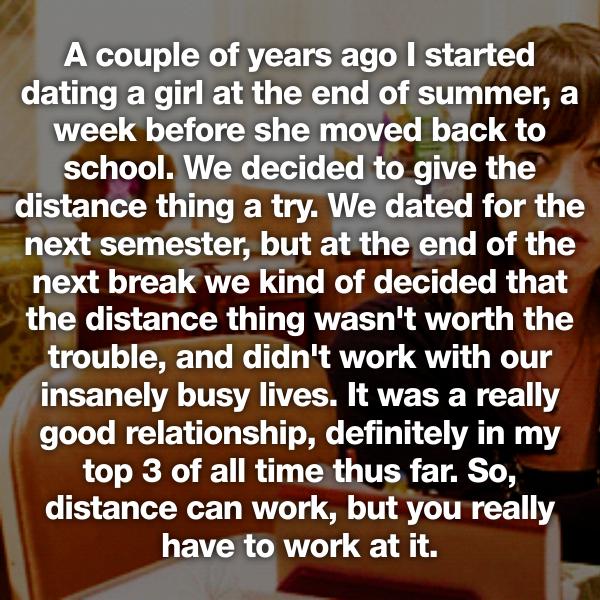 3.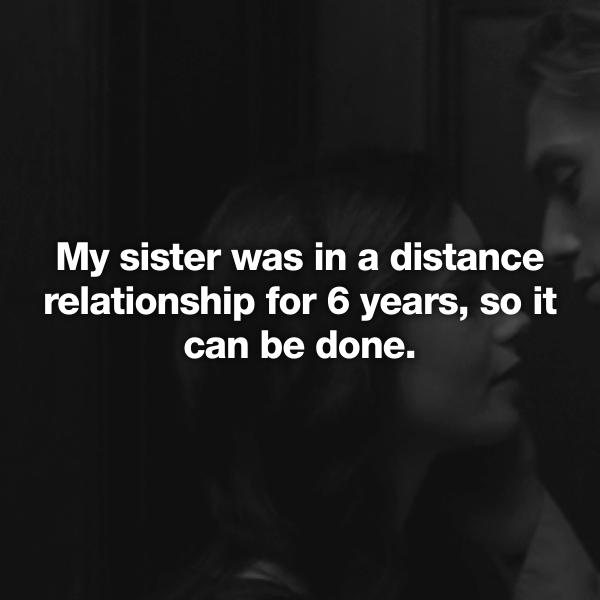 4.