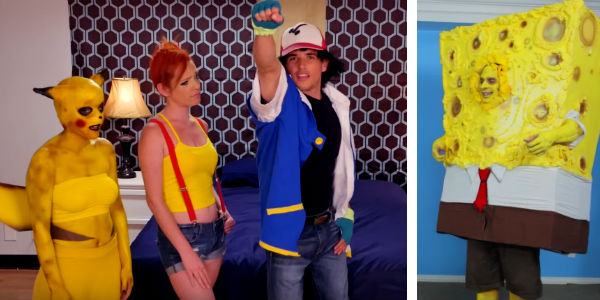 Watching porn is all fun and games – that is, until you come across a clip that looks eerily similar to your favorite childhood cartoon, and have to watch as six burly dudes gang banging the character you dressed up as for Halloween.
(Yep, that's a real thing that happened. Childhood = ruined. Is nothing sacred anymore?)
At first, we couldn't tear our eyes away. And then, we wanted to gouge our eyes out. But there was no unseeing what we saw…
In the aftermath of our tragic discovery, we started to wonder – how many kids TV shows have spawned X-rated spinoffs? Turns out, surprisingly a lot.
Here are 10 porn parodies that will scar you for life – if you don't die laughing first.
---
1. Scooby-Doo XXX
This week's mystery: what left that weird stain on the pull-out couch?
2. Full Holes
We never would have thought to change Kimmy's last name to "Gobbler". That's the work of a true ar-teest.