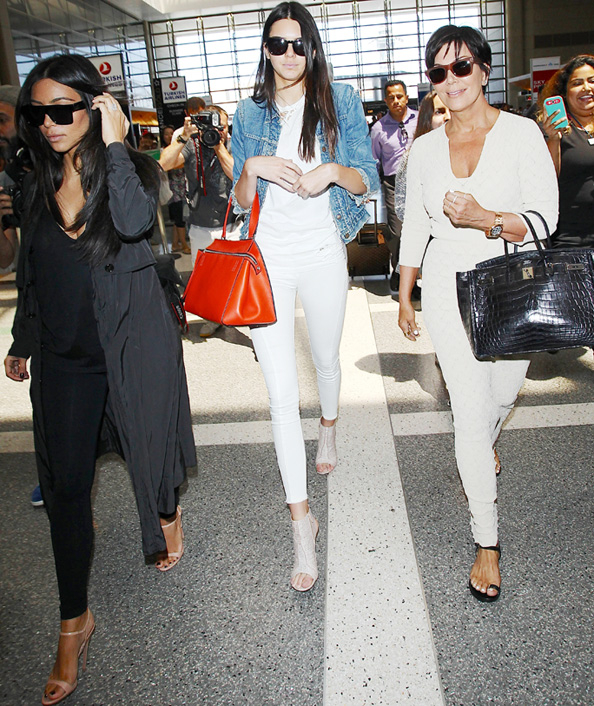 When you think of the Kardashian/Jenner babes, what do you think of? You think of some bad a**, super successful entrepreneurs with style and sass to boot. They are taking the world by storm, and always on the front page of magazines and newspapers that detail their entire lives, from their red carpet moments to their person triumphs and failures.
It must be hard to be in the spotlight all the time, because everything you do is criticized. But besides being critiqued 24/7, they also get a lot praise, and it's not hard to see why. But let's just focus on one of the many reasons we love them: their style.
It's not enough that their red carpet looks are always on point, but their everyday looks are killer as well. And although we focus on their street style, we should also be paying attention to another category of major Kardashian fashion moments: their airport style.
Now I don't know about you, but when I go to the airport, I look like a train wreck. Hair in a messy bun, no makeup, and baggy comfy clothes. But when you've got paparazzi following you, and people looking to you for inspiration, you have no choice but to give it 100% all the time.
That's why the Kardashian/Jenner ladies are the queens of airport fashion. From glam looks and heels, to the coolest athleisure wear, these babes serve up major looks, and we can't wait to see what they wear next on their next trip. And make sure to channel this hotties on your next journey to the airport.
These 25 photos prove that the Kardashian/Jenner babes kill it at airport fashion: