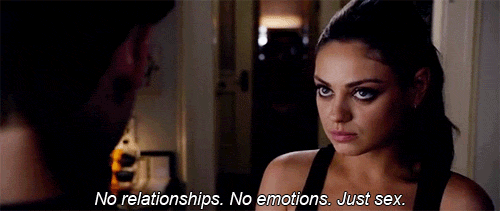 In a perfect world, having a friends with bennies situation would mean bumping uglies with your chill (hot) friend while laughing about years-old inside jokes and having countless orgasms without catching any sort of feelings whatsoever because you're an emotionally stunted person with a whole bunch of daddy issues. Yes, even daddy issues permeate their way into a perfect world. I mean, unattached sex with someone is doable, but when you're trying to boink AND keep any sort of feelings at bay — sh*t can get pretty messy, pretty quick.
Justin Timberlake and Mila Kunis (per the first 75 minutes-ish of their dilapidated rom-com) would tell you that it can definitely be done, but let's be real — you know they're falling in love and even the most moronic idiot in the world can see that f*cking your friend can only lead to two possible outcomes: love and happiness or an ex-friendship with a lot of rosé and Hot Pockets to drown your sorrows.
But are those really the only two ways out of a friends with benefits situation? According to the good ole World Wide Web — not necessarily. Sure, most FWB relationships come to a screeching halt for more than one reason, but some, as it turns out, can actually work if two people are equally open (and equally horny/dead inside). So, whether it's a good idea or not, I say — GO ON WITH YOUR BAD SELF AND F*CK YOUR FRIEND THAT YOU'VE ALWAYS THOUGHT LOOKED GOOD IN THOSE JEANS! #YOLO
These people got more than they bargained for when hooking up with their friend:
---
1.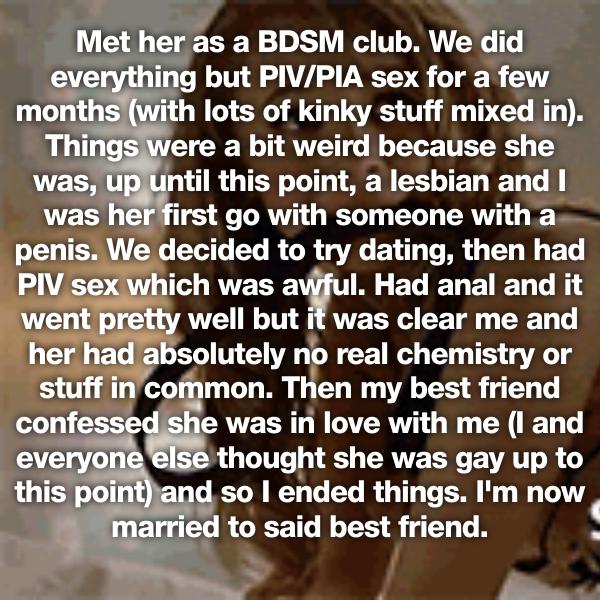 2.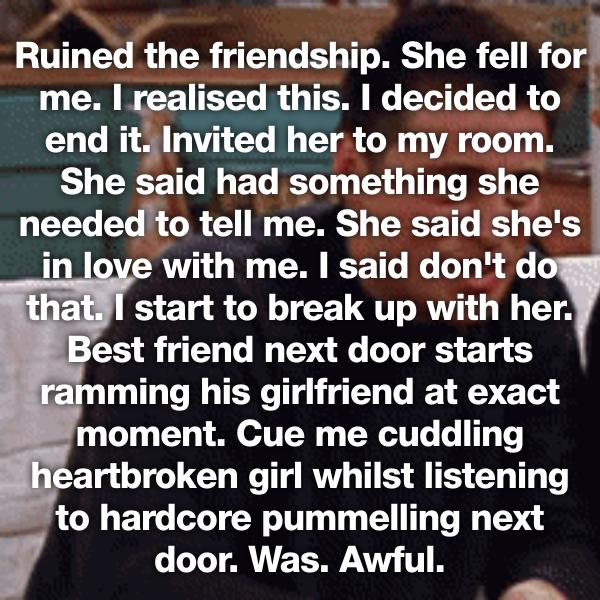 3.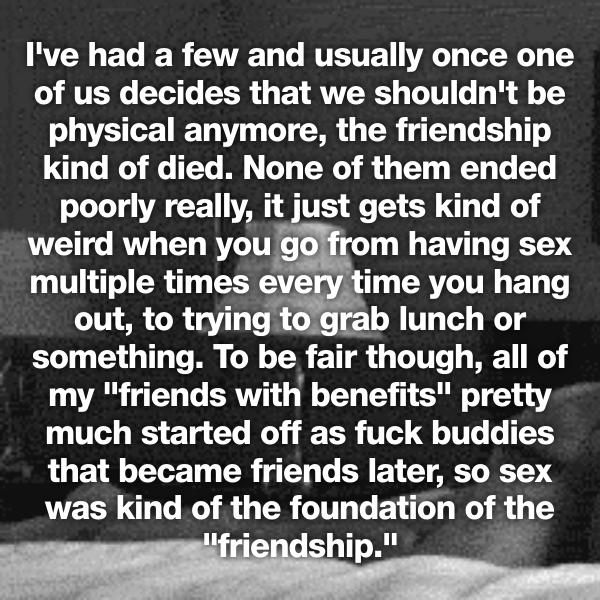 4.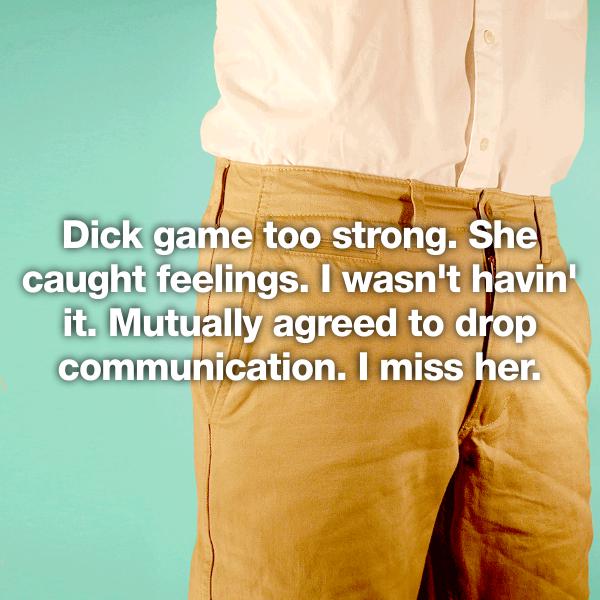 5.