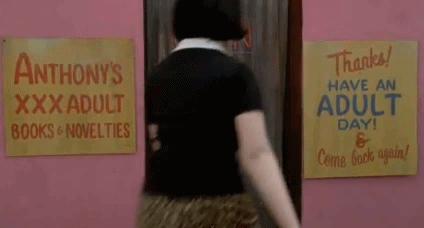 I remember the first time I ever walked into a sex shop. I was 18, had just moved away from home to college, and thought it was a fun idea to accompany my friends to Boulder's very own dirty boutique — "Fascinations." I can almost smell the latex and silicon like it was yesterday. I looked around at the vibrators and dildos and floggers with an inquisitive and nervous glee as I brushed my fingertips along a row of fuzzy thongs. Fascination would be an understatement.
Fast forward a decade and my pussy now laughs in the face of vibrating underwear and 5 inch dildos (lolol). Sex shops are fun AF to get lost in, to peruse until you find the perfect little machine or contraption to give you endless orgasms, and to open up a healthy dialogue around sex and bodies and how people f*ck. Well, most of the time.
For sex shop employees — our sexual wonderland of toys and lust and idyllic openness is anything but. The crazies are bound to walk in and jizz everywhere at some point. According to the disgruntled present and former sex shop workers of the internet, dealing with super horny and ridiculous customers can sometimes take a toll. If you thought your 9 to 5 was bad, think about cleaning up people's jizz and deflecting creepy dudes' unwanted advances while you're just trying to show them what kind of cock rings you have available. Sh*t (and boners) can get hard.
These sex shop employees had to deal with the most insane customers:
---
1.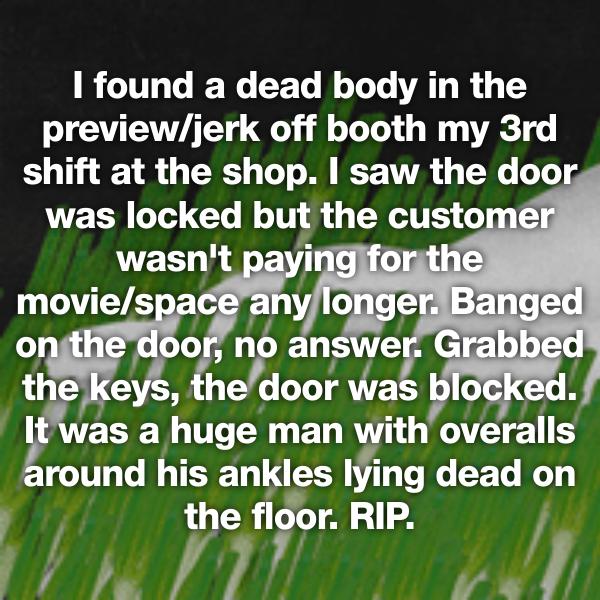 2.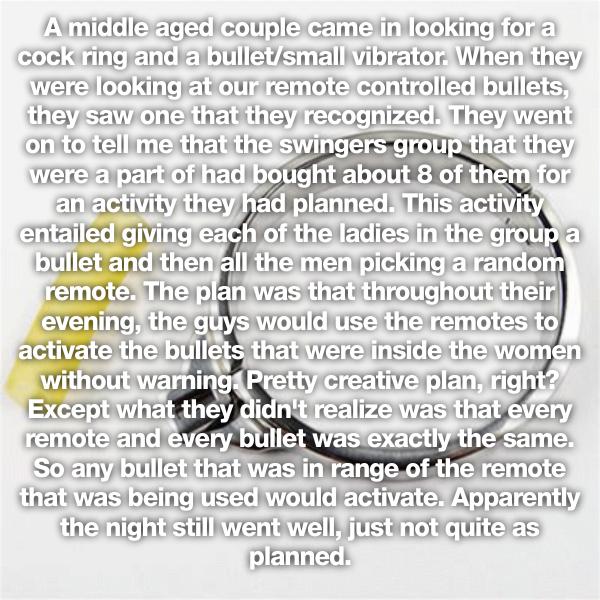 3.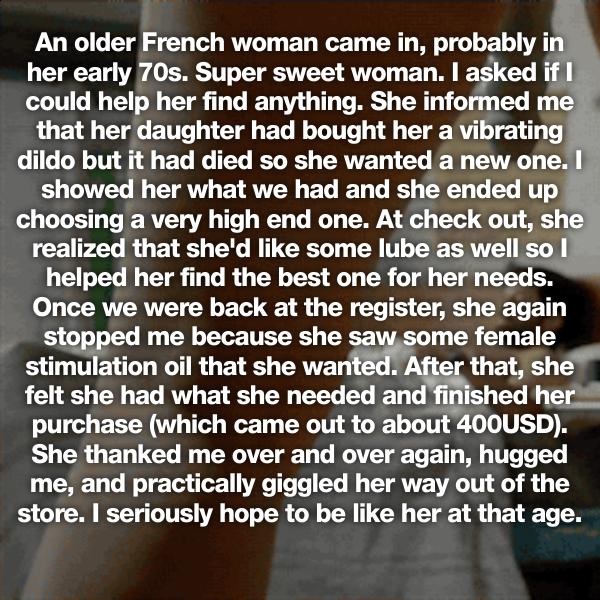 4.
5.