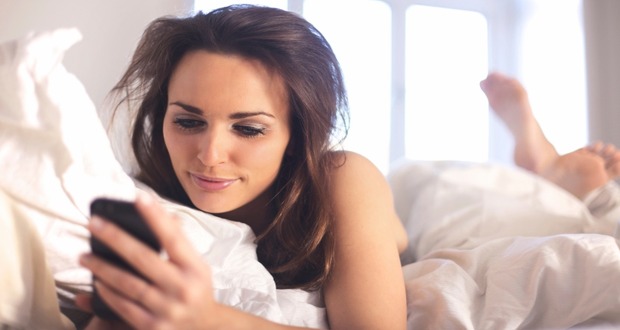 It's a tale as old as time, or at least as old as texting: Errant teen sends sext, sext circulates throughout their high school, teen's life is ruined, or at least severely hampered, by the mishaps.
We've been warned from a very young age about the dangers of sending your naughty bits to strangers, or even to trusted companions, but new research suggests that digital sexploration might actually be good for you.
The Drexel University study surveyed 870 men and women, ages 18 through 82, about their sexting behaviors and found that roughly 82 percent of respondents had sexted in the previous year. What's more, they discovered that a higher rate of sextual exchanges correlated with a more satisfying sex life and relationship.
Of course, the researchers aren't telling us anything we didn't already know. Think about how sexy you feel when you snap a hot pic or how convenient sultry photos can be when your lover is cross country or even just at work. Stuffy conventions might tell you to take it easy, but we say sext away.
It may actually be good for you.