If you've ever fantasized about having sex with someone without being in the same room, well, you've probably figured out how by now. Humans are endlessly inventive when it comes to finding their orgasm. In fact, the idea for something called "teledildonics" has been patented for over twenty years—and that patent just ended on August 17, which means the perverts are excited. Even more excited than usual, I mean.
What is teledildonics? It's the ability to instruct machinery to have sex with someone remotely. You can control a dildo, a fleshlight, or any other item you can think of used to simulate sex. Or whatever. Like I said, folks have probably been coming up with all sorts of stuff for their own pleasure already, but the patent has made it impossible for a company to make a mainstream user-friendly device that anyone can plug in and enjoy. The iMac of dildos, if you will.
Hey all, you know Teledildonics, where you have two sex toys that respond to each other, allowing sexual interaction through the interwebs? Well, the reason you don't see much of it is that's been patented for years.

That patent expires…

*checks wrist*

tomorrow.

Get hype.

— Funkit Kenton (@FunkitToys) August 16, 2018
For those who are less freaky, we'll spell it out for you: you could tell a sex toy exactly what to do to your partner without being in the room. Consider how this would benefit long-distance relationships!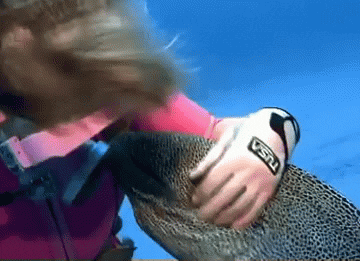 According to Motherboard, the patent was originally established in 1998 by a company called HasSex. But no one could "has sex,"  because they didn't do much with it. Then they sold the patent to Tzu Technologies, LLC, who used their newfound power to sue the crap out of anyone building anything remotely in line with the patent, which many have complained is way, way too broad.
Big Bang: the "stupid patent" on teledildonics has expiredhttps://t.co/Rclf7QxCmL pic.twitter.com/Wlr7QFFbLK

— son of an asylum seeker, father of an immigrant (@doctorow) August 17, 2018
The new patent-holder shut down half a dozen aspiring inventors, making hundreds of thousands of dollars off lawsuits. But now their reign of terror is over—let the remote humping begin!
my partner and I both enjoyed this tweet pic.twitter.com/DBZE56olB9

— Kate Sloan (@Girly_Juice) August 16, 2018
There are a lot of issues to consider, and some tech experts are worried that in the rush to built a teledildonic empire, developers will disregard needs around safety. The data kind of safety, not the safe sex kind of safety.
"This basically opens up another vector for sex tech business," developer Kyle Machulis told Motherboard. "People will be able to make hardware that can be controlled over the internet, and will have less to worry about in terms of legal repercussions due to patent coverage of the field. That said, they still have to worry about the legal aspects of storage and transfer of sensitive data, as well as building interfaces that people can have sex through."
Having your data stolen is bad, but in some more dystopian future scenarios, people have posited that hackers could control your sex toys, including full on sex robots. To murder you.
In September of 2017, cybersecurity lecturer Dr. Nick Patterson told the Star Online that we should consider what we're building for fun, because it could be turned against us.
"Often these robots can be upwards of 200 pounds, and very strong. Once a robot is hacked, the hacker has full control and can issue instructions to the robot," he explained. "The last thing you want is for a hacker to have control over one of these robots! Once hacked they could absolutely be used to perform physical actions for an advantageous scenario or to cause damage."
Hmm, yeah that is one of the last things I want. But the first thing I want is a sex robot, a la Westworld's Rodrigo Santoro.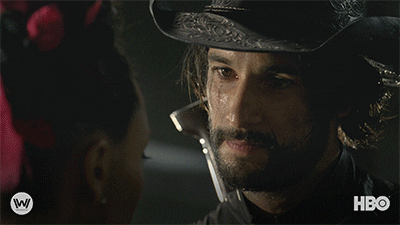 In a non-evil way, of course. Dang, these are just the sorts of moral quandaries this patent was protecting us from!