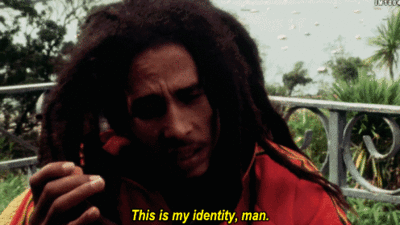 Back in 2014, photographer Dennis Morris told Rolling Stone the tale of his 7 year friendship with the legend that was Bob Marley. He knew Marley up until his untimely death, and considered him a great friend and iconic individual.
You've definitely seen some of Morris' photos of Marley before. They'll be forever etched in your memory, and capture the Reggae star in many walks of life, doing what he did best: playing and loving music.
How Morris felt about Marley can really be shown in this quote: "One of the things that most people don't realize is that the rise of his success was four years: He really took off in '77, and by '81 he was gone. In four years, he conquered the world. He touched every single human being possible in such a short amount of time. It was an incredible feat."
So let's take a look back at 13 of Morris' most iconic images of Marley, and read what Morris had to say about the moments captured in these beyond epic photographs. Also, take a moment to remember the legend that was Bob Marley.
Dennis Morris tells us the tales of these 13 iconic photos:
---
1.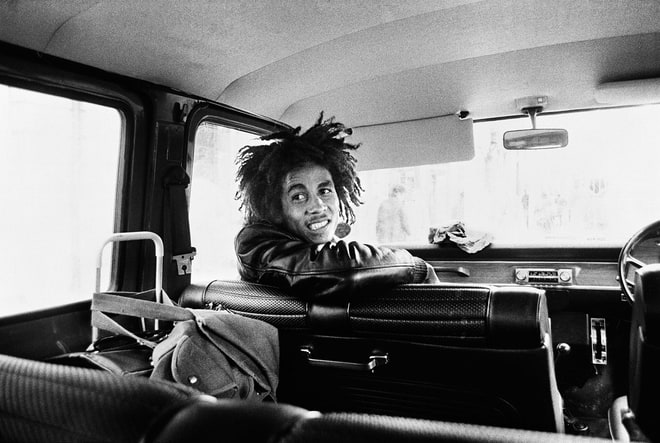 "When you're looking at it, he's just turning towards the seat I'm sitting in. He just turned around and said, 'You ready, Dennis?' I got in there and the adventure began."
2.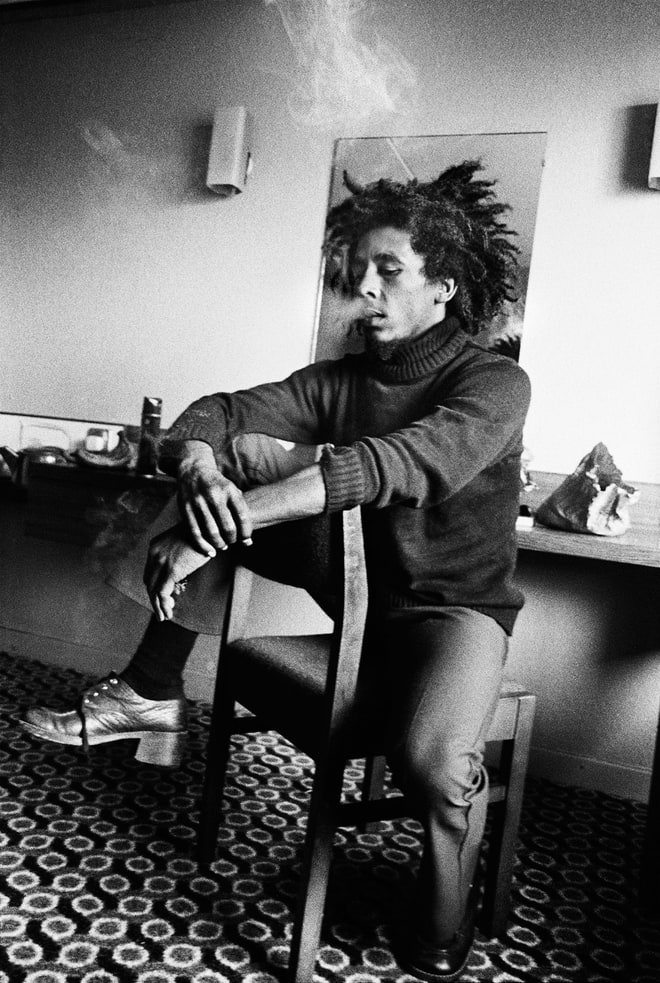 "This is from that first tour, in Bournemouth. He was one of the first Jamaican musicians to understand the power of images. Most Jamaican musicians were never interested in photos – just making a record and getting paid. Bob understood the power of the image and what that could do. And I think he realized that I could get what he wanted to portray."
3.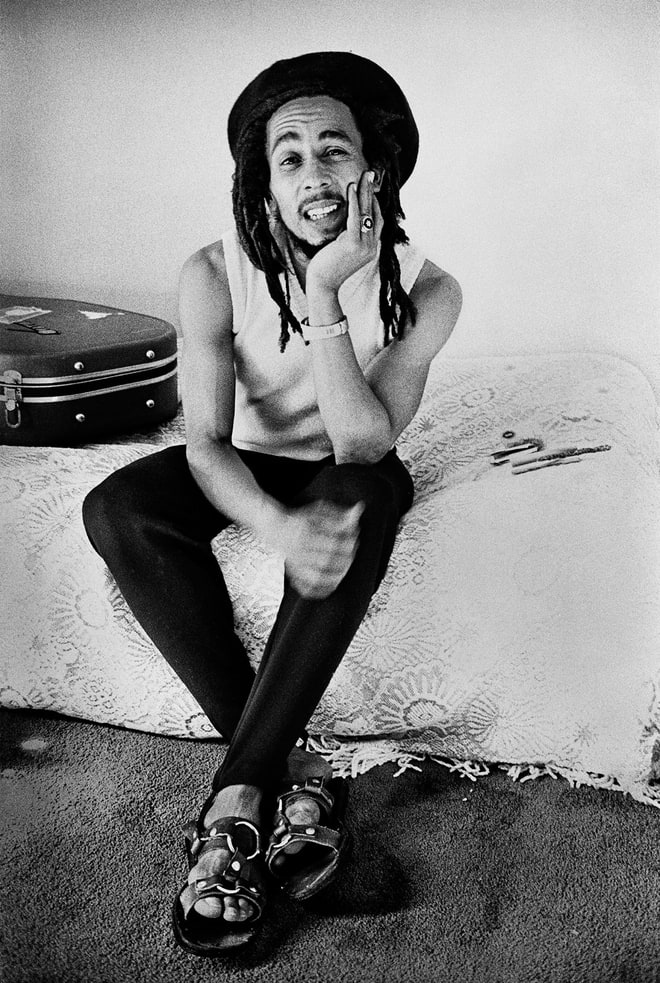 "He was at the height of his powers. You can see the vibrancy. The thing about Bob, to me, was that he had an incredible sense of being – his presence was enormous. He knew exactly what he was there for; what he was about; the power of his music; the power of himself; the power he tried to instill into people, what people could do if they believe in themselves. The man truly was a messenger."