Okay, real talk — usually it's the sh*tty and deplorable landlords of the world that ruin our lives and blame us for our festering pest problem even though there's a gaping hole in the side of my roof and they're just trying to shift that blame onto someone other then their guilty AF selves. I'm not angry, you're angry! But I digress.
Sometimes though, landlords get tenants that are truly evil, disgusting, and downright creepy. It's probably wildly difficult to maintain a house or apartment unit for multiple people, so I feel for them, I really do. And I can't even imagine what it's like to walk into a recently evicted rental and find rotting hot dogs in the microwave because the people you kicked out wanted you to suffer in moldy hot dog disgust.
Wouldn't it be wonderful if all landlords weren't raging a**holes and all tenants were clean, respectful, and friendly? That would be so f*cking nice, y'all. But alas, we live in a world where jilted tenants leave dead fish rotting in the walls and call their sweet old landlady at midnight on Christmas Eve because there was a spider in the bathroom. How do people like that even exist? So while I try to figure out how to take care of my raging pest problem, just remember to keep it chill when renting a home. I mean, do you really want to be remembered as the tenant who left a foot of trash and moldy mac and cheese frozen dinners strewn across the living room floor? I don't think so.
These 19 landlords had to put up with some of the most insane tenants ever:
---
1.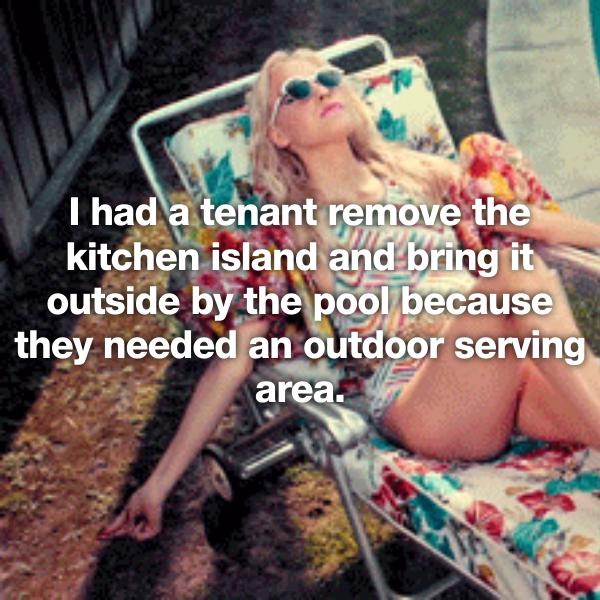 2.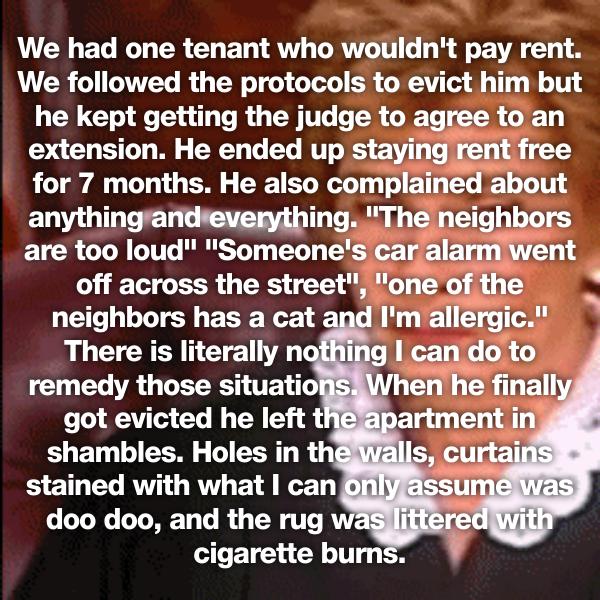 3.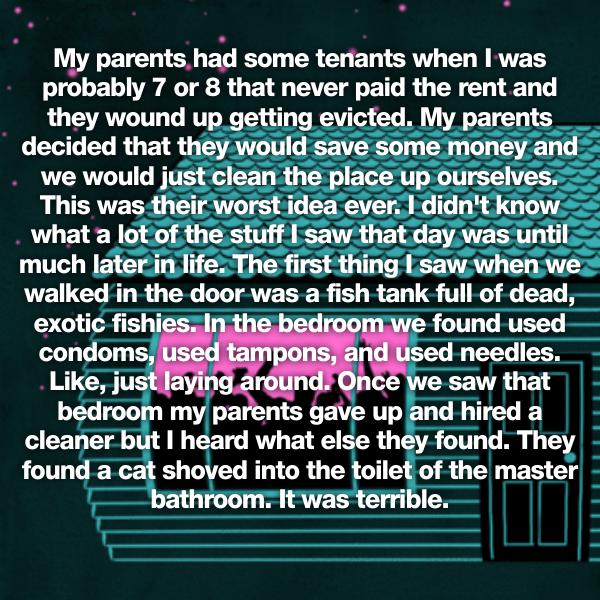 4.