There's no such thing as a perfect family. As much as your neighbors from across the street may seem like they have it all together — there are always cracks and deceptions and deep, dark secrets that dwell below the surface of shiny cars, happy smiles, and over-achieving PTA moms.
Maybe it wasn't until you were a fully grown adult that you found out about the sex trafficking brothel the family down the street was running the entire time you lived next to them. You always had a strange inkling that something was off, but you just chalked it up to your middle school naivety.
Or maybe you went to high school with the most popular sisters from the most popular family in town. They were positive, charming, and always brought the best snacks to block parties. Turns out — they were also crazy people who belonged to a masochistic sex cult who abused their children. And to think, you had been eating their chips and guac this whole time.
These 19 families were harboring some of the most terrible, devastating, and disgusting secrets:
---
1.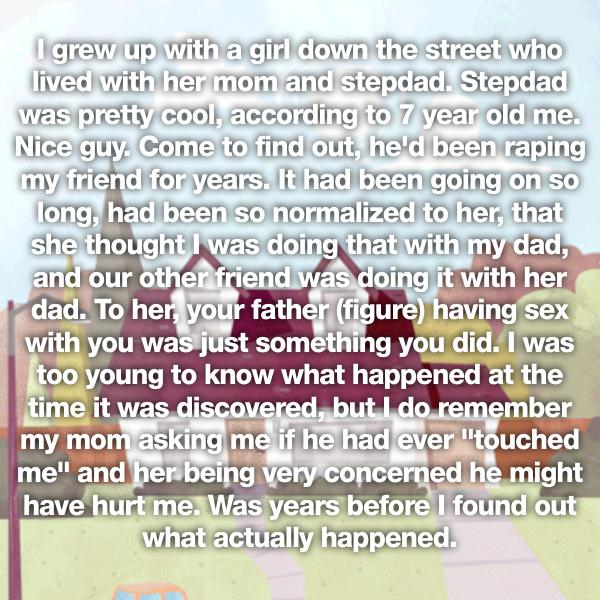 2.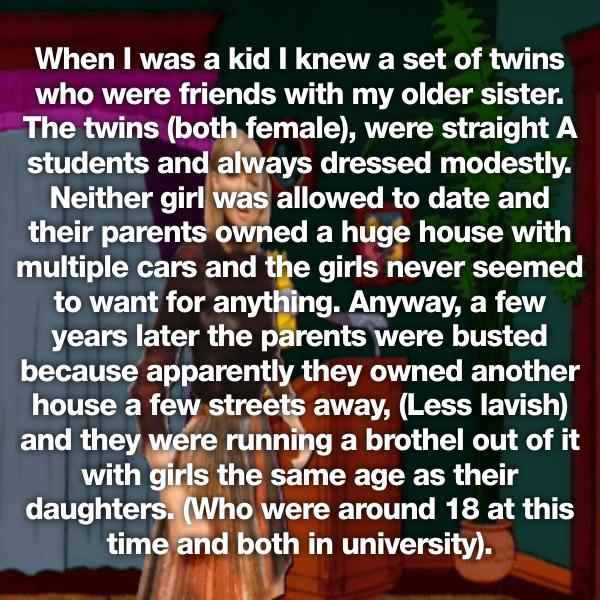 3.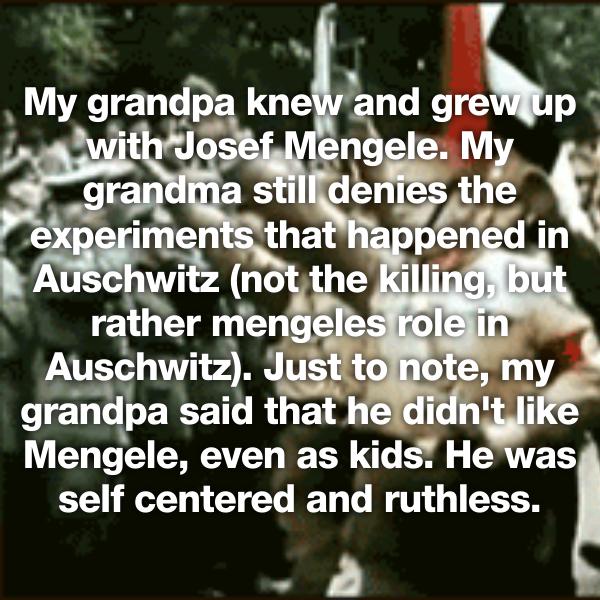 4.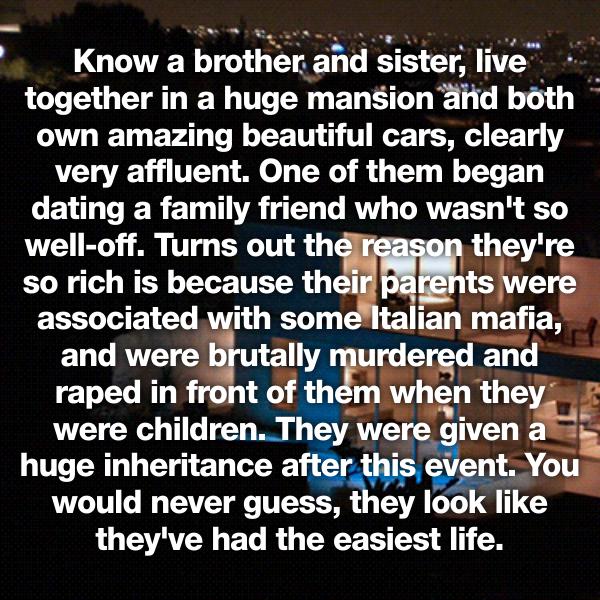 5.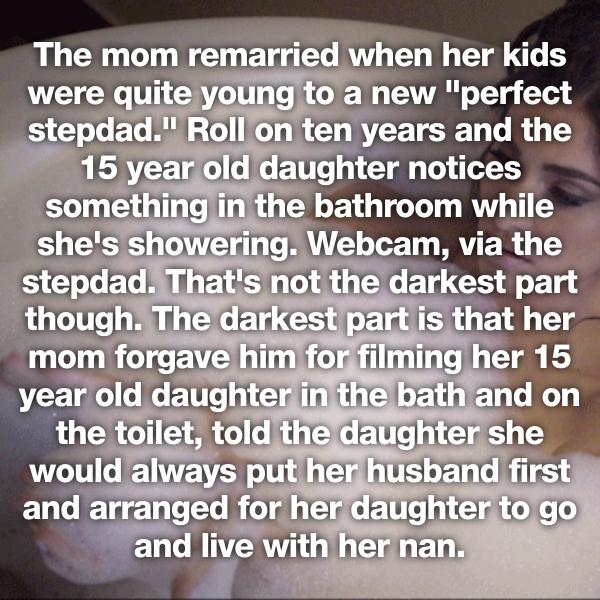 6.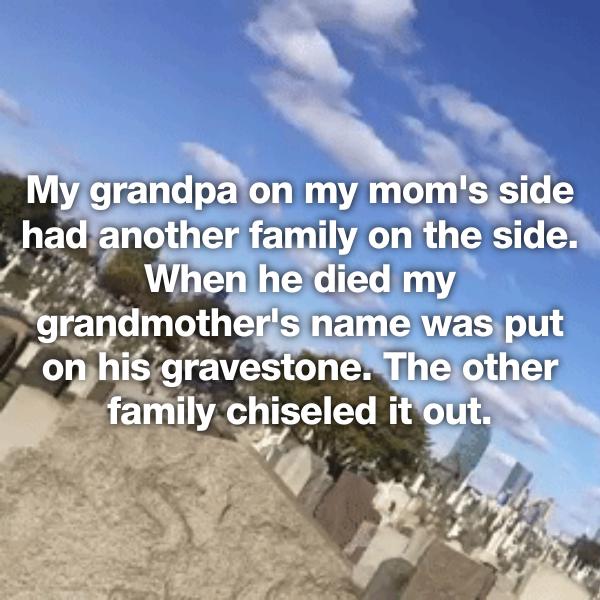 7.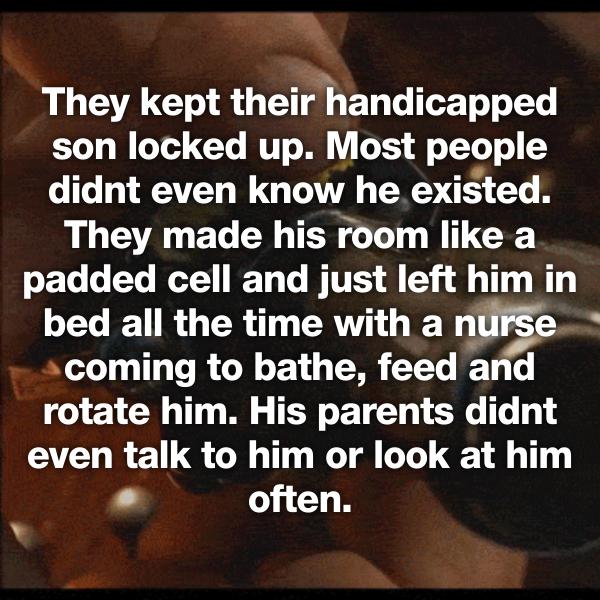 8.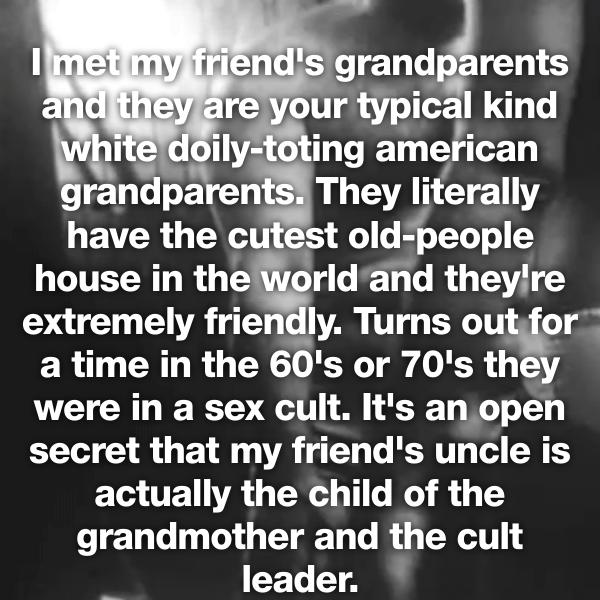 9.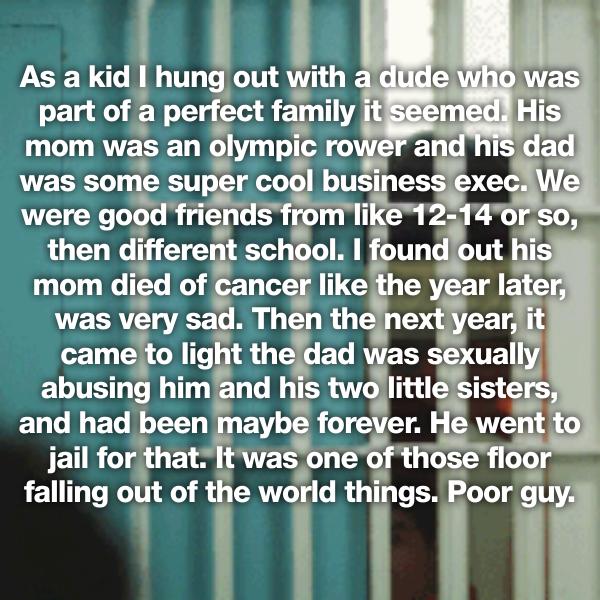 10.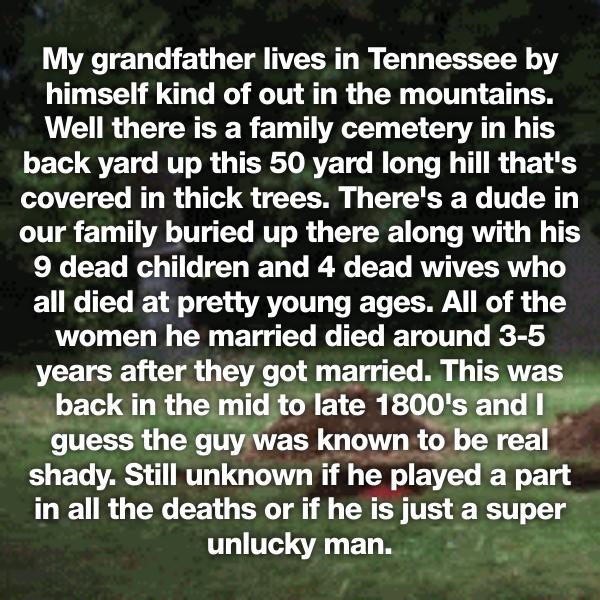 11.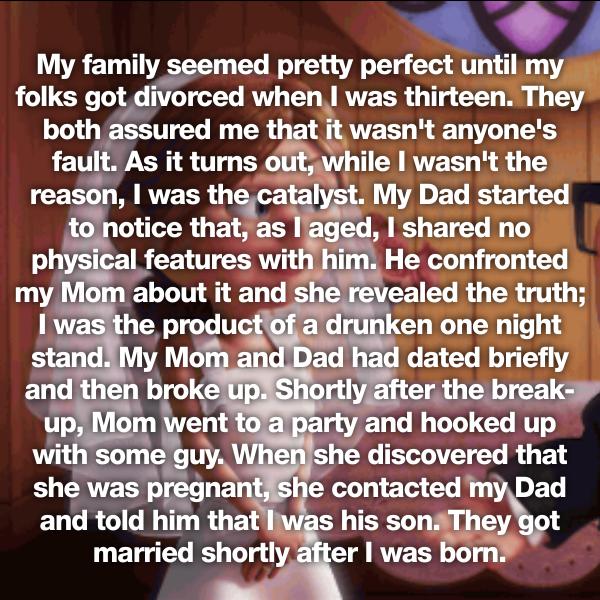 12.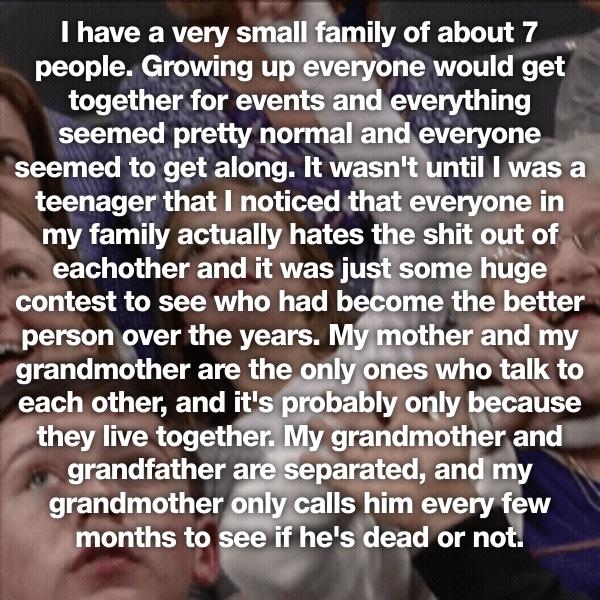 13.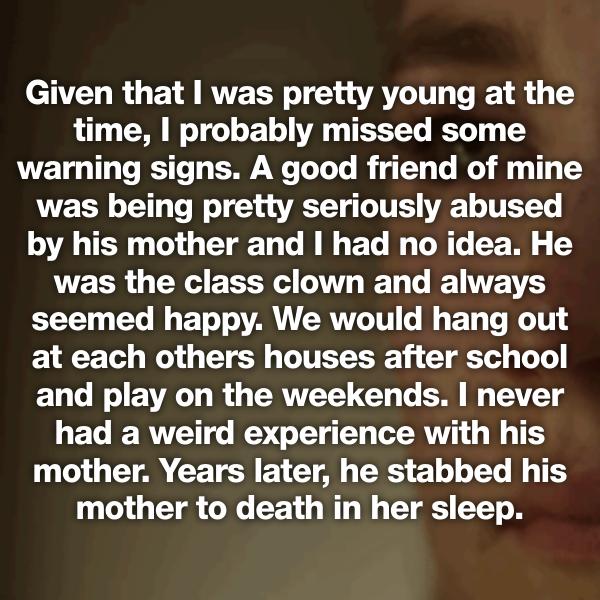 14.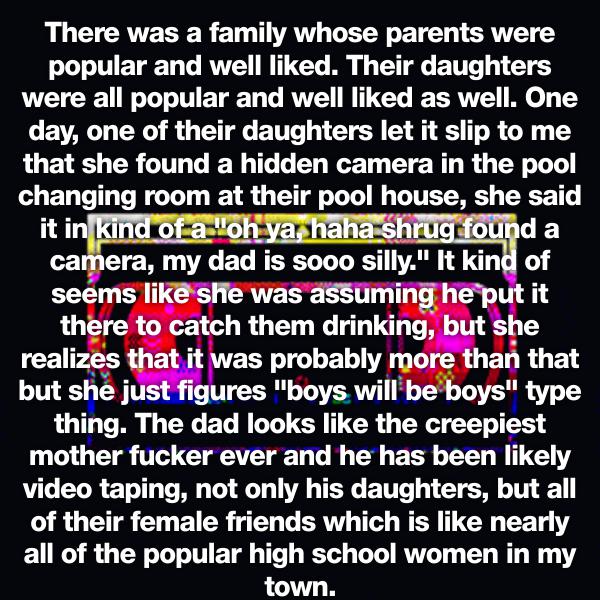 15.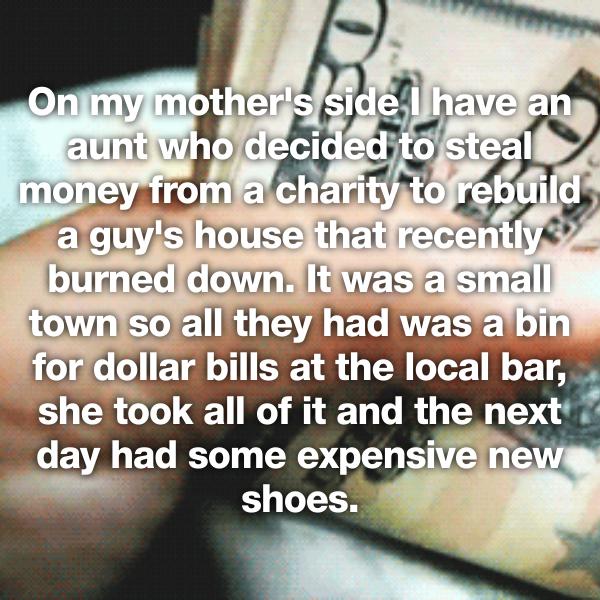 16.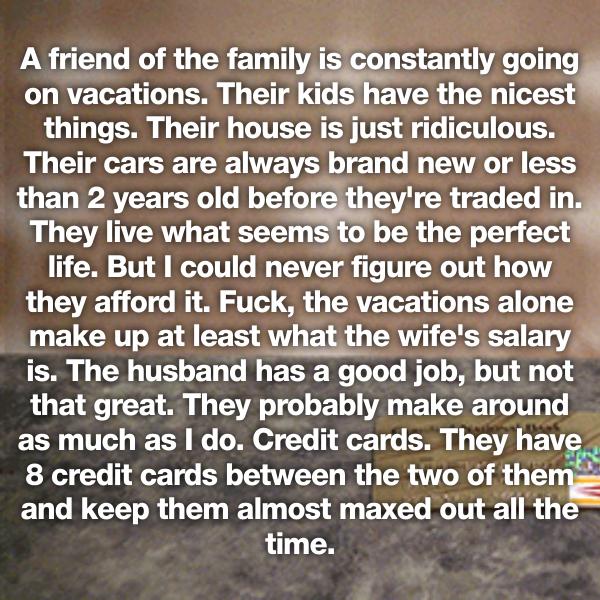 17.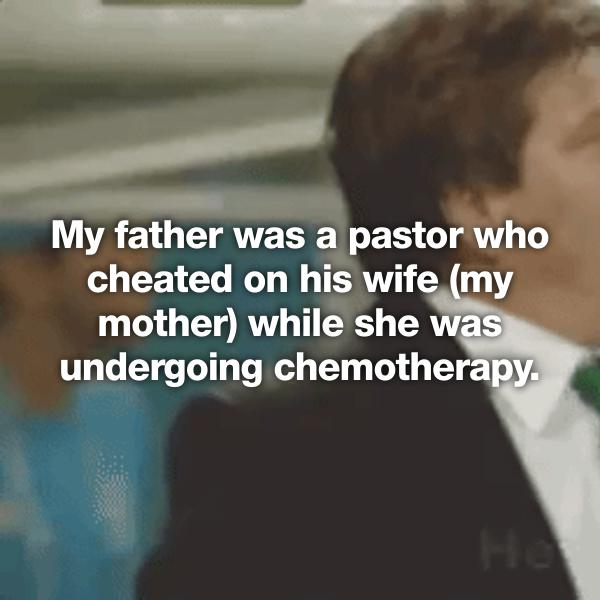 18.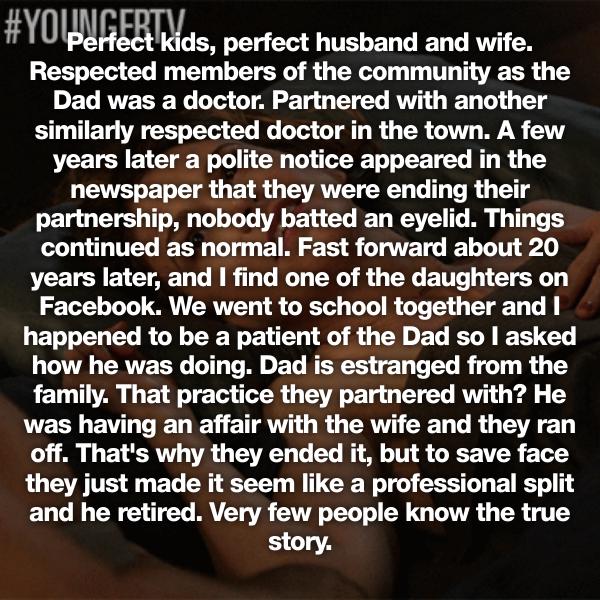 19.