Look — we've all done some pretty unsanitary things in our lives. I mean, one time while I was at a bar, I got a delicious, gooey tomato-soup-grilled-cheese at a food truck, sat down ready to dig in, and then dropped that sh*t on the floor. That same floor had been boot scooted and boogied on all night (month/decade), had drinks spilled everywhere, and I straight up shed one tear in distress. But you know what I did? I f*cking ate my tomato soup grilled cheese, bar floor grodies and all, because what's a couple (billion) extra bacteria going to do?! And I wasn't going to waste $11.
Thankfully, I'm still with us. But grilled cheeses that have fallen on a bar floor are just the tip of the disgusting iceberg when it comes to the devastatingly unsanitary. Now, I'm not trying to judge or point fingers, but I just can't imagine what homie was thinking when he decided to cut off his big mole with a butcher's knife and then cauterize it with a red hot butter knife. I get that before doctors and clean, sterile medical instruments, people had to wing that kind of sh*t. But that's a perk of living in a day and age with modern medical miracle procedures and drugs!
Some people might think that going a** to mouth is one of the most disgusting things a person can do, but let's be real — that sh*t is just a common Saturday night occurrence now. I'll raise your tossed salad with going an entire year without showering at boarding school, a case of anal worms that were self-treated, and one iPhone that's fallen into a porta potty and retrieved without a second thought. Yeah, people can be absolutely f*cking disgraceful when it comes to all things hygienic.
These 21 people did the most unsanitary things and it will make you want to vom:
---
1.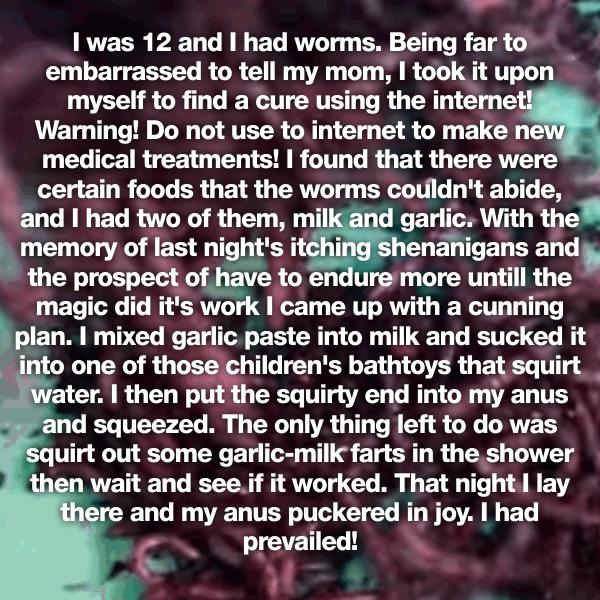 2.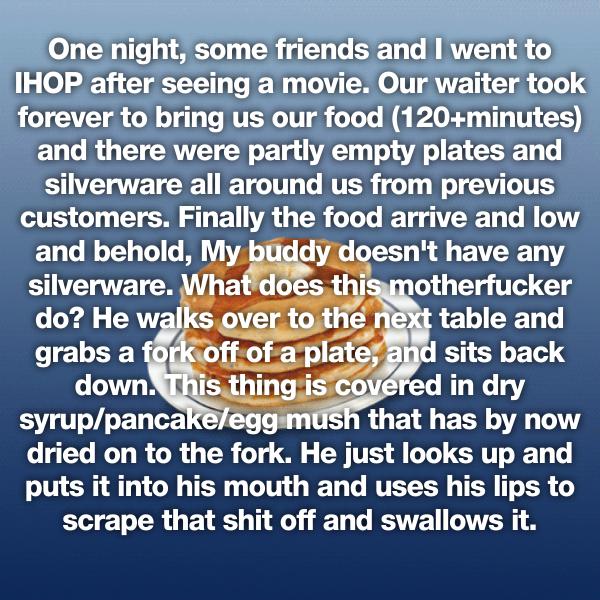 3.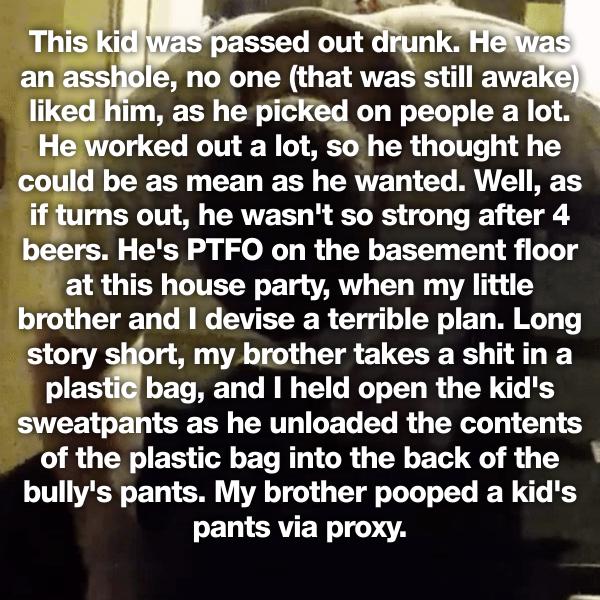 4.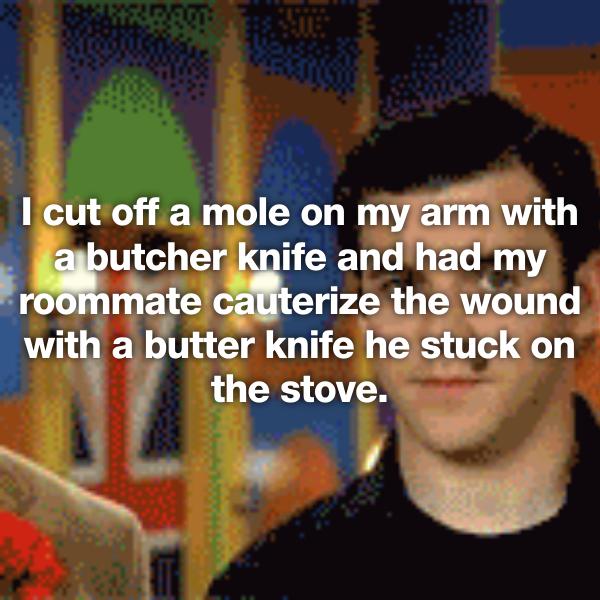 5.