Meeting the parents is always terrifying. You're meeting the people that raised your SO, and you really REALLY want them to like you. But you'll be on your best behavior, so really, what could go wrong? Well, a lot actually. We've all seen Meet the Parents, so we're haunted by that terrible interaction. But it's a movie, so it can't really be like that, can it? YEAH, IT REALLY CAN.
And sure, moms can be scary, but straight up, it's the dads you really have to worry about, especially if you're meeting their daughter. Dads can be super protective of their "little girls" so they take the masochism father act to the next level.
Want examples of the worst possible scenarios? These 21 dudes have them. They met their gf's dad, and it went hella wrong. From dads with superiority complexes, to dads with gun collections, if you have to deal with a dad like these guys, then we feel for you.
These 21 guys met their girlfriend's dad and he was scary AF:
---
1.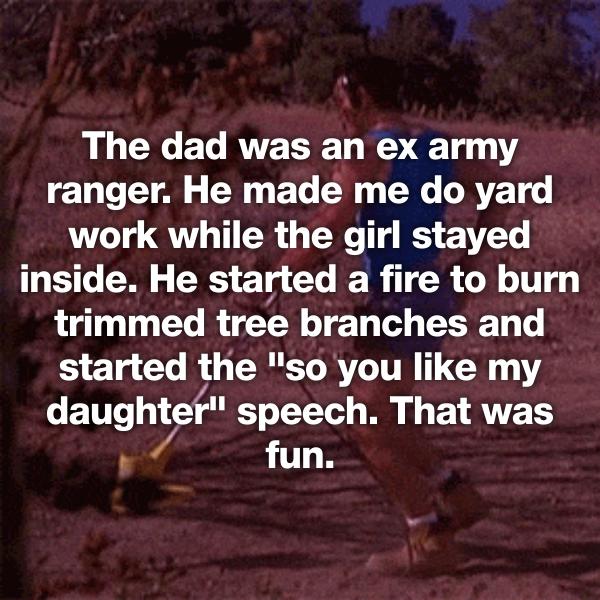 2.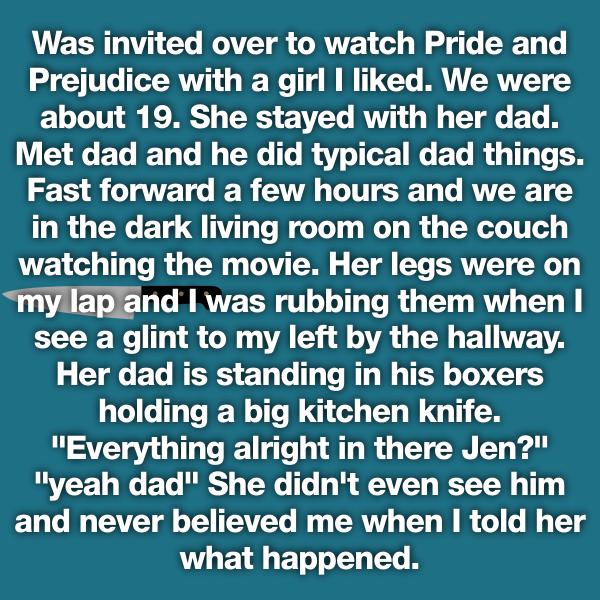 3.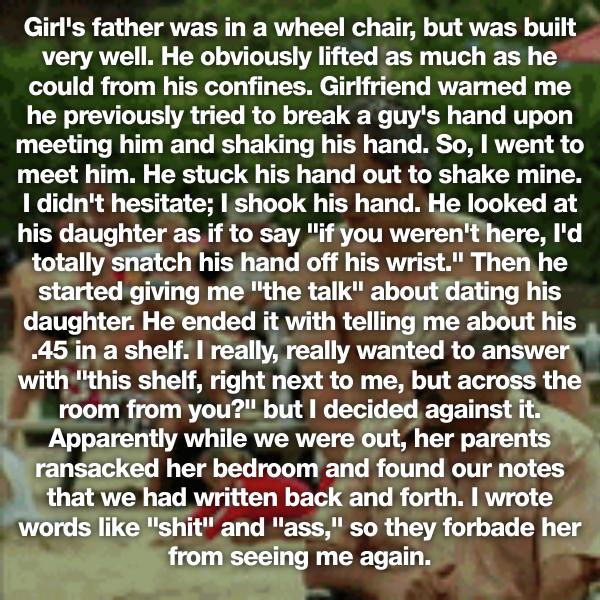 4.