You knew there was always something slightly off about the boy who grey up down the street from you. He was quiet, would kill ants under a magnifying glass after school for fun, and he'd always throw rocks at cars that drove down your street. You always chalked it up to bad parenting and a sh*tty disposition. Boy how you were wrong.
It wasn't until a decade and a half later that you saw his true evil come out. It was on the news all over town. "Local man arrested for bashing in skull of elderly man after he wouldn't give him $50." What in the f*cking f*ck? You never think that you'll know a heartless murderer or sadistic serial killer. You read about those people in books and see movies about them, but going to high school and sitting next to them in Biology? You should have known when he wanted to take the heart of the pig y'all dissected home as a prize.
For people that knew killers from before, they find it absolutely bone-chilling to think back to all the times they spent hanging out with them, passing them in the hallways, even dating them — only to wonder — what if? It makes you think about what you could have done to stop them from committing such heinous crimes. For some people, that weight is too much to bear.
These 23 people knew crazy murderers before they killed:
---
1.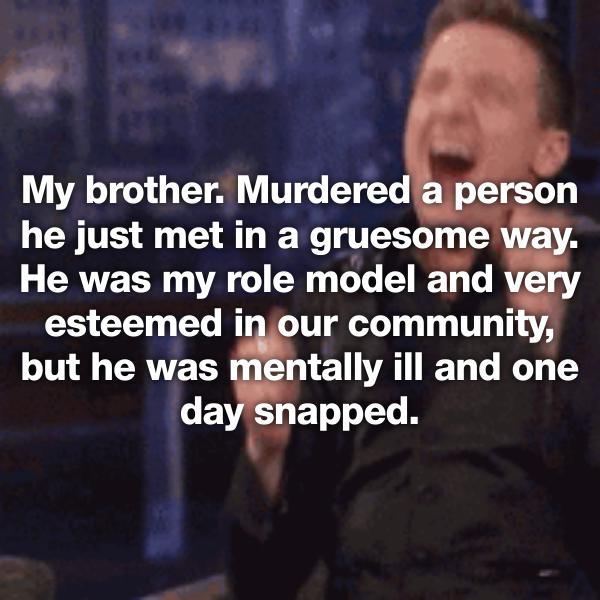 2.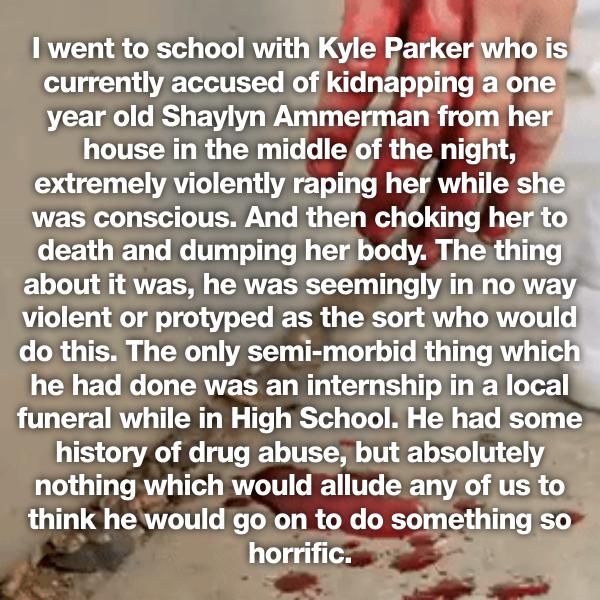 3.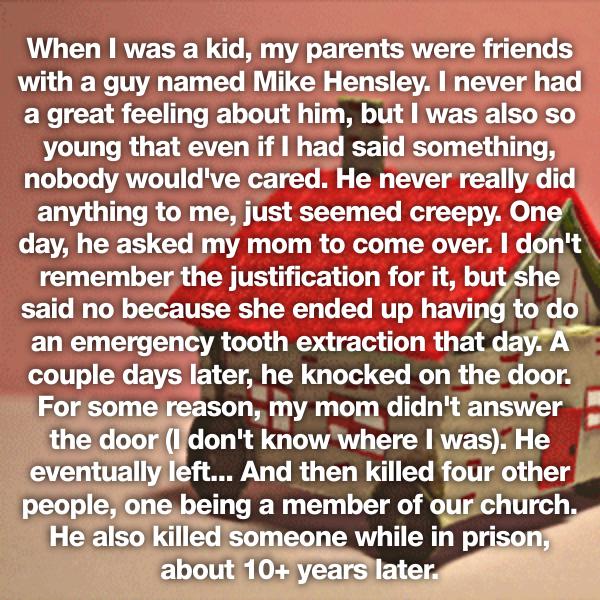 4.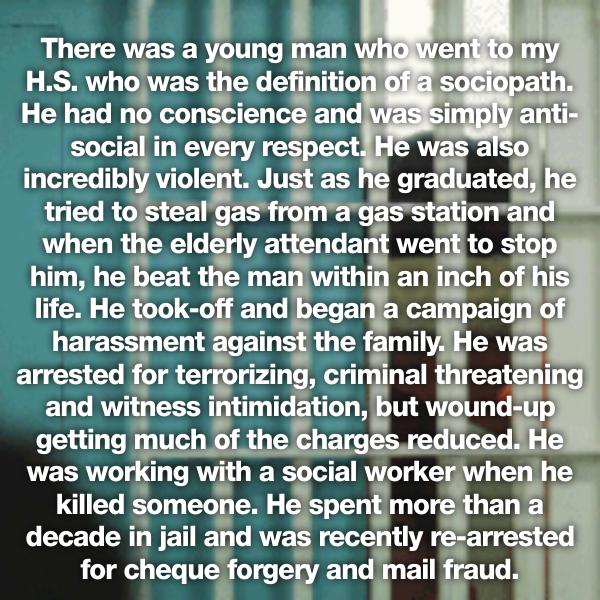 5.