Moving in with your significant other is one of the most trying, wonderful, exhausting, and eye-opening experiences you can have in life. Gone are the days of privacy and living in your own filth. Now, you get to live in another person's filth and body hair and annoying habits and WTF were you even thinking?!
Okay, so it's not all bad. I mean, you have your best friend around to show funny YouTube videos at all times of the day, you can f*ck literally whenever and wherever you want in the house, and you love each other and all that other gross sh*t. However, you'll have to get used to your SO's strange AF habits.
Maybe your girlfriend refuses to ever use the same cup again so there's a graveyard of molding coffee cups and old warm soda steeping in a sad, sad cup abyss in your room. Or maybe your boyfriend has to stand up, put one foot on the toilet seat and then go to town on wiping his sh*tty ass. They never said love was easy, and it's especially hard when you're living with the freakiest freak that you call bae. Come on, though — you're habits are just as weird, if not weirder, so suck it up and love each other in all of your oddball glory.
Or, like, break up and live alone forever. Whatever.
23 people confess the most WTF things they learned about their SO when they moved in together:
---
1.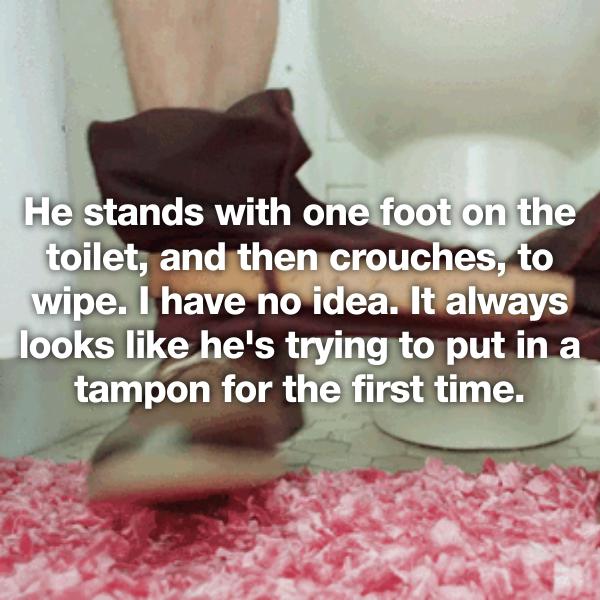 2.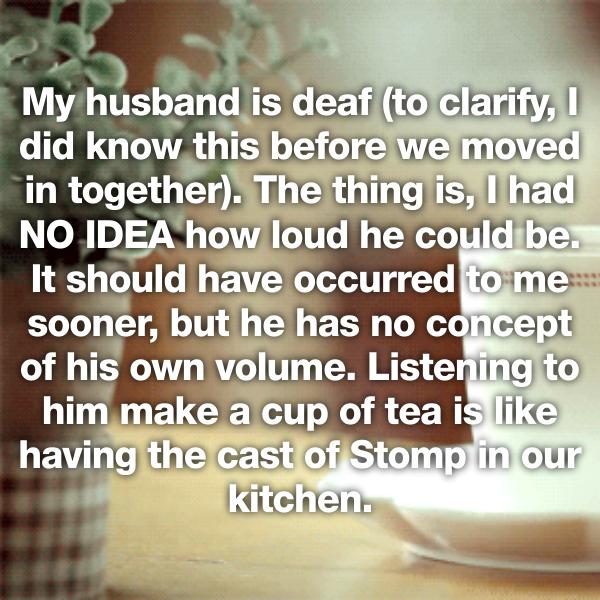 3.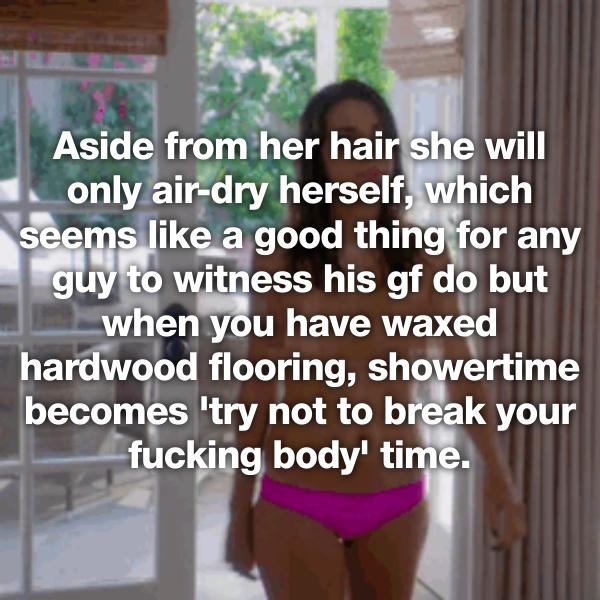 4.