Blood is thicker than water, right? Maybe for some families, but for those who harbor dark secrets that lie beneath the shiny and exuberant leaves of the family tree, blood and murder and abuse will haunt present generations and generations to come.
You always wondered why your dad never really talked about his eldest brother. Your grandparents acted as though he didn't exist, and family functions always left a bitter taste in your mouth. It turns out — your uncle had sexually abused the younger siblings and your grandmother refused to believe your dad when he came to her. Pedophilia and abuse ran rampant in your father's life and you knew nothing about it until you were in your 30s.
Finding out that one or more of your family members were involved in gruesome murders isn't always the easiest or most pleasant thing to talk about, and hell — it makes you wonder if evilness runs in the family. But just remember that everyone's family has skeletons in the closet; some might be buried deep within memories of the past, but we can always dig up secrets when grandma drinks a little too much and lets them slip.
These 23 people were shocked to find out about their family's devastating secrets:
---
1.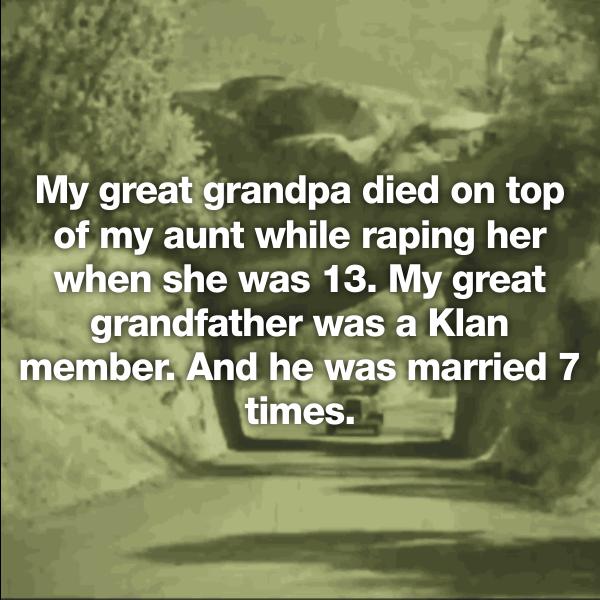 2.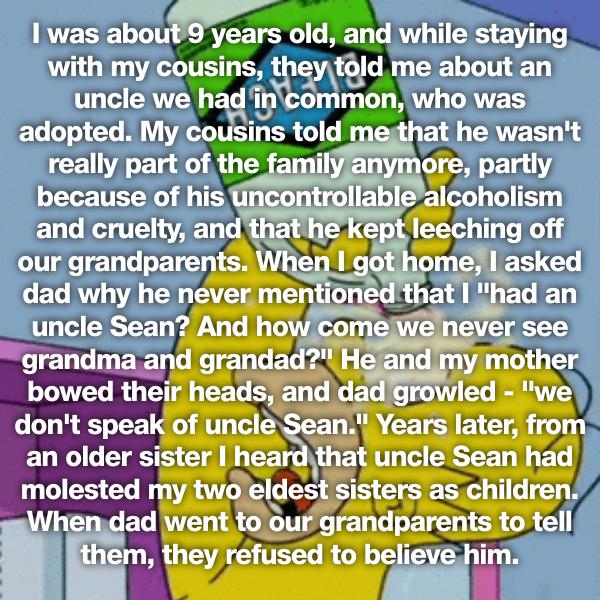 3.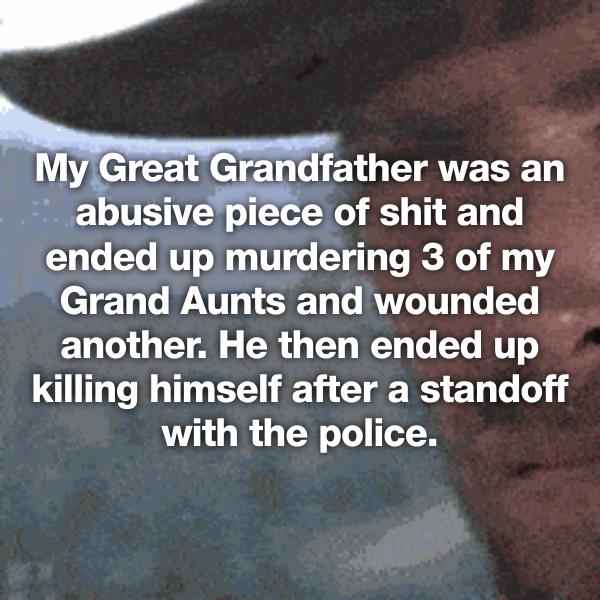 4.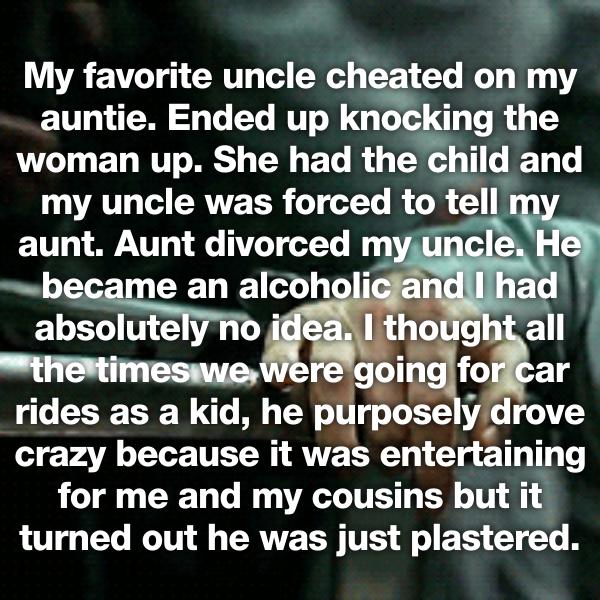 5.