If you've ever had a job, then you know the woes and annoyances of having a sh*tty coworker. I'm talking about the mouth breather who sits next to you who thinks it's okay to clip his toenails at his desk. I'm talking about Brenda, the b*tch from HR, who tries to push "the lord's prayer" on you everyday at lunch. It's that crazy guy who's worked there for all of 4 hours before he offers you meth and a "good time." That's gonna be a no from me, dog.
Yes, having coworkers from hell is a terrible grievance that all employed people must go through. And for those of you employ yourself or work from home? WOO-F*CKING-HOO FOR YOU! Must be nice to go about work as you please without a girl named Janet questioning your every move, email, decision, bathroom break. And if you've never had a job? Well, you're either too young to work, or you're rich enough to not. In which case — I (jealously) hate you. How do I become you?
So, if the going at work really gets tough, I say — quit! Life's too short to spend months, years, or even decades working with someone who makes you want to gauge your eyes out with takeout chopsticks. Sure, you might end up broke, starving, and homeless, but f*ck — that Brenda was such a b*tch!
These 23 people reveal the most intolerable, annoying people they've ever had to work with:
---
1.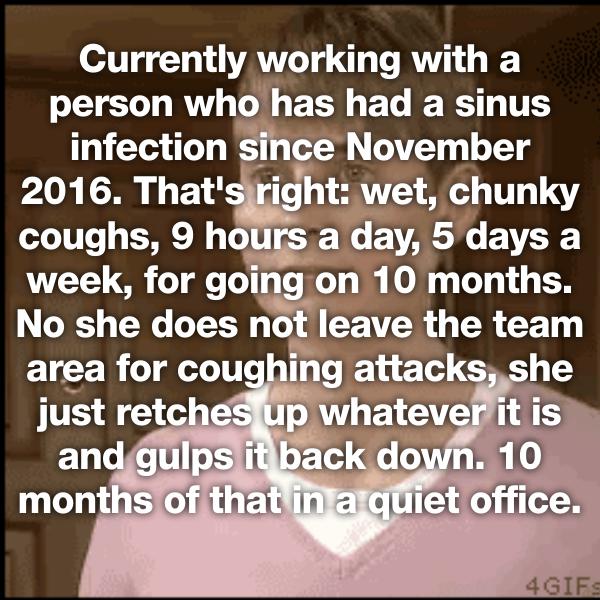 2.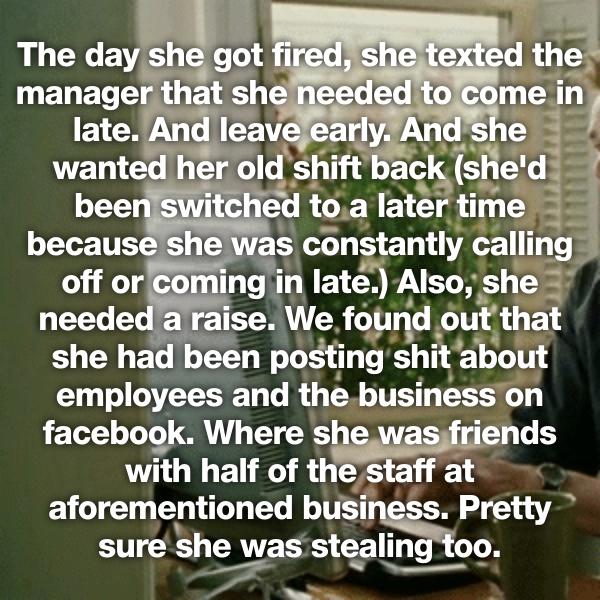 3.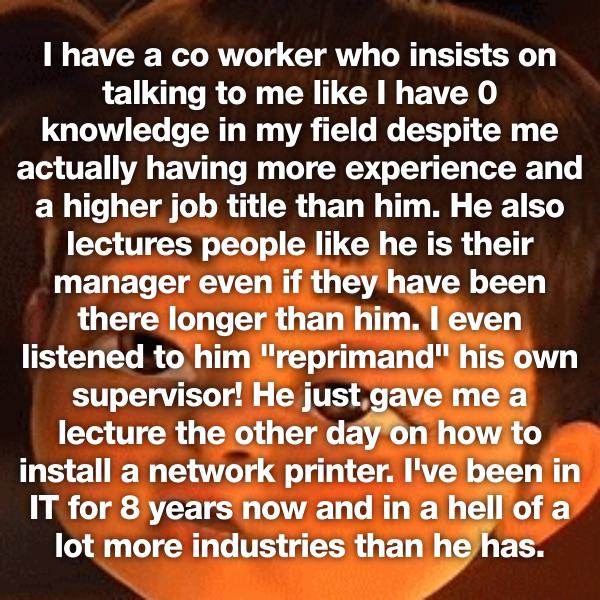 4.