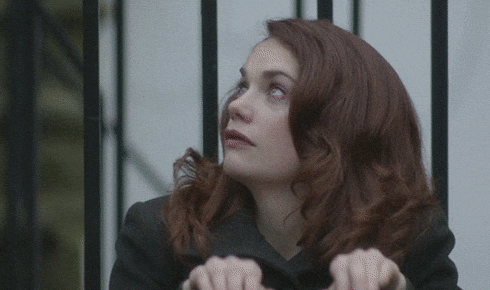 Let's be real, the easiest way to break down social, political, and physical borders and become one with the world — is to f*ck people from different cultures! Forget UN meetings, we need to get back to the basics, have some international speed dating meet and greets, and let our eyes, hands, d*cks, and hoo-haa's do the talking. What a wonderful world we would live in if everyone could relish in each other's differences (and genitals) without judgement or fear or resentment. I want to live in that world.
While f*cking someone from a completely different culture than your own can be wildly lustful and exciting, there can also be some choppy waters to navigate. Sure, the "love" language is all good and fun, but when you're trying to communicate that you do, in fact, have a readily available condom, but she takes it as you having a plethora of STDs — the mood can get killed real quick. Sorry, bro.
There will be times when you have no idea what you're doing, or saying, or understanding of the other person — but that's life, kid! Open up and broaden your horizons because there might be the love (or lust) of your life waiting to fumble around belt buckles, two completely differing languages, and social customs that seem ridiculously distant from that of the comfort of your poorly decorated bedroom. Dating and f*cking someone from a different culture will be a learning experience for the both you, so just get out that language dictionary and start studying! Shouts out to the girl who realized lots of Korean men like to call their dongs a dragon. Hopefully your vag didn't sting like a fire after.
These 23 people got down and dirty with people from completely different cultures:
---
1.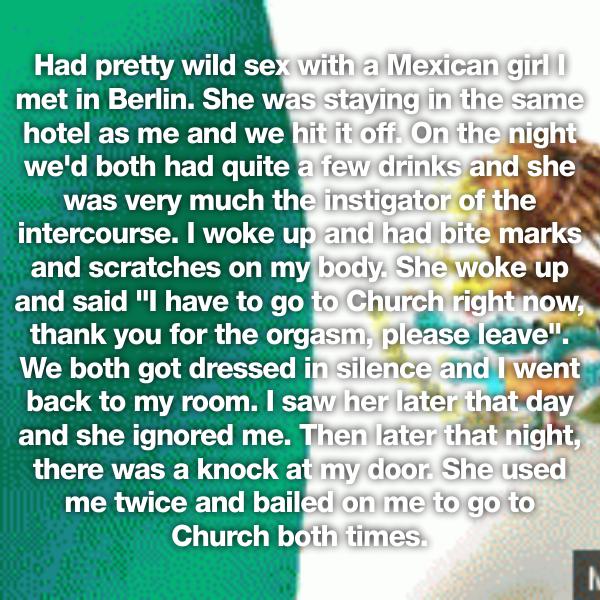 2.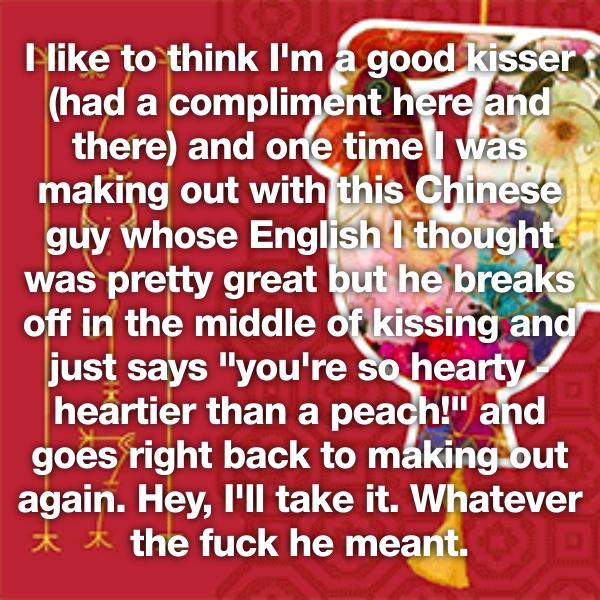 3.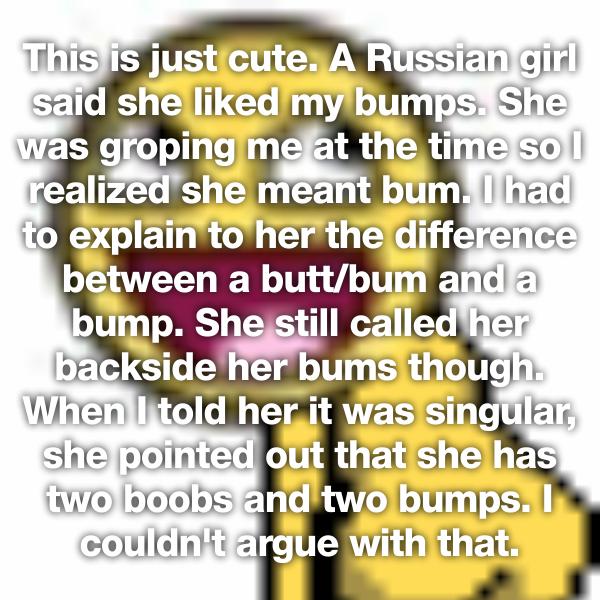 4.