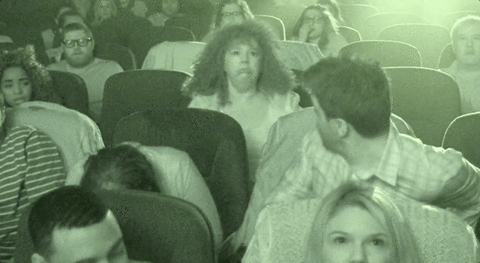 The luxury of going to the movie theaters still has its shine now as much as it did when we were kids. Remember going with your parents? They bought you the large popcorn, maybe some candies if you were good, and a large soda to wash it all down with. Then, you got to pick where exactly you'd want to enjoy the movie. There was an art to picking the best spot in the theater and you had it nailed down.
Imagine if you were excited to see a movie you've been waiting to see only to end up with a talking teenager in your row. Or a loudmouth sitting behind you commenting on every scene. Or some kid that won't sit still and loves kicking the back of your chair. Why do these people even come out in public to the movies? Just to spite us movie lovers?
Whatever their reason, these awful people can be found in almost every other movie theater. DON'T be that person. For the rest of us, we can only imagine what we'd do to those people if we found them in the parking lot after the movie.
These 25 people completely ruined movie experiences for the rest of us:
---
1.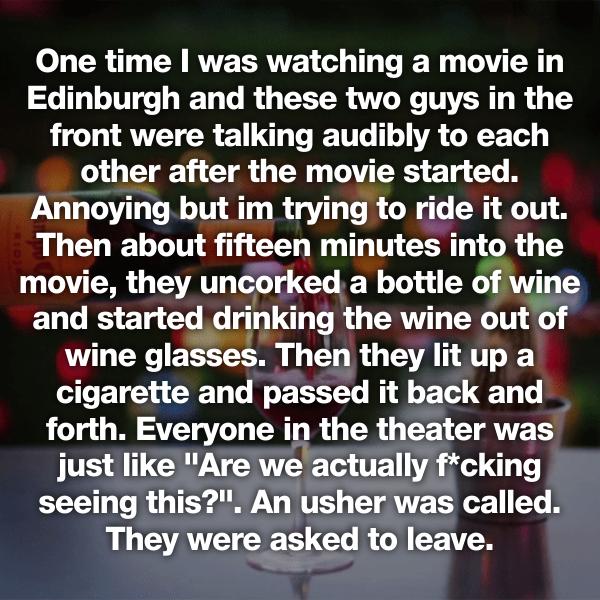 2.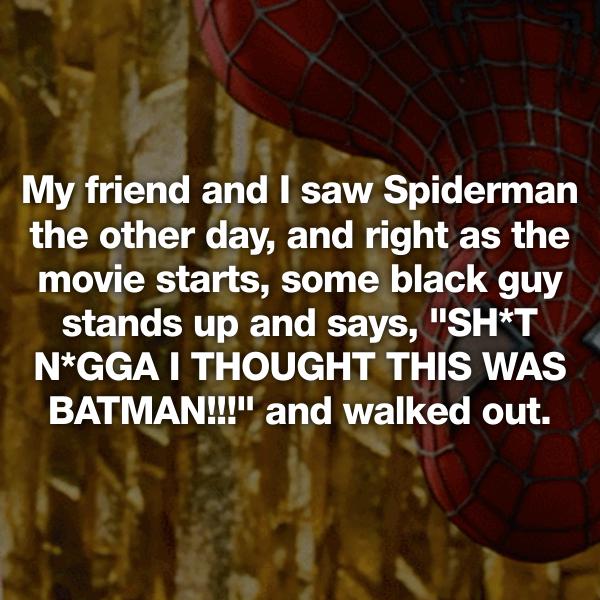 3.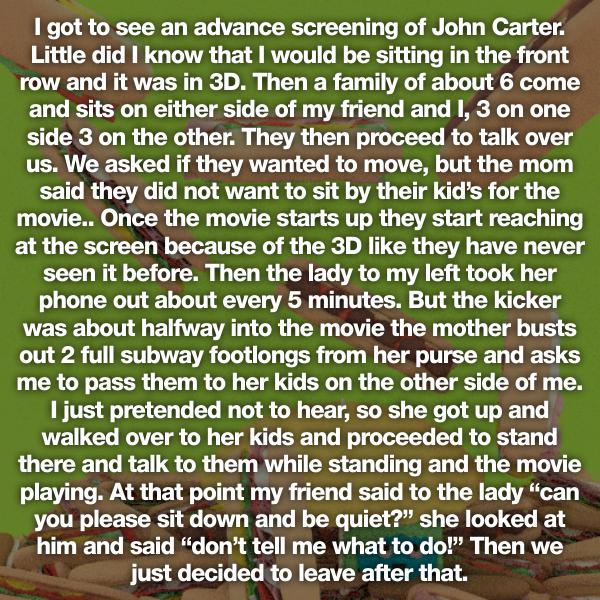 4.