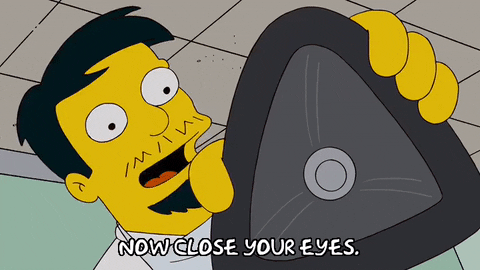 Drugs are a hell of an invention — they make us feel better when we're in pain, they take us to existential new levels of consciousness, and they make us say some of the most hilarious, ridiculous, and downright LOL-worthy things ever while we're sitting high as a kite. Shouts out to all of the nurses who have to deal with our f*cked up antics.
If you've ever gotten the goofy juice when getting your wisdom teeth out, then you know the feeling of waking up groggy, buzzed, and ready for your stand up comedy routine. The only thing is — the nurses, doctors, and your mom are a tough crowd. So when you're giving your best Seinfeld impression or hitting on the lamp that's sitting in the corner of the outpatient room, just know that you're giving one hell of a show.
Doctors, nurses, and dentists have a tough job, so when there's even just the slightest reprieve from stress — i.e. you making a fool of yourself while shouting incoherent Nicki Minaj lyrics with a mouthful of gauze in your mouth — they can go home a bit happier and then make fun of you for being whacked out on painkillers to their entire family.
These are 27 of the most hilarious and ridiculous things that drugged out patients have ever spoken:
---
1.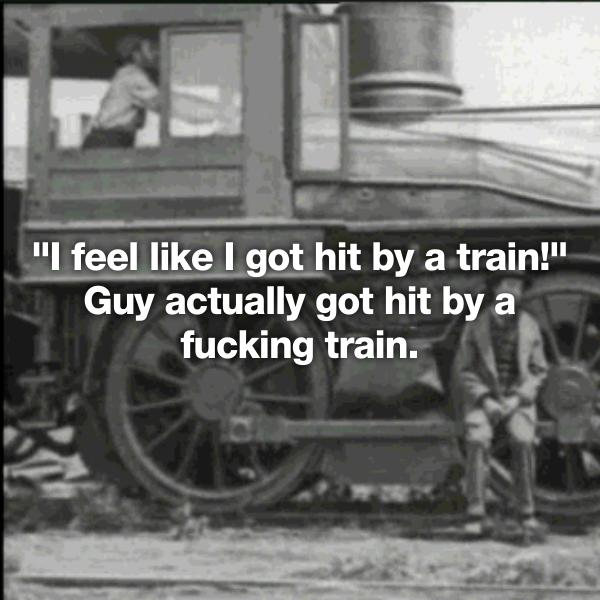 2.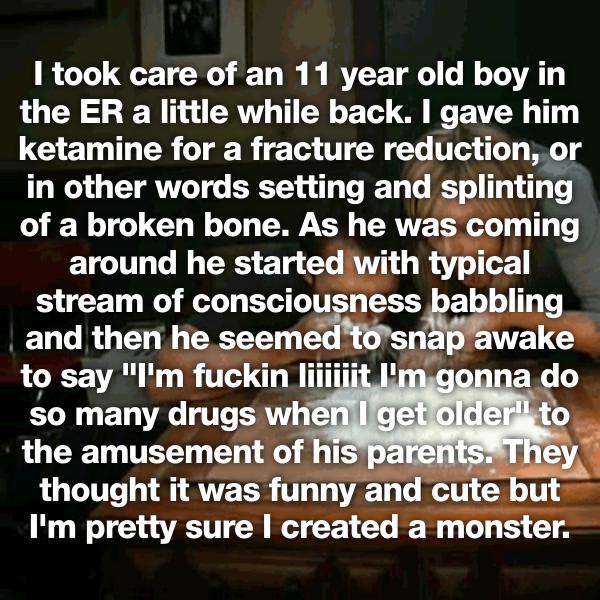 3.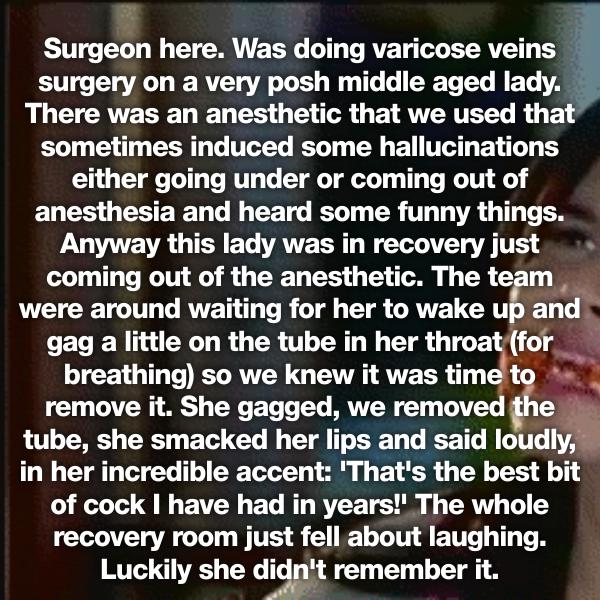 4.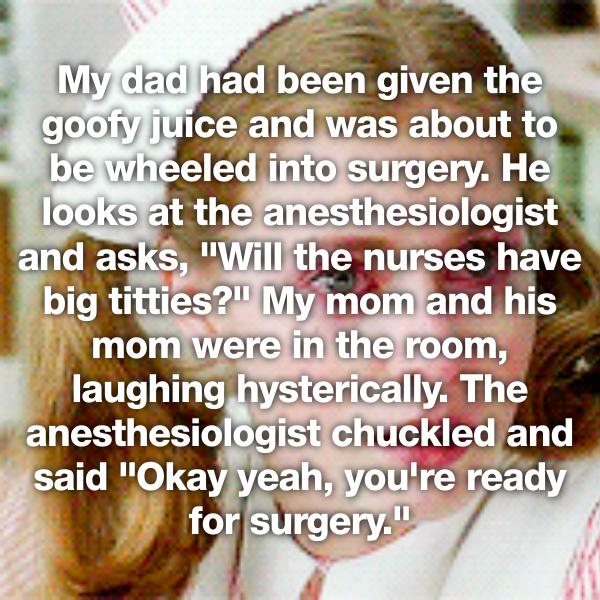 5.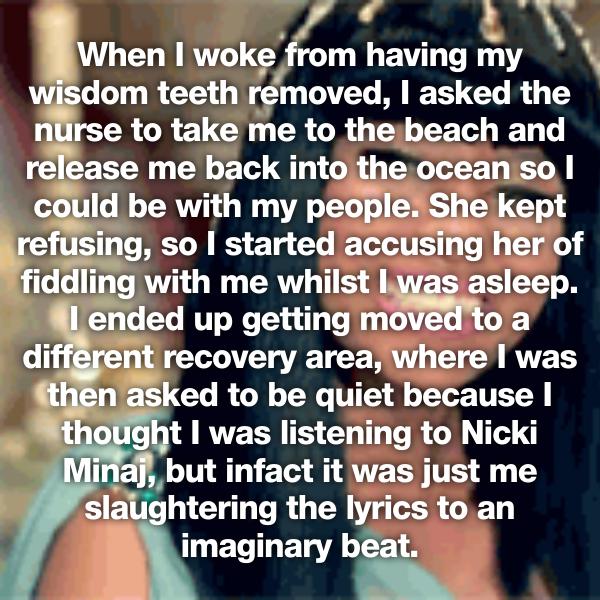 6.