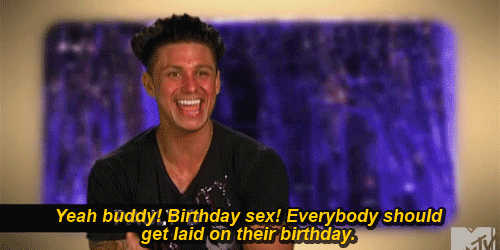 Your birthday is the best day of the year. You know why? 'Cause it's the one day where it is all about you. Maybe you take advantage of your birthday by asking for gifts and throwing yourself a party. Well, the only birthday party that matters is the party in your pants.
This year, spend your birthday naked with a hottie in your bed. And don't just have your typical vanilla sex. Take the time to be like GIVE ME WHAT I WANT AND I'M NOT RECIPROCATING, 'CAUSE IT'S MY DAY MOFO.
So, you say you want passion? I think you found it. Get ready for action, don't be astounded. GET THAT BIRTHDAY SEX, 'cause it's the best day of the year girl.
These 27 birthday peeps spent their day boning, and it was the best present EVER:
---
1.
2.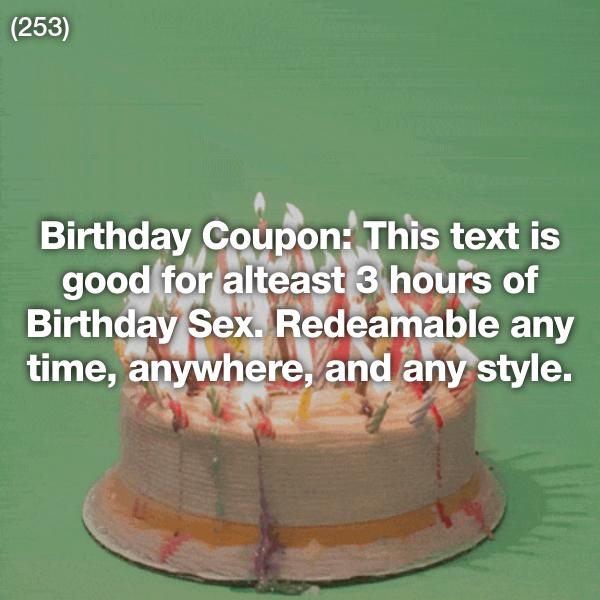 3.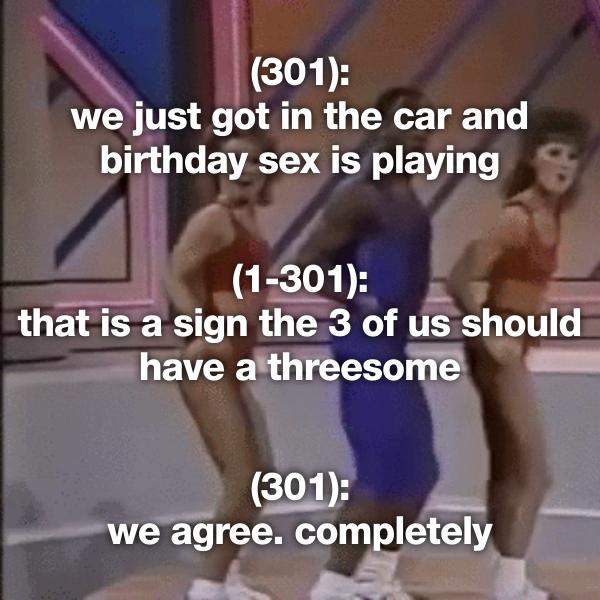 4.