Bumpin' uglies with strangers? We've all been there (well… most of us), and sometimes it's just that—ugly.
Sometimes, it's not your fault things go south. When it comes to random rendezvous, so many things can go wrong. Maybe he accidentally knees you in the face. Or maybe she eats all of the pizza in your fridge then pukes the bed.
(It happens.)
If there's anything guaranteed during a one-night stand, it's the occasional margin of sexual error.
And these 29 texts prove it:
---
*Pssssst… The three numbers before the message indicate the texter's area code.*
1.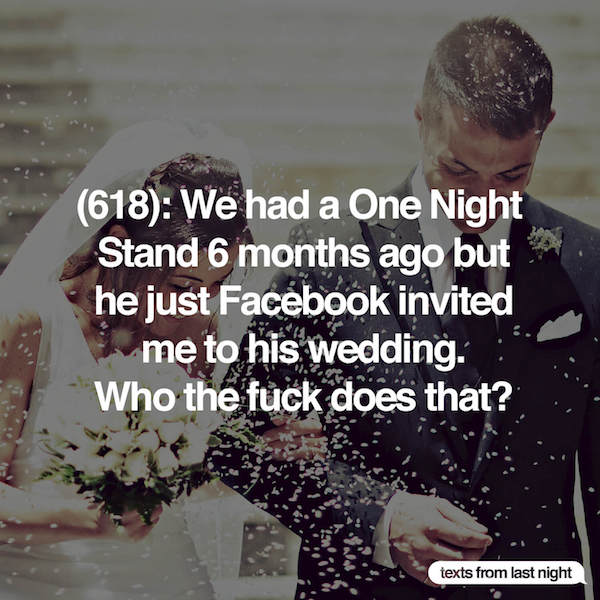 2.
3.
4.
5.