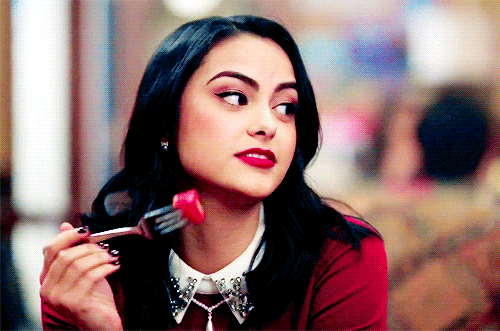 Anyone that wears lipstick knows the struggles that come with it. You have to make it even, get it in the lines, and try not to have a crazy make out sesh. But the biggest challenge when wearing lipstick? Eating.
Whenever you eat and wear lipstick, that sh*t gets everywhere. It spreads around your mouth, gets on your grub, and eventually is gone forever. No more sexy AF lips.
So how do you avoid that? Sure, there are long lasting lipsticks, but most of them tend to dry your lips, or are a pain in the a** to remove. The struggle is so real.
Well, some people have found hilarious solutions to avoid ruining their perfect pouts. Sure, they look like damn fools, but the results are hilarious, AND they work!
This is what happens when you try to eat without smudging your lipstick:
---
So yes, we all know how difficult it is to eat without smudging your lipstick.

But these people have turned it into an internet sensation: