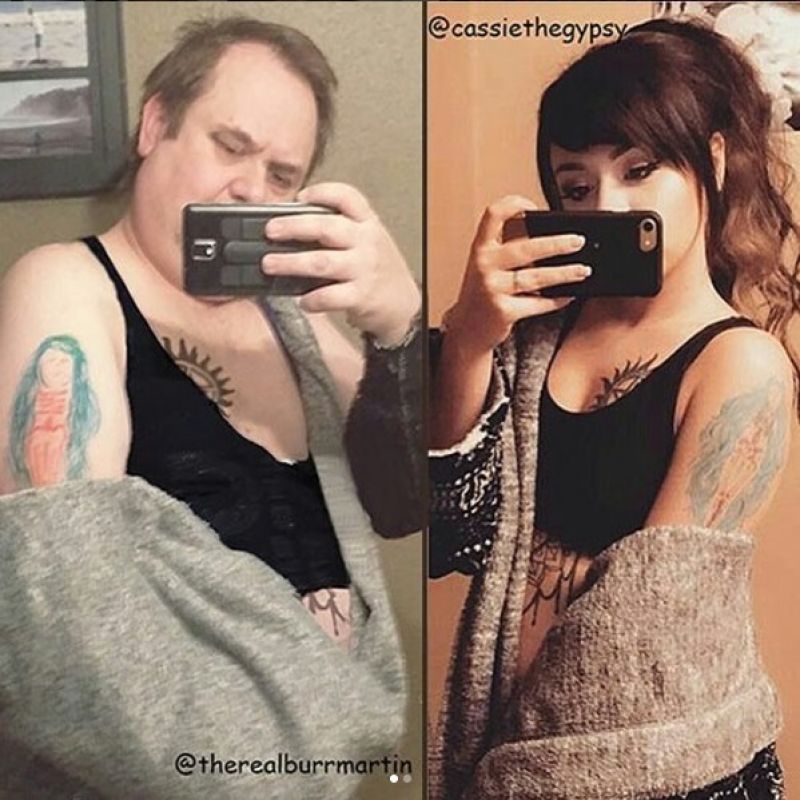 Let's just start with the fact that I'm so ecstatic that my dad barely knows how to use Facebook, let alone any other form of social media. I actually refuse to even become friends with my parents on Facebook (much to my mother's dismay) because I know of the embarrassment that will ensue if that were to ever happen.
Full disclosure: I actually used to be friends with my mom on Facebook but it became unbearable that I seriously unfriended her. Yes, I did that, and I'm not even sorry about it. She and I both know that wasn't going to last long. We've stuck to sending each other random links and photos of things we want to show each other, like normal families should do, okay!
If you become friends with your parents on any form of social media, embarrassment is bound to be close by. Who else is better at embarrassing you than those that brought you into the world? Well, for Cassie Martin, her dad decided to take embarrassing her to the next level: trolling her Instagram and recreating her photos. Burr Martin, a comedian based out of Washington, has since surpassed his daughters followers on Instagram and has over 175,000 fans waiting for another recreation of his daughter's selfies. So be warned, don't let your parents see your social media platforms without knowing what they're capable of.
The guy trolls his daughter's Instagram and recreates these 25 hilarious selfies:
---
1.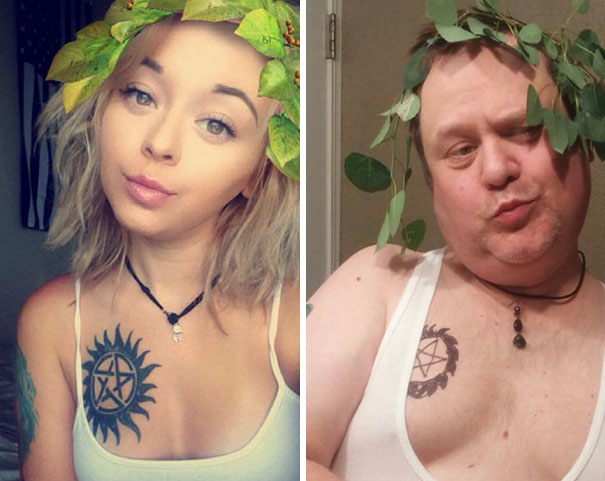 2.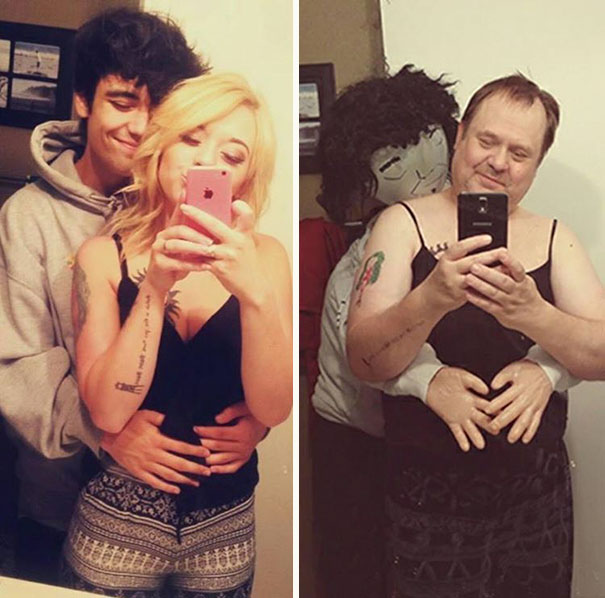 3.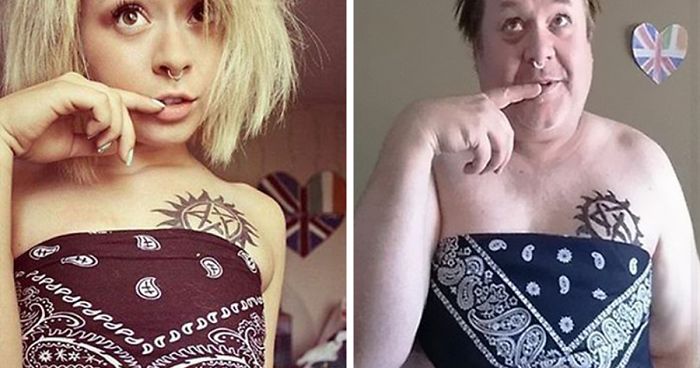 4.