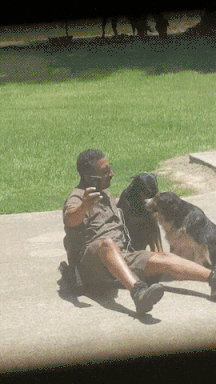 UPS drivers are gifts sent from heaven above, we can all agree on that. There's a reason it feels like Christmas day when the UPS truck pulls up in front of your house. No one can judge you for ordering that pink Himalayan salt lamp or adding another pair of shoes to your collection. Especially the UPS driver.
The angels at UPS deserve a little happiness on their route, too. And what better way to make a delivery driver smile than by the best thing ever created in this universe? You guessed it – dogs. How could anyone be unhappy when being greeted with wet noses and all the slobbery kisses?
One genius started a Facebook page for all of the dogs that they encounter on their routes and it's basically the best f*cking thing ever. Anyone is welcome to check out their FB page because no matter how you feel before checking it out, you're going to leave with the biggest smile on your face.
You'll want to check out this Facebook page for UPS delivery drivers and the dogs the encounter:
---
1.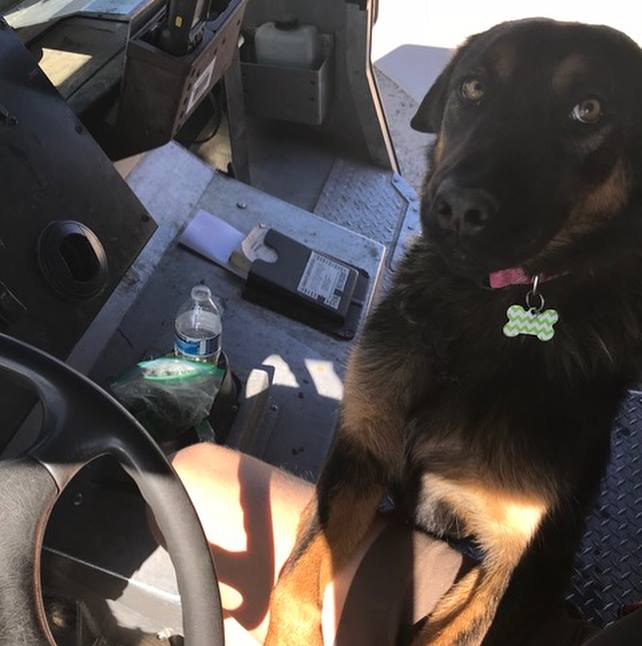 2.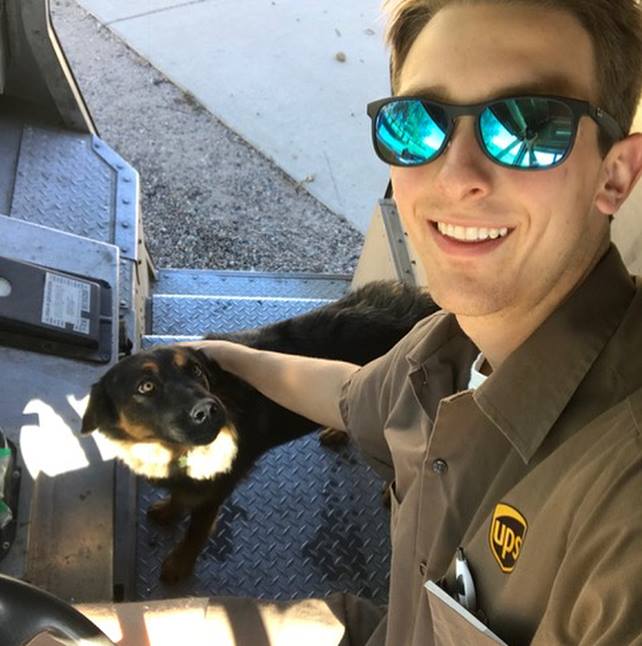 3.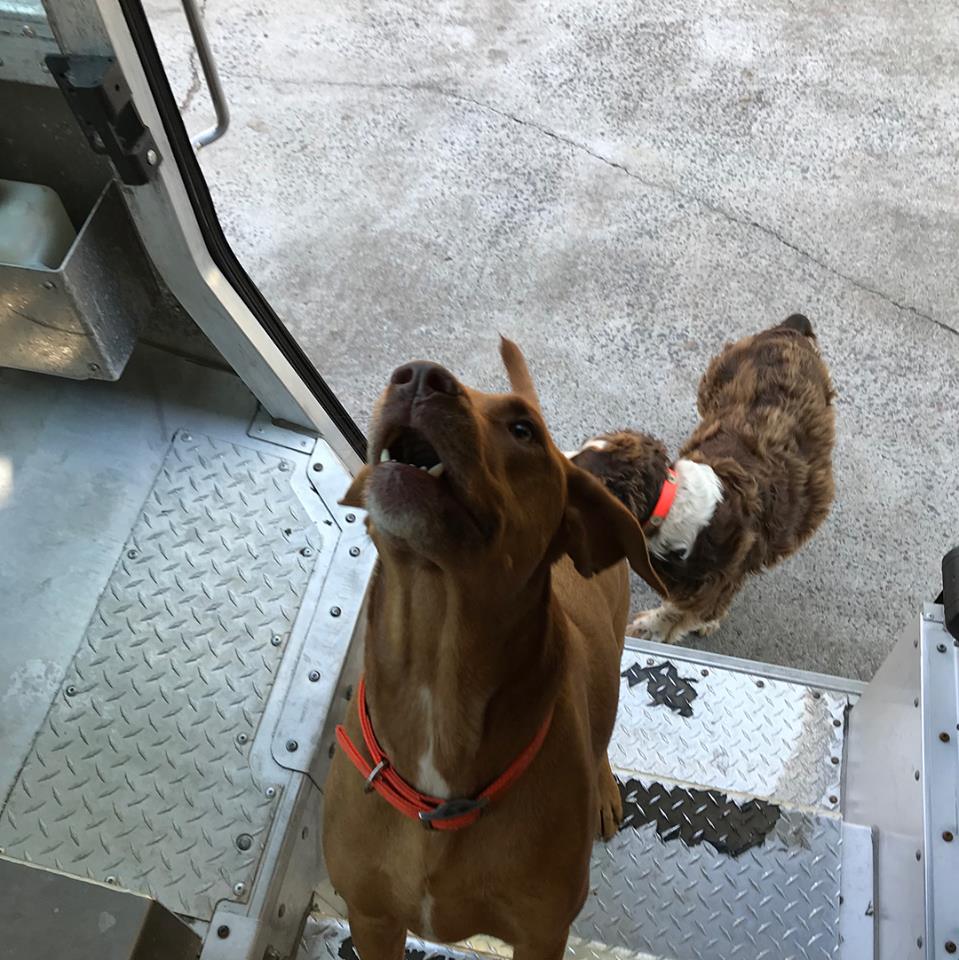 4.