If you've ever tried online dating, then you know the struggle. You know about the incessant swiping and impending carpal tunnel that your thumb will inevitably garner. You know about the cheesy pick-up lines, the d*ck pics, and the barrage of douchey bros asking if you'll send them nudes. It's a never ending pit of dating despair that you hope will, time and time again, bring about a potential bae for you to bang and eat food with and do fun stuff with and bang.
With online dating and Tinder, people must sum up the essence of their being in a tiny pixelated box and five carefully crafted photos that show just how f*ckable they really are. And if you do that right — well, RIP your inbox. And if you're dating profile contains any of these fatal flaws — well, you're sh*t out of luck, bro.
So gentlemen — pay close attention because there are certain rules and etiquettes to abide by in the realm of online dating. And no, the rules don't include an awkward mirror pic from below from 2012 and a bio tagline that says "I'm just looking for my partner in crime. Oh, and MUST HAVE BOOBS." Spare yourself (and us) the embarrassment and disappointment and keep it classy, cool, and NEVER SEND AN UNSOLICITED D*CK PIC!
These are 25 instant online dating deal-breakers for women on the prowl:
---
1.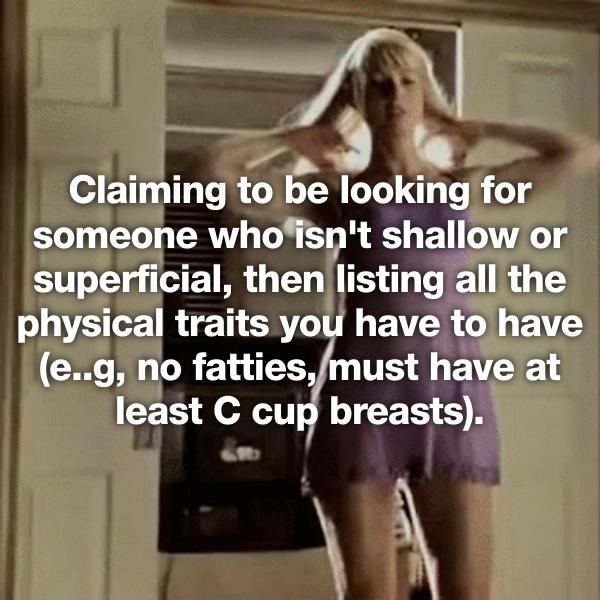 2.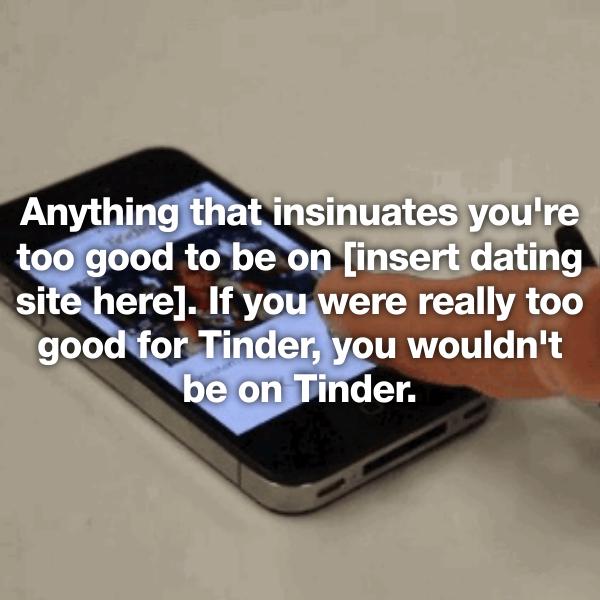 3.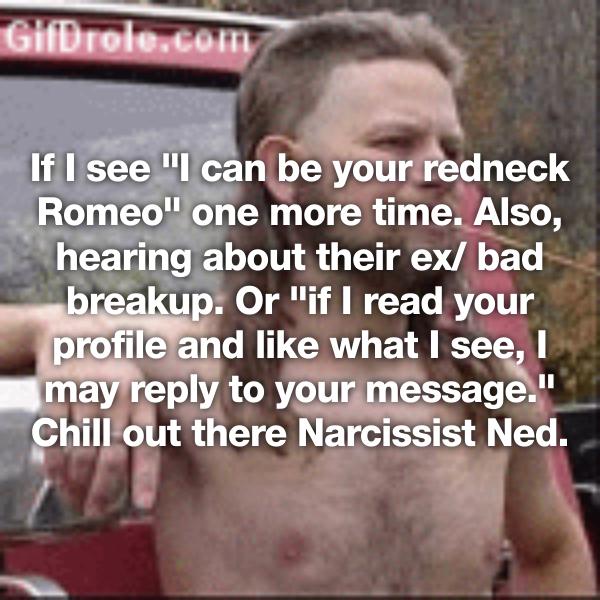 4.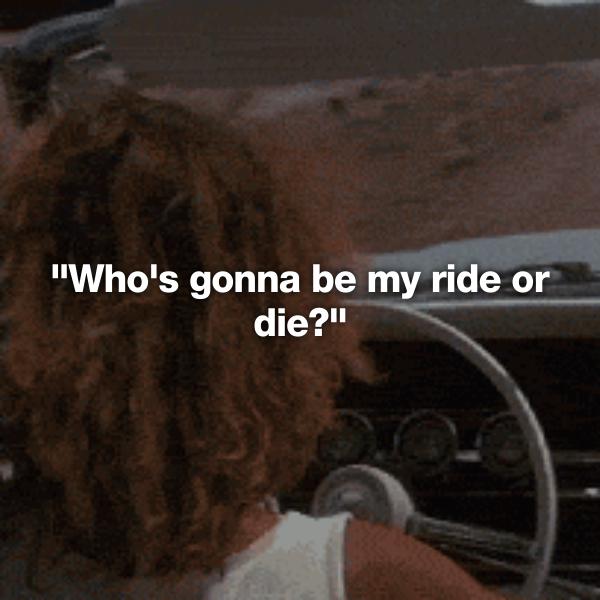 5.