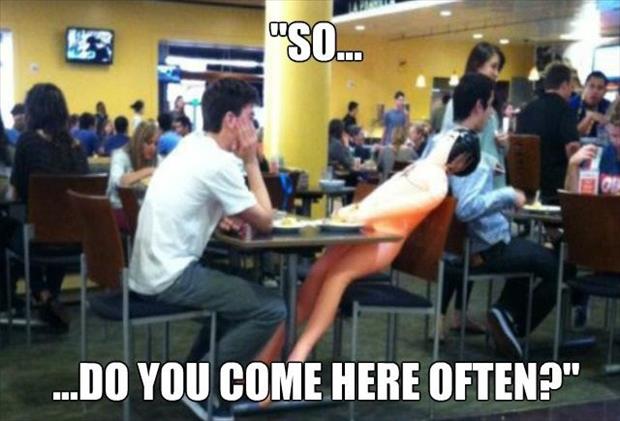 Being single has its fair share of perks. But going on first dates? Not one of 'em.
You've always had to ask yourself, is my new Romeo is a serial killer, but these days – when all it takes to dip your toe in the dating pool is a right-swipe – there are a zillion other deal breakers you have to watch out for.
Like, is he a fuckboi? A pre-teen? A cheapskate, a misogynist, or a guy who'd kick your dog while you're not looking?
The list goes on.
You do your best to weed out the duds – a process that has yielded some of the most spectacular Tinder fails we've ever seen. But inevitably, there are a few losers who slip through the screening process undetected to ruin a perfectly good date night.
On a recent episode, Jimmy Kimmel asked viewers to share their #worstfirstdate on Twitter, and let's just say, the hashtag was trending.
Here are 38 first date stories that make dying alone sound like a decent alternative.
---
1. Sounds like a "nice" guy.
Took a girl to a nice restraunt for dinner, forgot to super size her fries. #worstfirstdate
And they miscounted her chicken nuggets . SMH.

— Big Fisherman (@nathanhensley61) July 10, 2016
2. The worst kind of #nofilter.
My date last night called me mate, brought up dry vaginas and declared his love for Donald Trump ? #WorstFirstDate

— B (@EdinburghGirl89) July 8, 2016
3. When one person's deal breaker is another person's dream.
https://twitter.com/Hakuna_Futato/status/750483348708007936