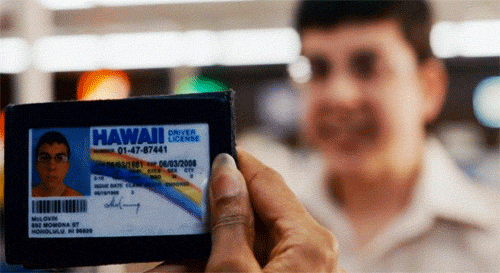 Who doesn't love movies? Idiots, that's who. Movies are just the best. They take you into another movie, and have the power to completely alter your mood and perspective. I seriously can't stress enough how much I love movies.
When it comes to films, there are a bunch that are considered classics. And not just old black and white movies that your grandparents watched, but even new movies that have inspired a generation. From Breakfast at Tiffany's to Anchorman, movies from any decade have the power to make a lasting impression in your life.
So what better way to celebrate the movies you love than to buy iconic props from your favorite films? Well, at least that's what I did. I've checked out the following 15 items and can safely say that they were all worth it. Sure, some of them have no use other than providing some serious nostalgia, but they make me happy, so don't judge.
And they can do the same for you! I mean, who wouldn't want McLovin's fake ID or Juno's hamburger phone? So if you want more reasons to buy some of these products, read what I have to say, and give em' a go!
If you're a movie buff you need these 15 items:
---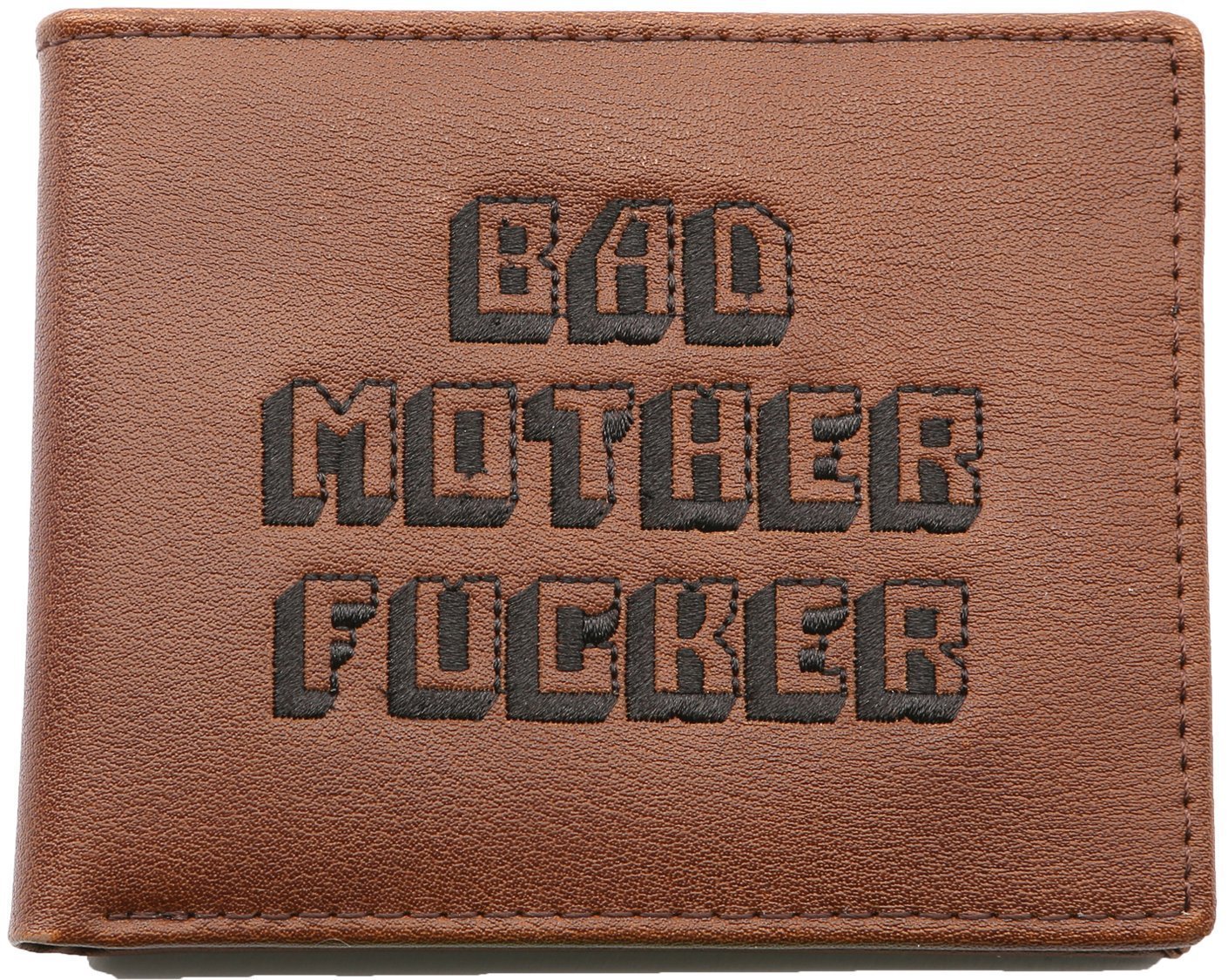 Are you a Pulp Fiction fan? Are you a bad mother f*cker? Well then, you definitely need this bad mother f*cker wallet. Not only will it make you feel Samuel L. Jackson cool, but it's actually a great wallet. It holds a sh*t ton of stuff, and it's great quality level for the price. Not gonna lie, one of the best parts of my day is whipping out my wallet and having people compliment me on it.
Get yours here.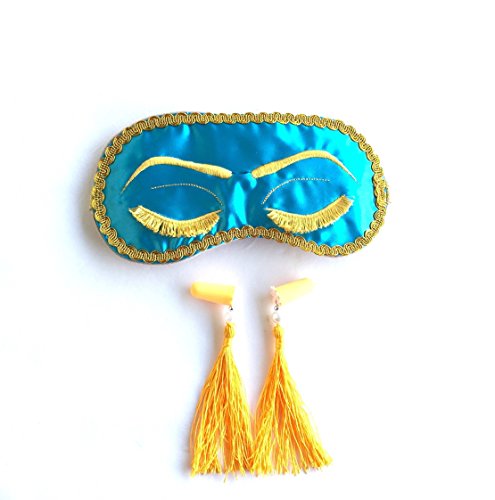 Who doesn't want to feel like Holly Golightly in Breakfast at Tiffany's? It's seriously such an iconic film and one of Audrey Hepburn's best EVER. And who doesn't love the scene where she gets woken up by Paul and you realize that those aren't earrings, THEY ARE EARPLUGS. The minute I saw that scene, I knew I needed that sleep mask and earplugs, but you don't see those things everywhere. And then I found these, and my dreams came true.
And not only are these nice and comfortable, but they're handmade. For something handmade, these are incredibly affordable, and definitely worth it. Even add an over-sized white button down, these bad boys, and you've got yourself a Halloween costume!
Get yours here.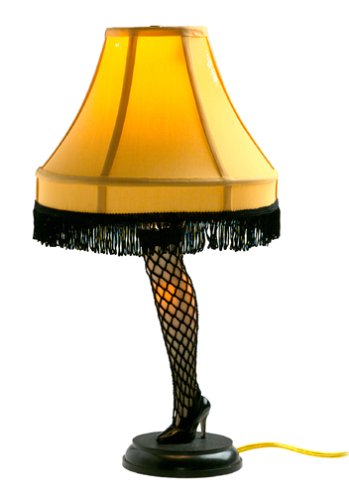 Sure, the Red Ryder BB Gun is one of the biggest props in A Christmas Story, but I've always wanted the leg lamp WAY more. Sure, Mrs. Parker hates the thing, but I always thought it was cool AF. And who wouldn't want one of their own? Seriously, if you're a Christmas Story fan, then you know you need the leg lamp.
Get yours here.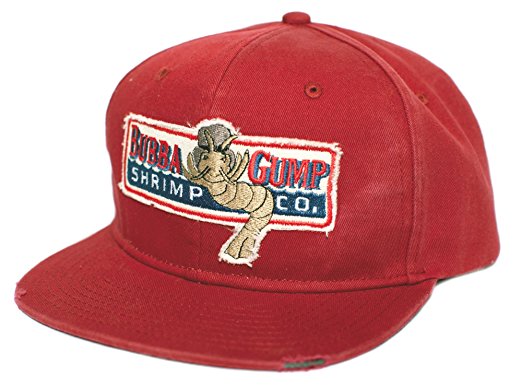 You've gotta love Forrest Gump. Honestly, if you didn't love that movie then you are a monster. And what better way to commemorate your love for Forrest Gump than to buy this Bubba Gump hat? You will walk around the street, and people will give you high fives and be like "Lieutenant Dan!" But the best part? THIS. HAT. IS. 5. DOLLARS. Yeah, you read that right. For that price, why wouldn't you buy this? Also: Halloween.
Get yours here.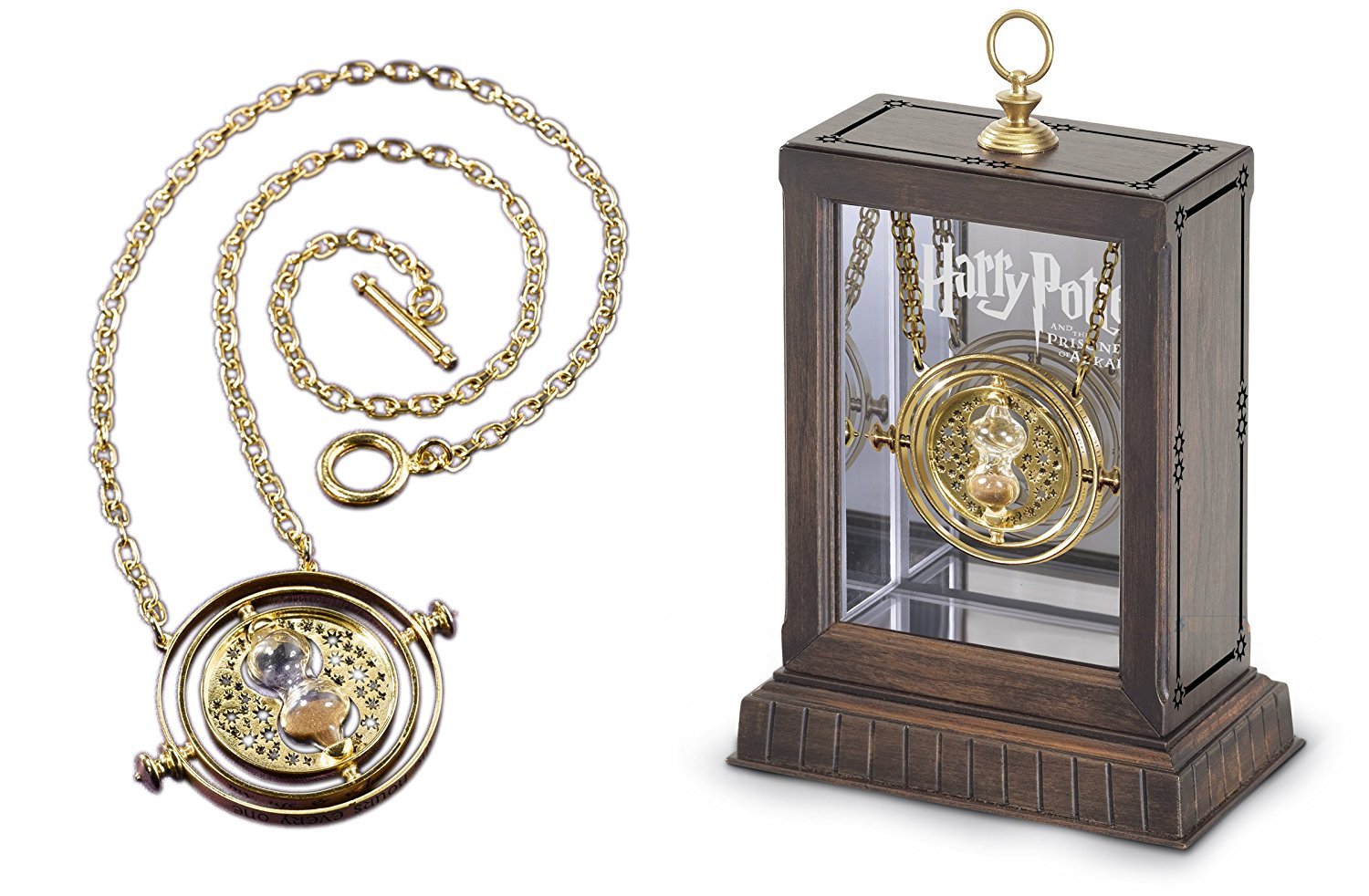 Do you want to travel back in time so you can go to multiple classes? LOL of course you don't. But to save a life? Yeah, you'd do that fo sho. Unfortunately this time turner doesn't actually work, but it is hella awesome. Seriously, this thing is absolutely beautiful. And you have the choice of either keeping it displayed in this dope wooden case, or wearing it out and about in the world. And yes, I do wear mine in public. DON'T JUDGE ME.
Get yours here.
Sure, most of us don't have landlines anymore (ps how weird is that?). But, that doesn't mean you don't need a hamburger phone! I mean, Juno had one, so why shouldn't you? TBH, I have no way of checking if this thing actually works, because I don't have landline connections. But does this lil guy look hella cute in my room? Absolutely. Do I like to sometimes shake it and say "hold on I'm on my hamburger phone?" Guilty as charged.
Get yours here.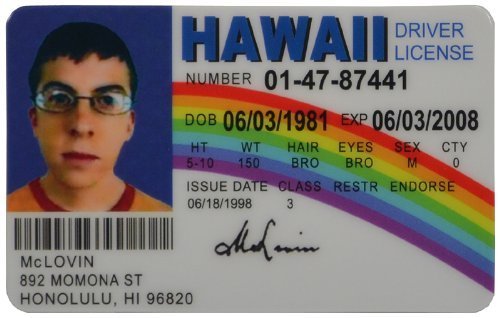 CHICKA CHICKA YEAH FAKE ID. Of all the fake ID's in all the world, there is none more wonderful or iconic as McLovin's fake ID. Sure, Fogell was an idiot, but god, that was some comedy writing genius, and Superbad is seriously one of the greatest comedy films of the last decade.
Now you may be wondering "why would I buy a fake ID that I can't use?" Good question! Syke! Why wouldn't you buy this? One, it's hella cheap. And two, it's just hilarious and nostalgic, and I love keeping this in my wallet. I have yet to hand it to a bouncer, but one day when I'm drunk enough, I'll do the damn thing.
Get yours here.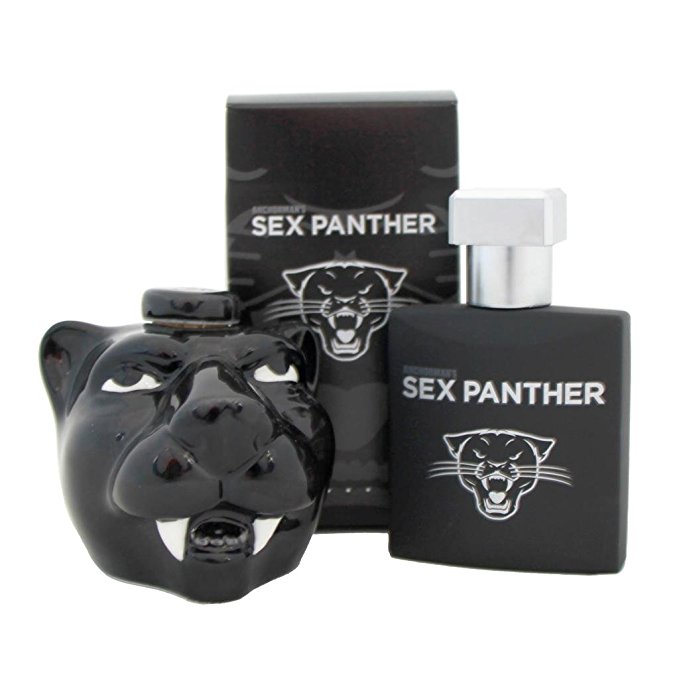 You may be thinking "why would I buy a cologne that is notorious for smelling like a used diaper full of Indian food?" Well, the good news is this Sex Panther cologne actually smells amazing. Maybe it's bad news if you wanted that authentic smells like pure gasoline vibe, but I wasn't about it, and I actually really like the scent.
But beside the fact that this is actually wearable, it's also SO. FREAKING. AWESOME. Seriously, who wouldn't want that panther head sitting on their dresser? It looks bad a** AF. And 60% of the time, it works every time. I seriously promise, it doesn't smell like a turd covered in burnt hair.
Get yours here.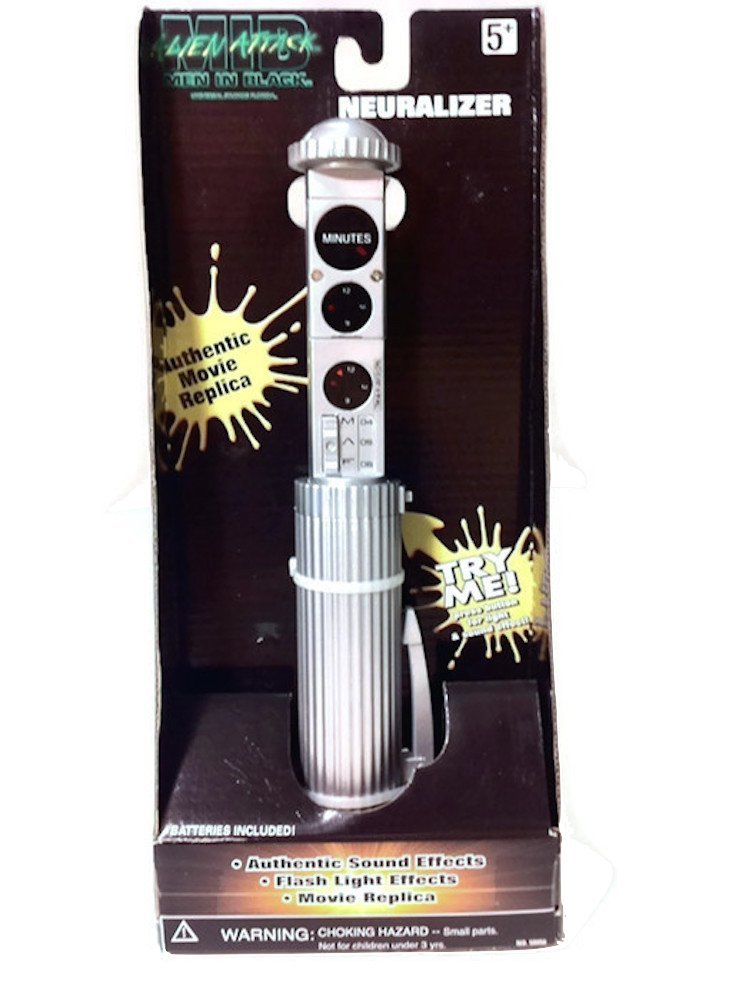 Wanna wipe some memories? Well, then don't buy this Men in Black Neutralizer, because it's a prop and doesn't actually work. But you know what it does do? Provide a hell of a lot of nostalgia and fun times. Yeah, this is a fun thing to have displayed in your room, but you know what it's better for? Costumes. It's so easy to make a Men in Black costume, and now you'll be one step ahead of the rest, because a suit and some aviators could just as well be the Blues Brothers.
Get yours here.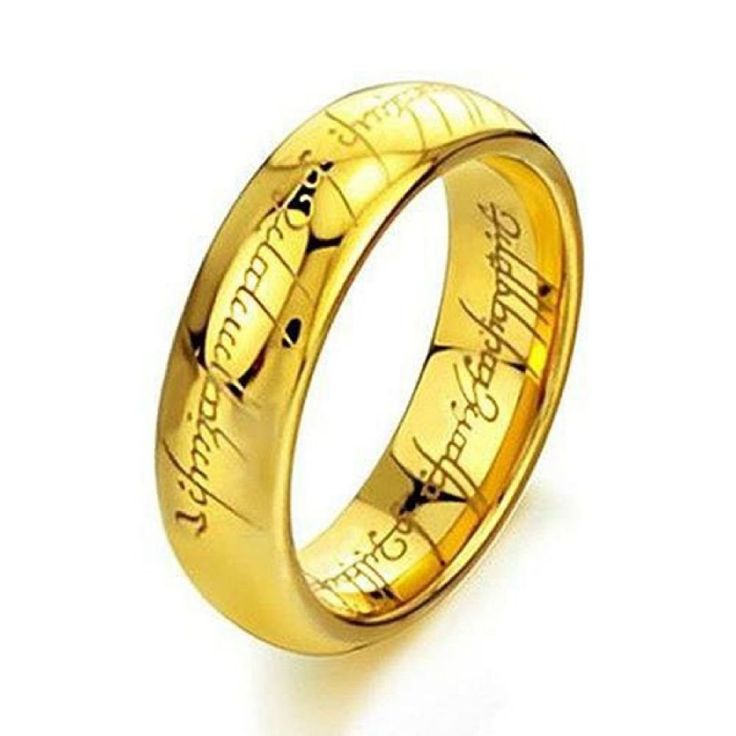 Don't you want one ring to rule them all, and one ring to find them? Don't you want to go crazy insane and become a recluse living in a cave? LOL, of course you don't, and don't worry, 'cause that won't happen. This isn't the real ring, but hey, it looks just like it! Yeah, the words are sprawled on it, and it doesn't require fire, but still, it's hella cool.
So if you're a true LOTR fan, you need one of these mofos. Wear it as a ring, around a chain on your neck a la Frodo, or just keep it displayed in your room somewhere. Whatever you choose to do is hella cool AND NOT NERDY AT ALL SHUT UP.
Get yours here.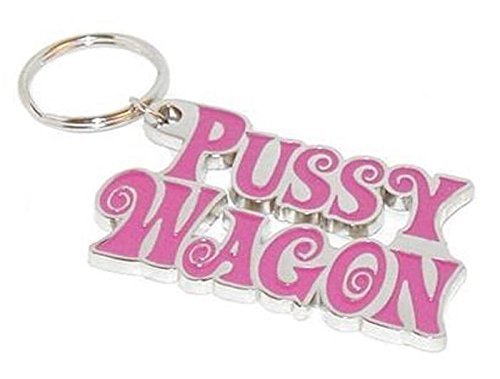 Of all the amazing scenes in the Kill Bill movies, you've got to admit, that hospital scene has got to be one of the most iconic. From wiggling her big toe to killing that dude Buck who likes to f*ck, Black Mamba does her fair share of bad a** sh*t. But when she nabs those keys and spits out the words "Pussy Wagon" with pure disgust, my heart flutters with glee.
So if you love that scene as much as I do, you know you need the pussy wagon key chain. Despite my keys looking like a janitors, I can always spot that pussy wagon chain, and it makes me so damn happy. Who wouldn't want that?
Get yours here.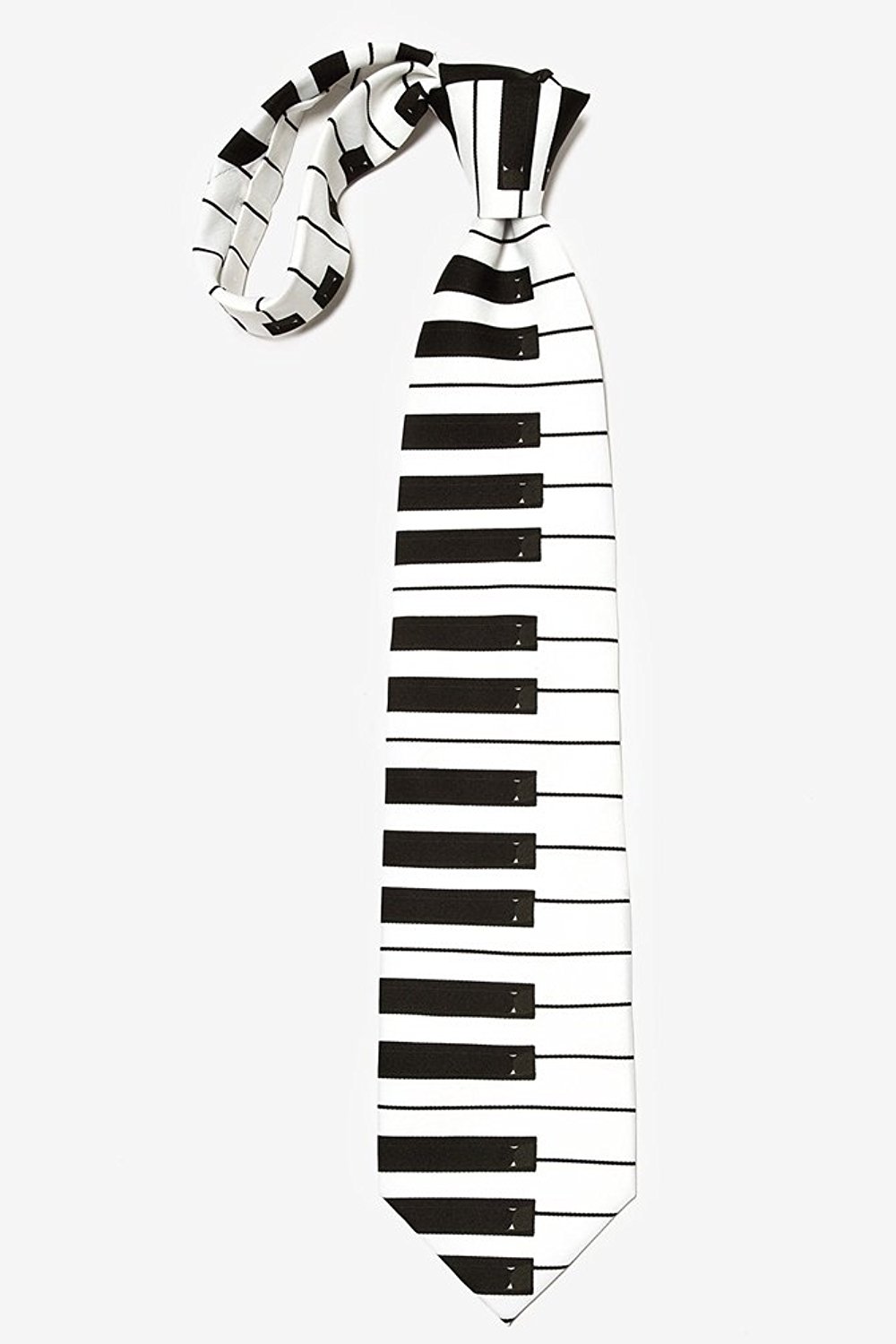 MUGATU INVENTED THE PIANO KEY NECKTIE! HE INVENTED IT! WHAT HAVE YOU DONE? NOTHING!!!! But seriously, major props to Mugatu for inventing such a wonderful accessory. Despite my having this product and loving it, I will say I haven't worn it in public. It could be a nice sex outfit. Like this, and nothing else? Or this and a Mugatu wig? Idk, just brainstorming here.
But if you're a dude that likes wearing silly ties, then you definitely need this one in your inventory. And if you meet people that don't get the reference, then you need to play "Relax" and murder some mofos.
Get yours here.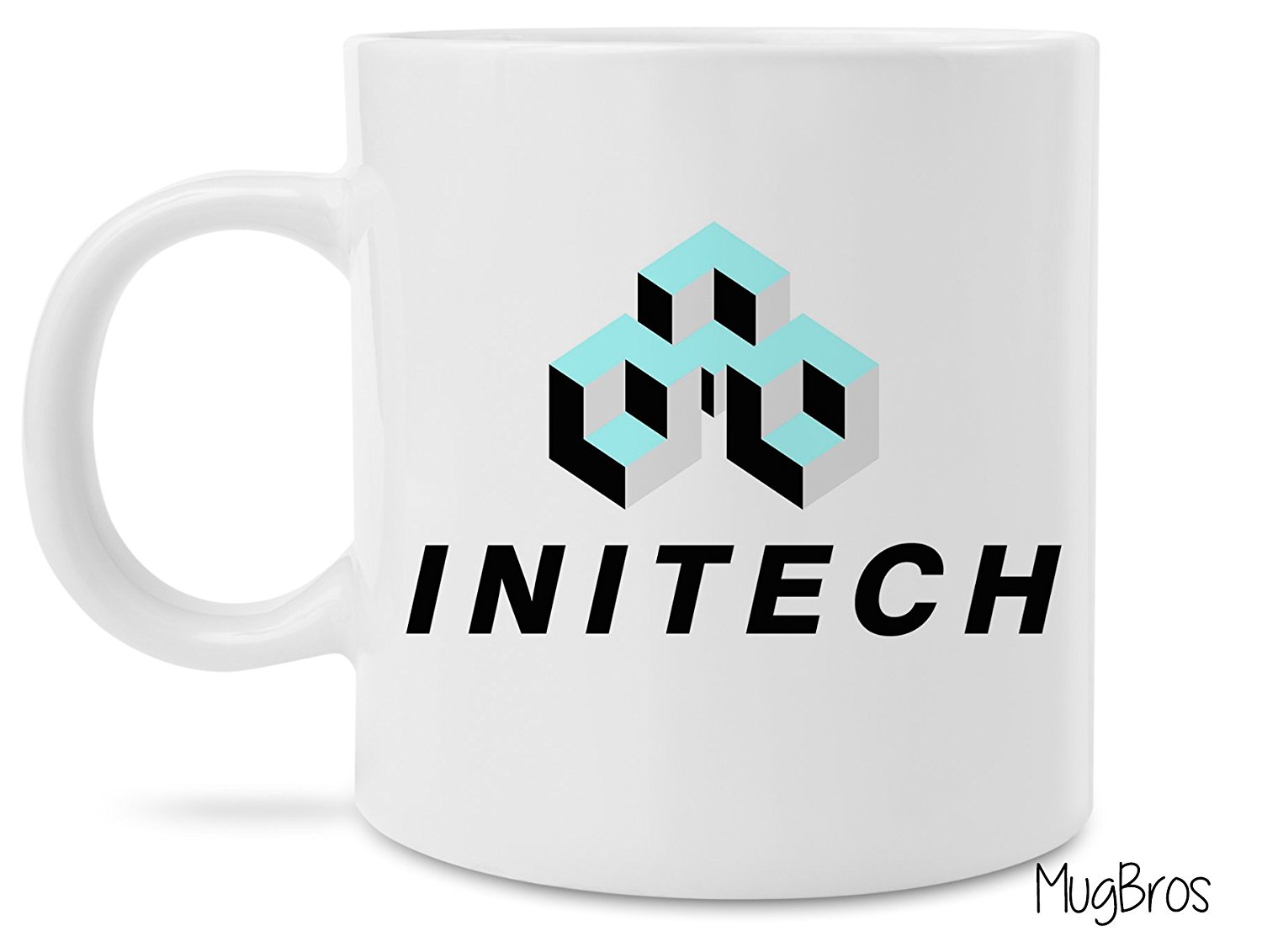 Uhhhh we have sort of a problem here.. yeah you apparently don't own the Initech mug and you really should. Didn't you get the memo? It'd be really great if you read the memo from now on.
But seriously, you need this mug. Who wouldn't want to drink their daily coffee or tea out of one of these bad boys? I love my Initech mug, because it daily reminds me that my job rules, and I'm so lucky not to work there or have to wear my flare every day. So get one too if you want a daily reminder that your life rules.
Get yours here.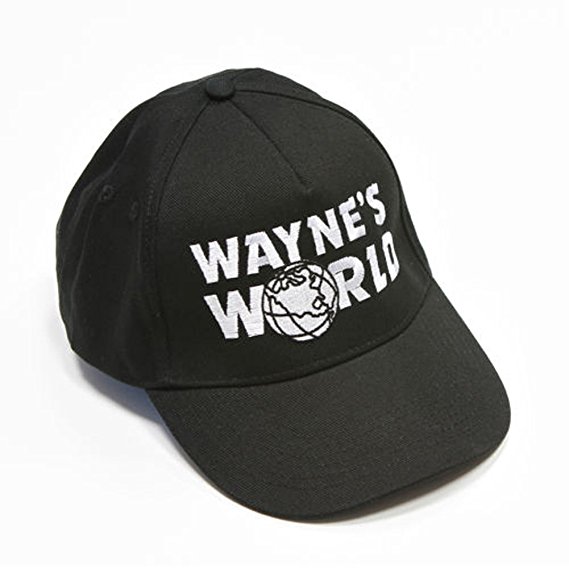 Is it party time? EXCELLENT. What's the best way to party? Buying yourself a new totally rad hat, of course! And not just any hat, a Wayne's World hat. Why wouldn't you want to look like Wayne and Garth all the time, they're just the greatest. I don't know what else I can even say about this hat, besides the fact that it's the greatest hat of all time.
Get yours here.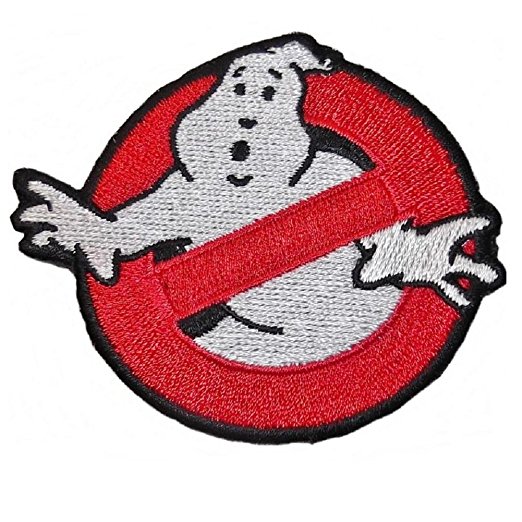 Who you gonna call? Ghostbusters! Want to be an honorary Ghostbuster? Well, then buy this Ghostbusters patch, of course! It's cheap AF, and adds a little pizzazz to any outfit. Add it to a jacket or shirt or pants! The world is your oyster! Hopefully you wont actually have to deal with any ghosts while donning your patch, but hey, at least people will know you're anti ghost, which is good. There are a lot of weird ghost sympathizers out there in the world.
Get yours here.