Usually I'm a live and let live kind of millennial, but when I'm strolling down the road with my morning coffee and witness a prostitute giving a handy to her John on a park bench in broad daylight for a little bit of crack, I have to wonder — how did we get to this point in America? And for f*ck's sake, at least use a blanket or something.
To be trashy is to not give a single f*ck. I mean, I applaud people who march to the beat of their own drummer and who don't mind people rolling their eyes, scoffing, and shielding their children's eyes whenever they give the ole shock and awe. But when a mom is sharing her cigarette with her 11 year old daughter, or that man is pissing himself in the front row at a metal concert — it's time to pour one out for society. RIP our collective dignity.
You know we've gotten to a bad place when more people watch Duck Dynasty than vote, when more people celebrate the cast of Jersey Shore than volunteer, and when more people pride themselves on being gross, bigoted, confederates than actually giving a f*ck about those less fortunate. It's funny to gawk and stare and laugh at trashy reality TV, but when reality TV becomes the basis for how most people want to live their lives — it's time to shut that sh*t down. I'm looking at you, Real Housewives!
These 23 people confess the single trashiest thing they've ever witnessed:
---
1.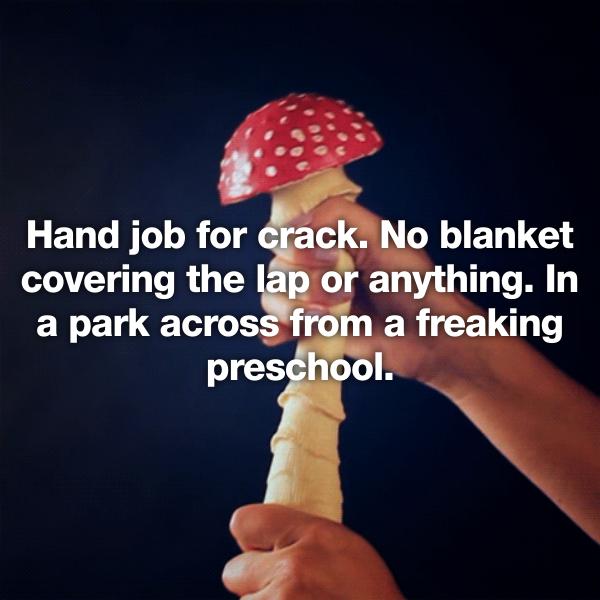 2.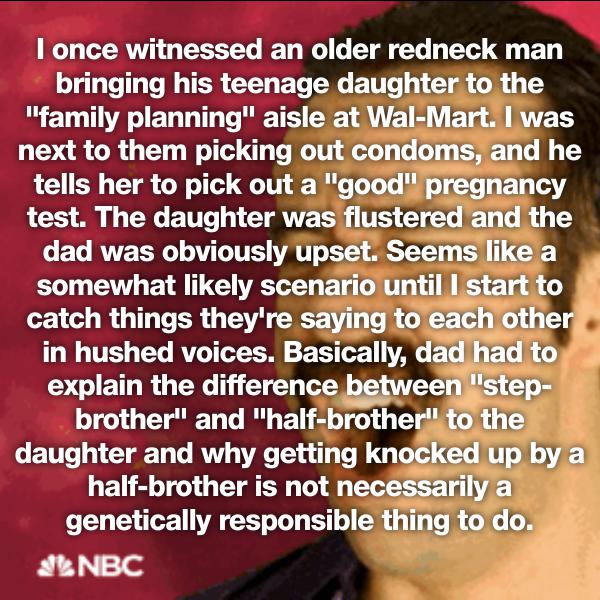 3.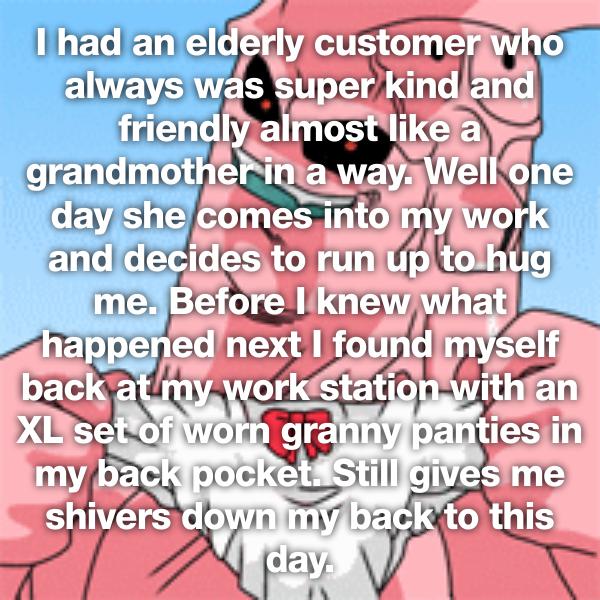 4.