Yes, this is another Chrissy Teigen clapback post, and no I'm not sorry! Particularly because this time, rather than dragging a rando Internet troll, Teigen tackled an alt-right conspiracy theorist who calls himself Trump's Number One Fan and also has a lifetime ban from futures trading.
20-year-old Jacob Wohl is most recently known for attempting and failing to run a smear campaign against Robert Mueller. On Thursday, Wohl hosted a press conference with pro-Trump lobbyist Jack Burkman, during which the two doubled down on claims that Mueller had sexually assaulted a woman named Carolyne Cass, all the while contradicting themselves and each other.
Daily Beast reporter Will Sommer covered the press conference in a stunning Twitter thread and followup article, writing how "it began much like it ended. Poorly." Sommer also pointed out that Wohl said that he believed Cass—a woman who definitely exists—though concedes that "my default is to not believe the accuser."
This sham of a "press conference" caused Jacob Wohl to trend on Twitter, prompting Teigen to tweet, "can someone break down with jacob wohl did in one tweet. like a cliffs note please – my timeline is a mess I don't have the energy."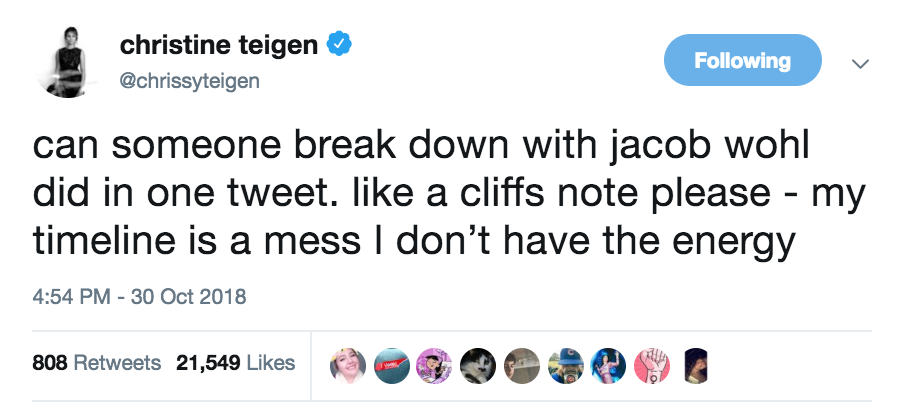 Wohl quickly replied with a Google Trends graph showing that people have been searching his name—in no small part due to the fact that he created a fake intelligence firm to substantiate accusations Bob Mueller was raping a woman in New York while he was was in jury duty in DC and used his mom's phone number as the company contact—as evidence that he was "more famous" than Teigen.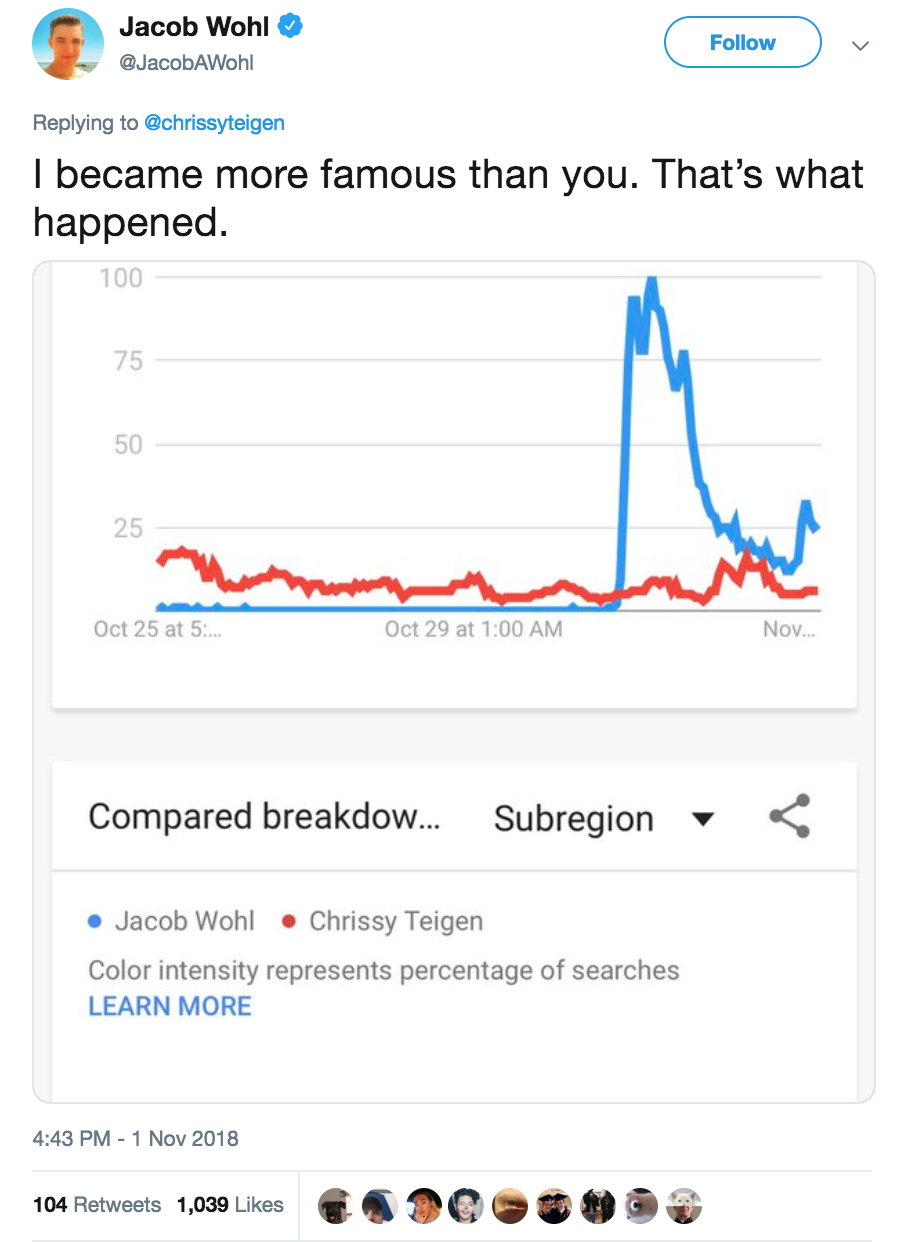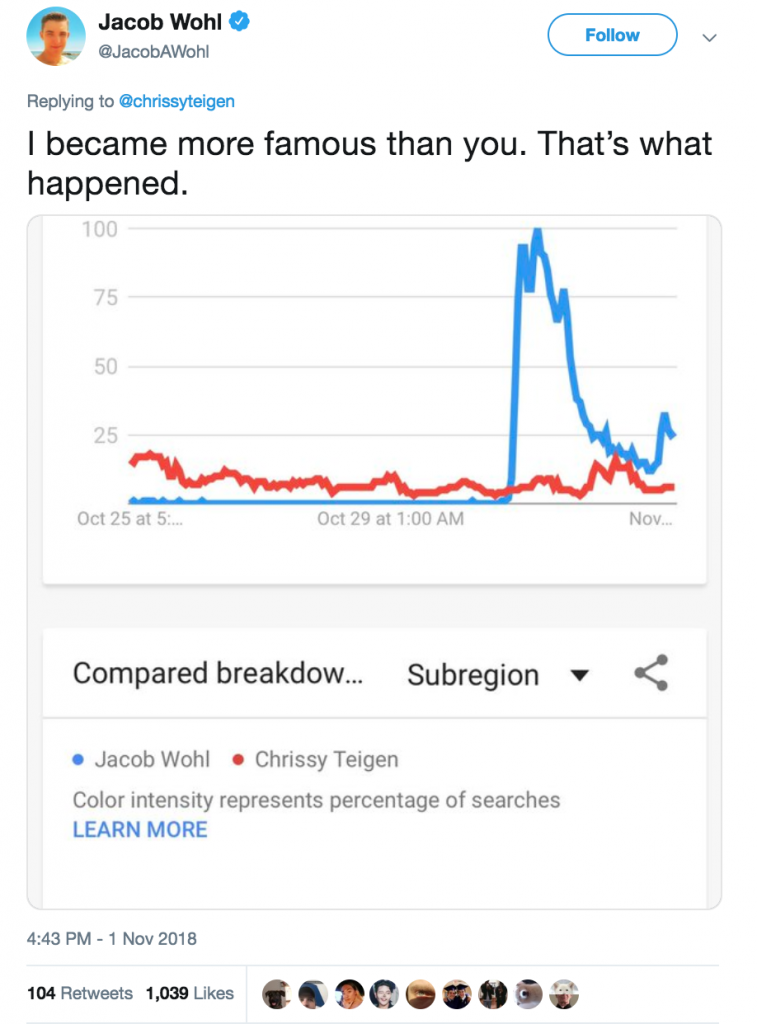 Here comes the clapback: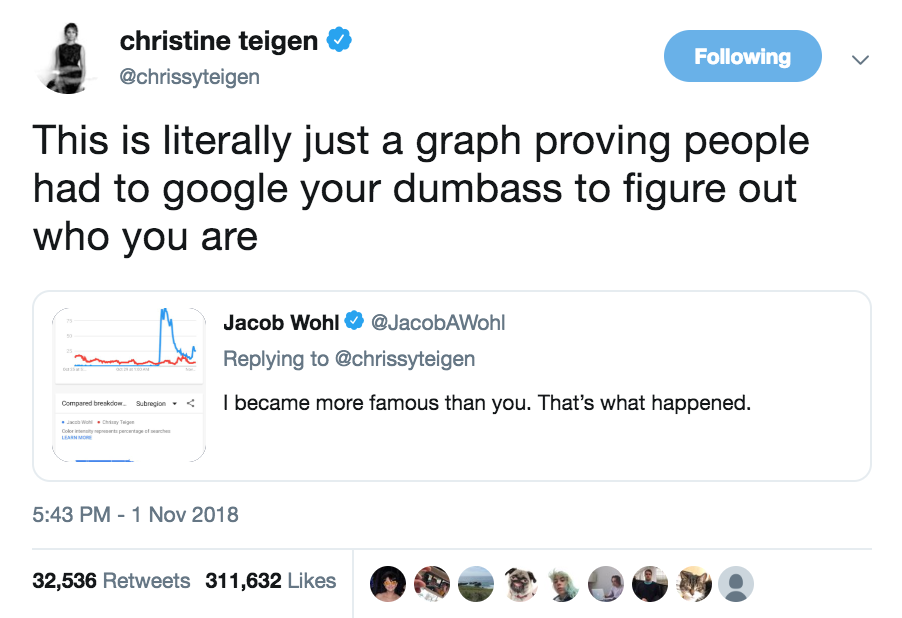 And here come the reactions to it: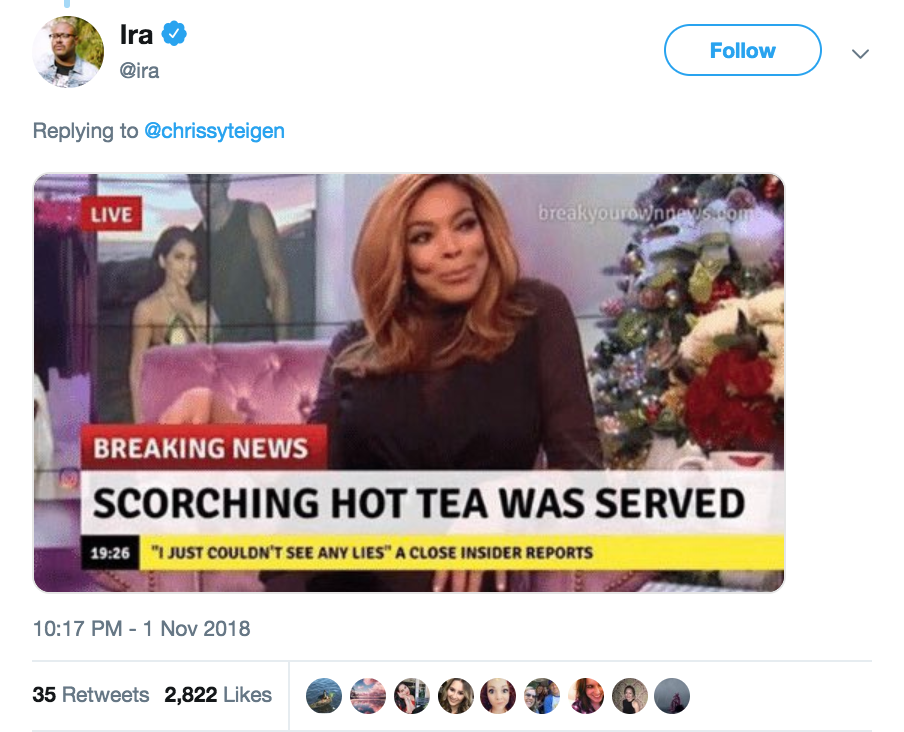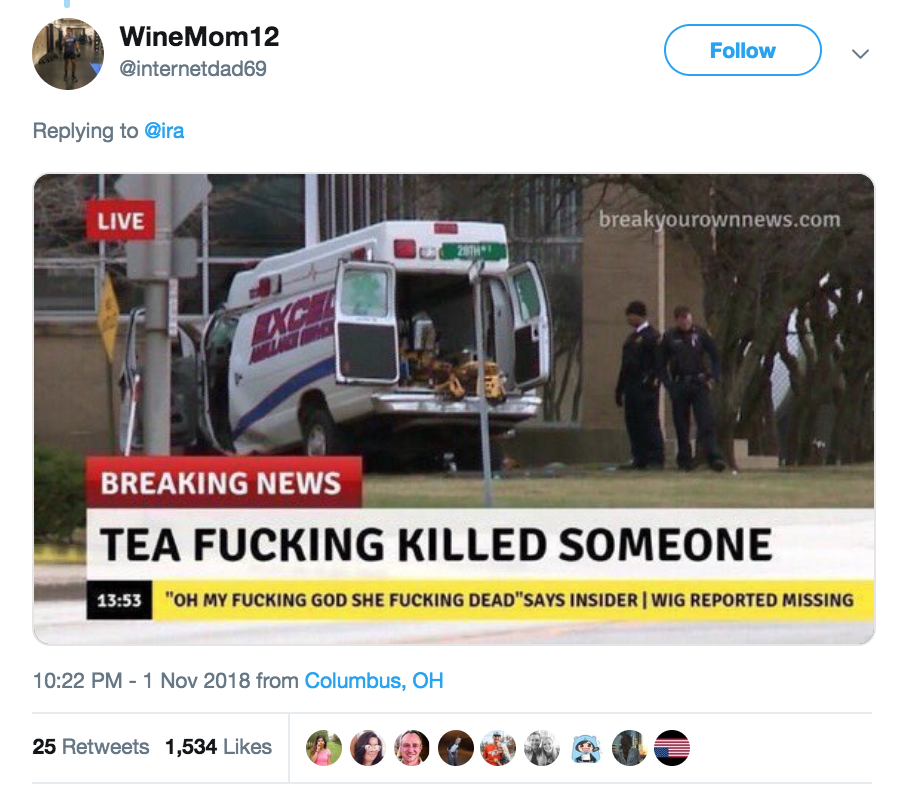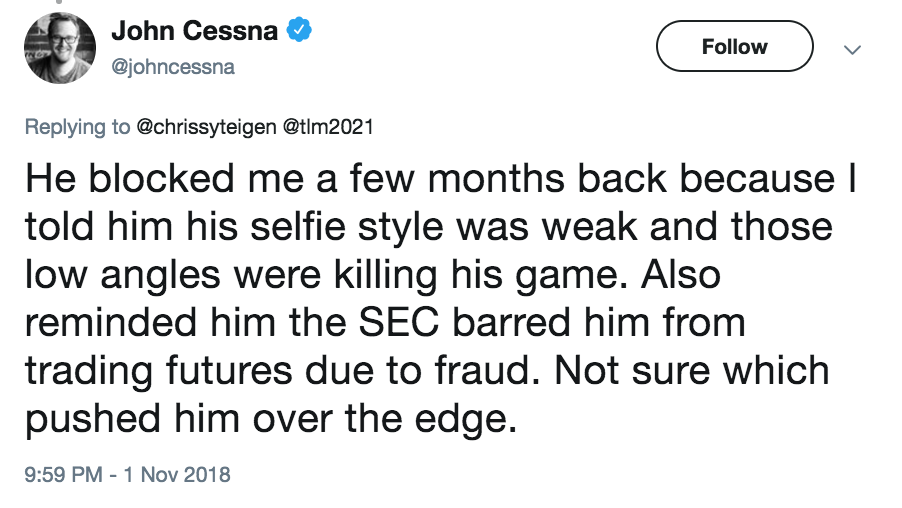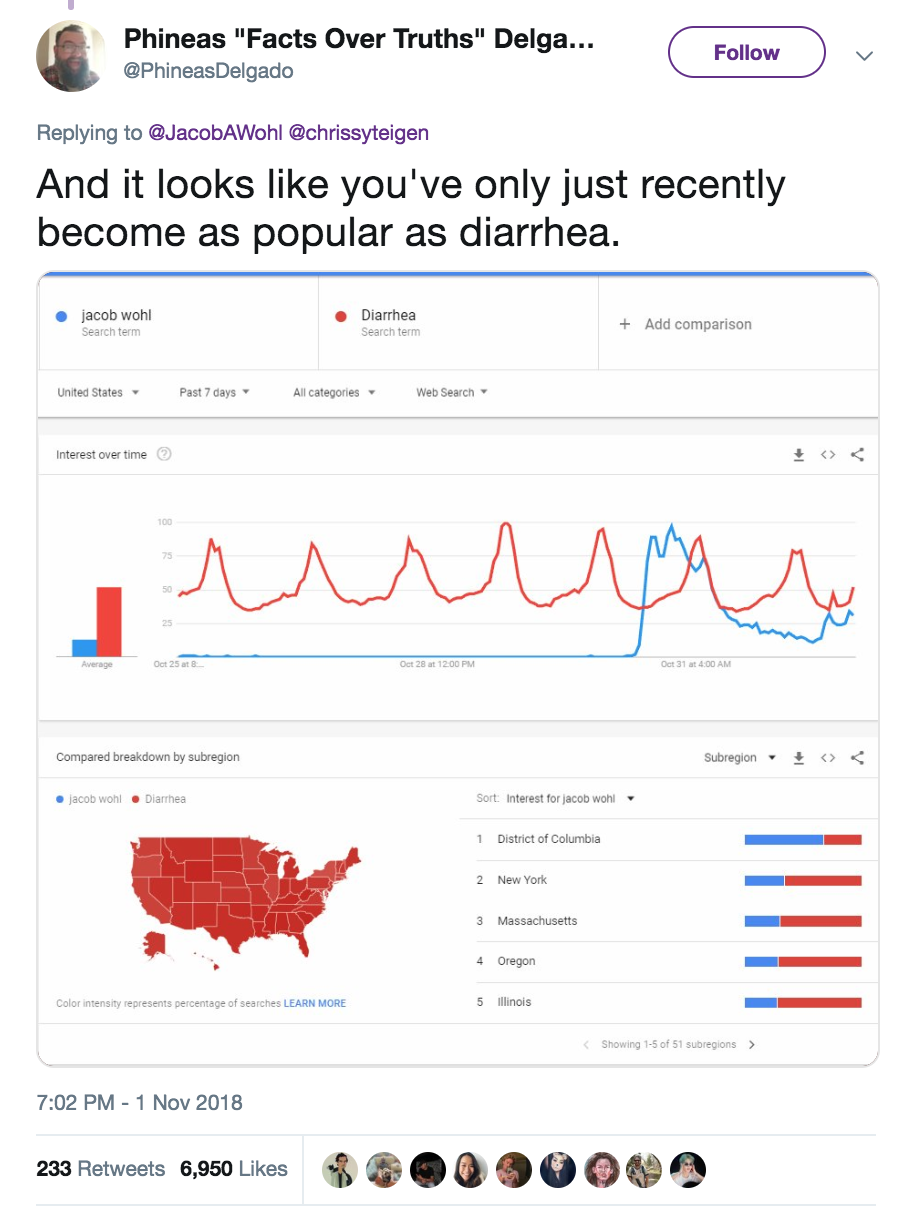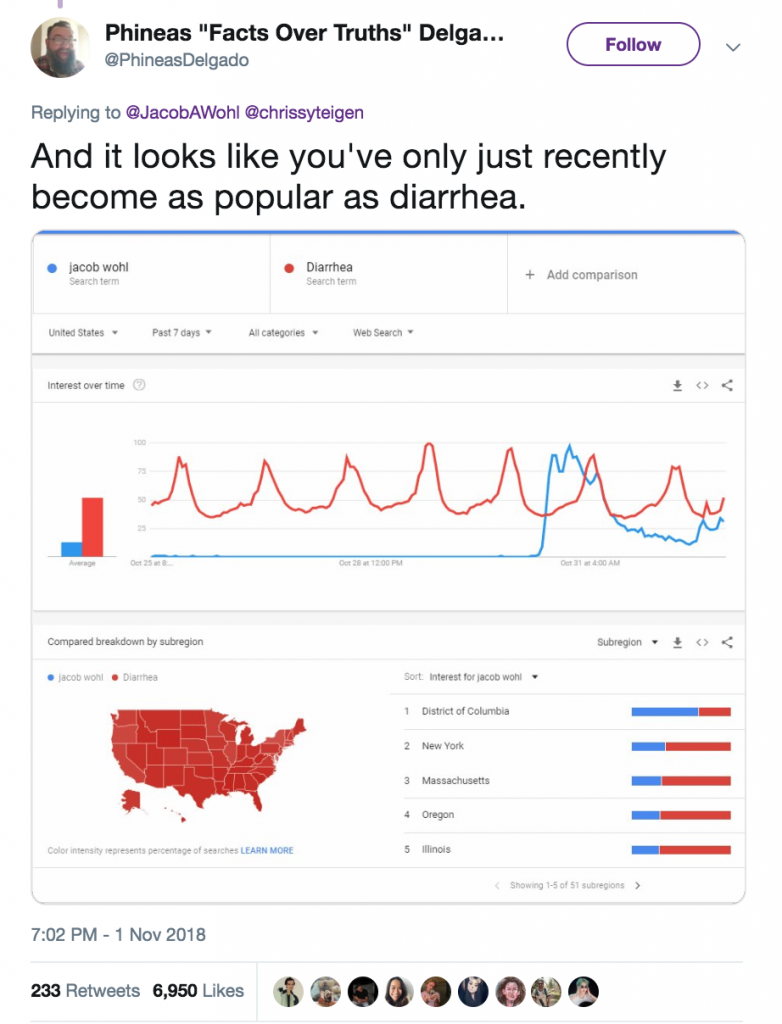 It's apparently a difficult lesson to learn, considering how many people fail to do so. It bears repeating: Don't come for Chrissy unless you want Chrissy to come for you.