Oh. My. God. Thanksgiving is mere weeks away AND YOU KNOW WHAT THAT MEANS!!! Correct, we'll be over here watching 'The One With All The Thanksgivings' Friends episode, which every true Friends fan will remember and every kinda-fan can probably glean the premise of.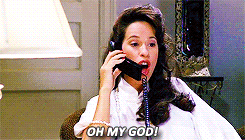 While you may not remember all that happens (Chandler tells Monica he loves her(!!!) after being challenged by each friend re: his status as the King Of Misery, etc.), you will without a doubt remember the turkey on Monica's head.
Who could forget? It's a watershed moment in television history, and now you can have your very own mug in its honor.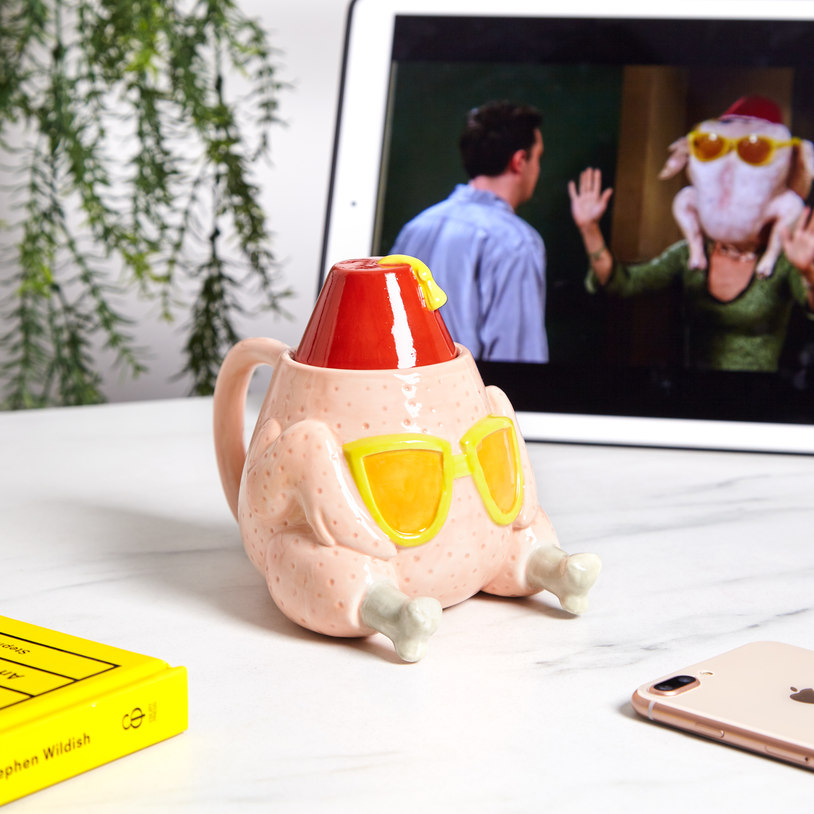 Besides being equal parts adorable and kinda gross, the mug comes with a detachable fez lid and non-detachable yellow sunglasses. Sure, $22.29 falls on the pricier side when it comes to mugs, but you can't put a price on iconic pop culture references! Ya just can't!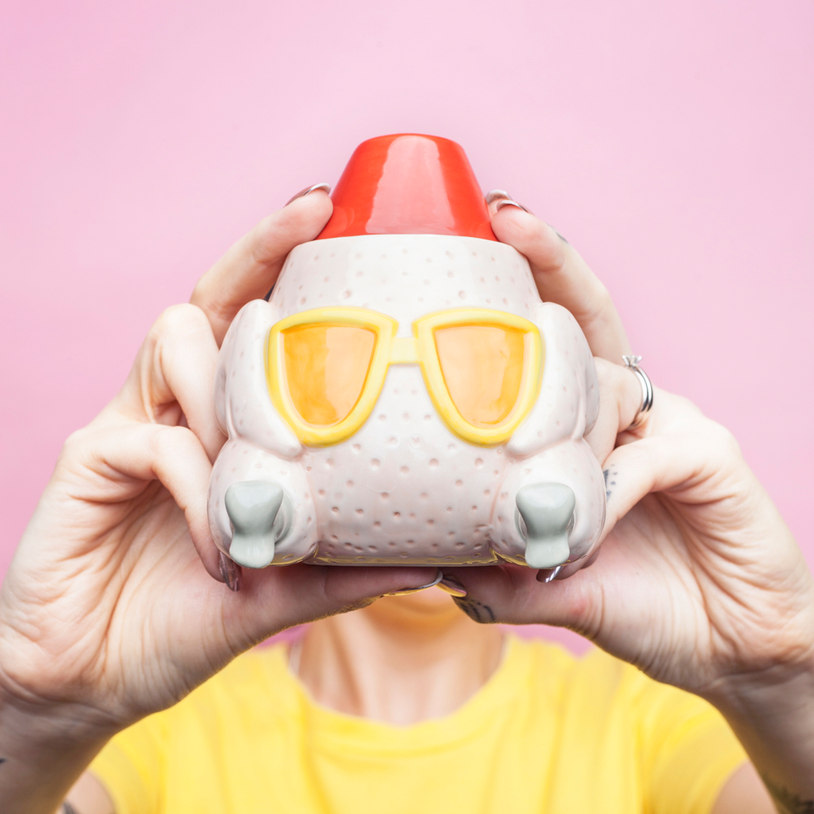 In case this turkey mug is the turkey mug of your dreams, make sure you heed this very important warning from the friendly folks at Firebox: "Just please don't try to stick your head in it. It's a standard mug size, it's not gonna work."