The first trailer for the live-action Mulan remake is here, and it's about as epic as fans could have ever hoped it would be.
The trailer premiered on TV on Sunday, July 7 during Fox's broadcast of the FIFA Women's World Cup soccer game between the U.S. and the Netherlands. It seems pretty appropriate that while a team of strong, inspirational women were winning the World Cup, fans also got to take a sneak peek at a legendary fictional strong woman whose new movie is sure to be an inspiration too.
Fans of the classic 1998 animated movie Mulan probably remember its plot well, but for those who need a refresher: The titular main character lives in China during the Han dynasty and is expected to bring honor to her family by becoming a wife.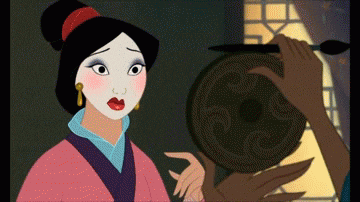 Instead, she masquerades as a man and joins the army in order to take her father's place and bring her family honor in a new (and totally badass) way.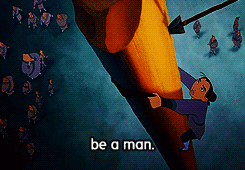 The new live-action version looks like it'll stick to the same story closely, though not closely enough to feature music, Mushu, or Li Shang (I know, I know).
me first hearing about the live action mulan missing key characters and songs from the original film vs me learning the reason being due to respect to chinese culture and history pic.twitter.com/gAljqi1ou1

— costanza (@forasiah) July 8, 2019
The Disney YouTube account posted the synopsis below to accompany the trailer:
When the Emperor of China issues a decree that one man per family must serve in the Imperial Army to defend the country from Northern invaders, Hua Mulan, the eldest daughter of an honored warrior, steps in to take the place of her ailing father. Masquerading as a man, Hua Jun, she is tested every step of the way and must harness her inner-strength and embrace her true potential. It is an epic journey that will transform her into an honored warrior and earn her the respect of a grateful nation…and a proud father.
MovieWeb reported that the new Mulan won't include singing, and the trailer seems to support that. While the animated movie included hit songs like "Reflection" and "I'll Make a Man Out of You," the trailer only included an instrumental score. However, if you listen closely, you can hear instrumental versions of some of the classic songs, which will make nostalgic fans really happy.
Mulan will be played by
Chinese American actor Liu Yifei.
Disney's #Mulan, in theaters March 27, 2020. pic.twitter.com/EA61fp4506

— Mulan (@DisneysMulan) July 7, 2019
In the trailer, a woman's voice says, "Quiet, composed, graceful, disciplined — these are the qualities we see in a good wife. These are the qualities we see in Mulan."
That quote is paired with images of Mulan fighting like the true warrior she is, so it's clear those qualities will help her fight on the battlefield too.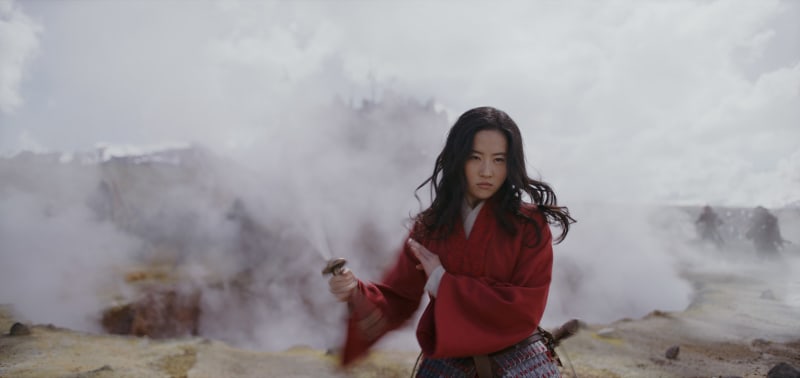 Mulan hits theaters in March 2020.