There is no lack of articles on the web listing "red flags," the signs that a relationship or partner is toxic and ultimately doomed. Most of these posts, however, are written by normal people posing as semi-experts, doling out advice they are not apt to take themselves. Which is fine. That's how the Internet works!
All of this is to say that tips from real people—many of whom have previously witnessed and ignored these toxic signs—are much more powerful, because they have been experienced by a large assortment of real humans.
On Monday, account @HashtagRoundup asked folks on the platform to share #SignsYouShouldntIgnore when it comes to relationships. Twitter delivered.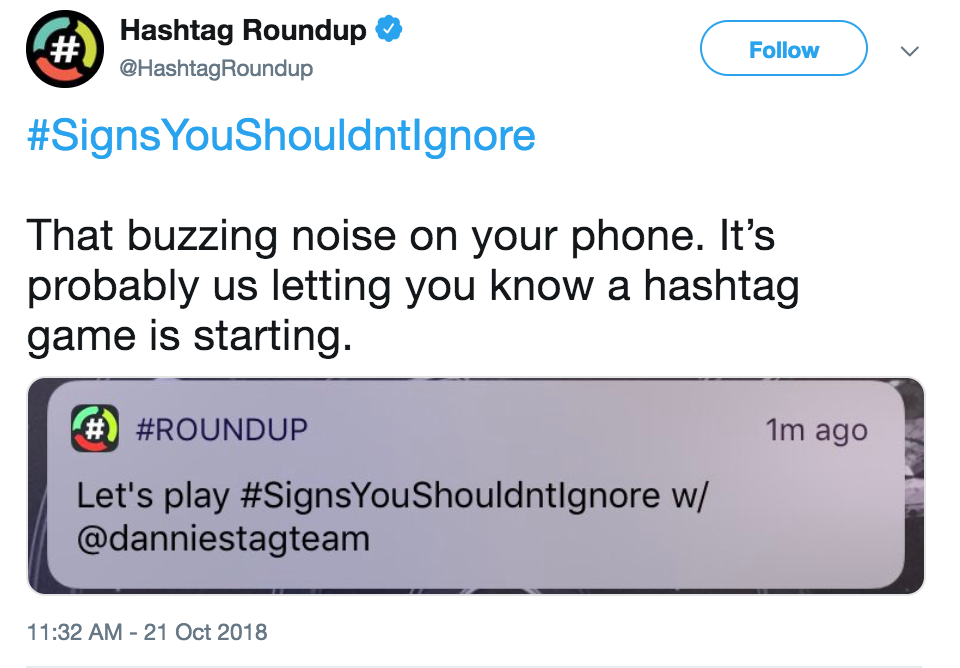 15.


14.


13.


12.


11.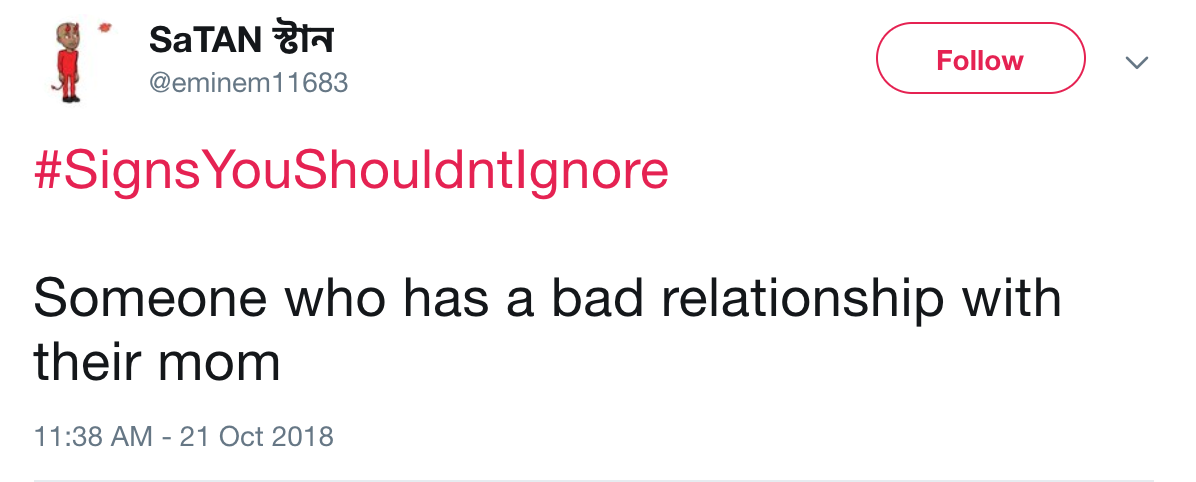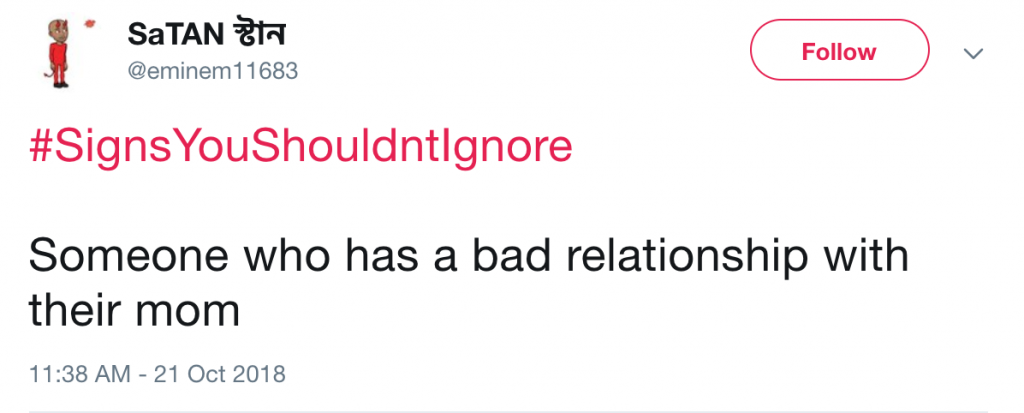 10.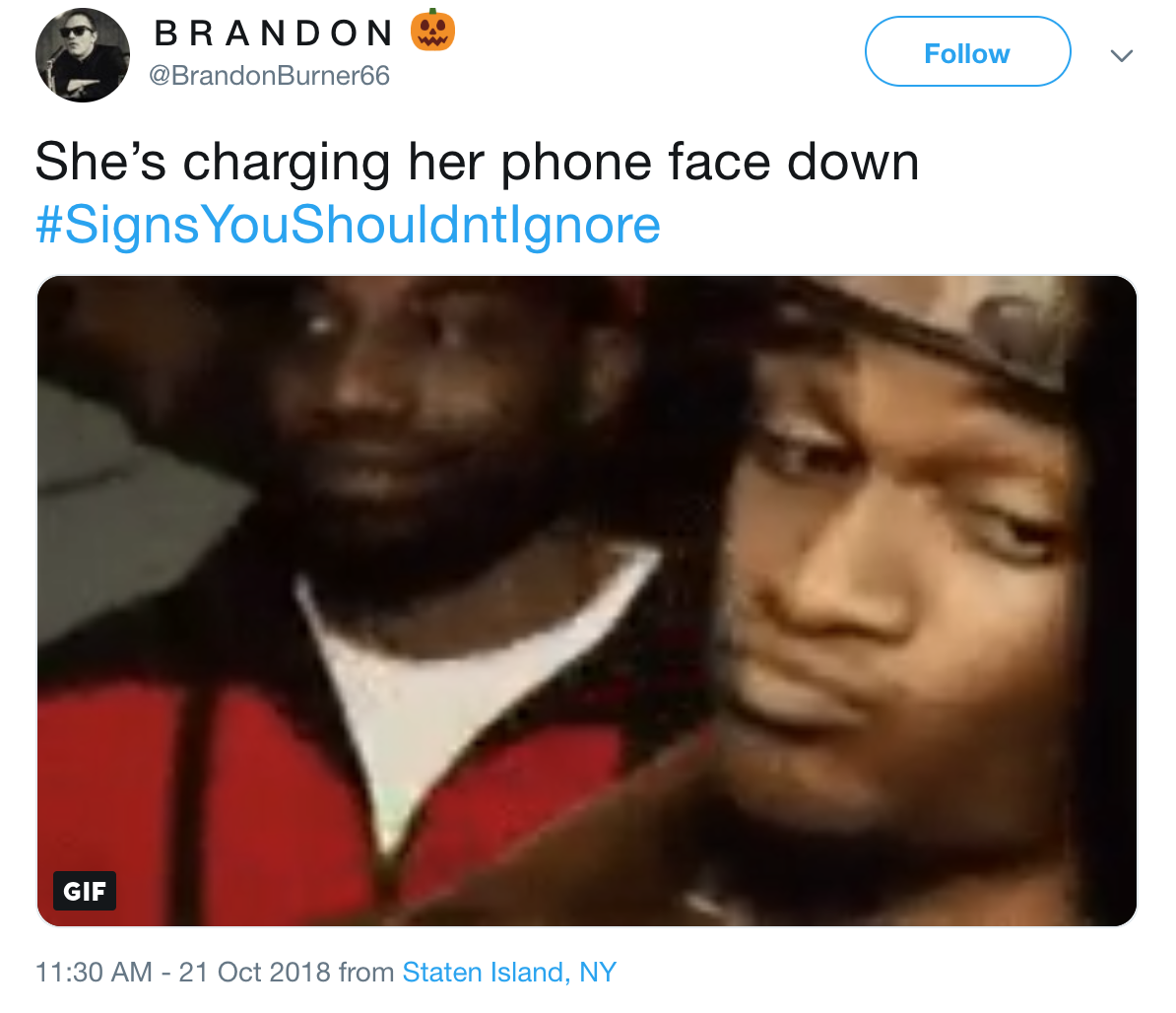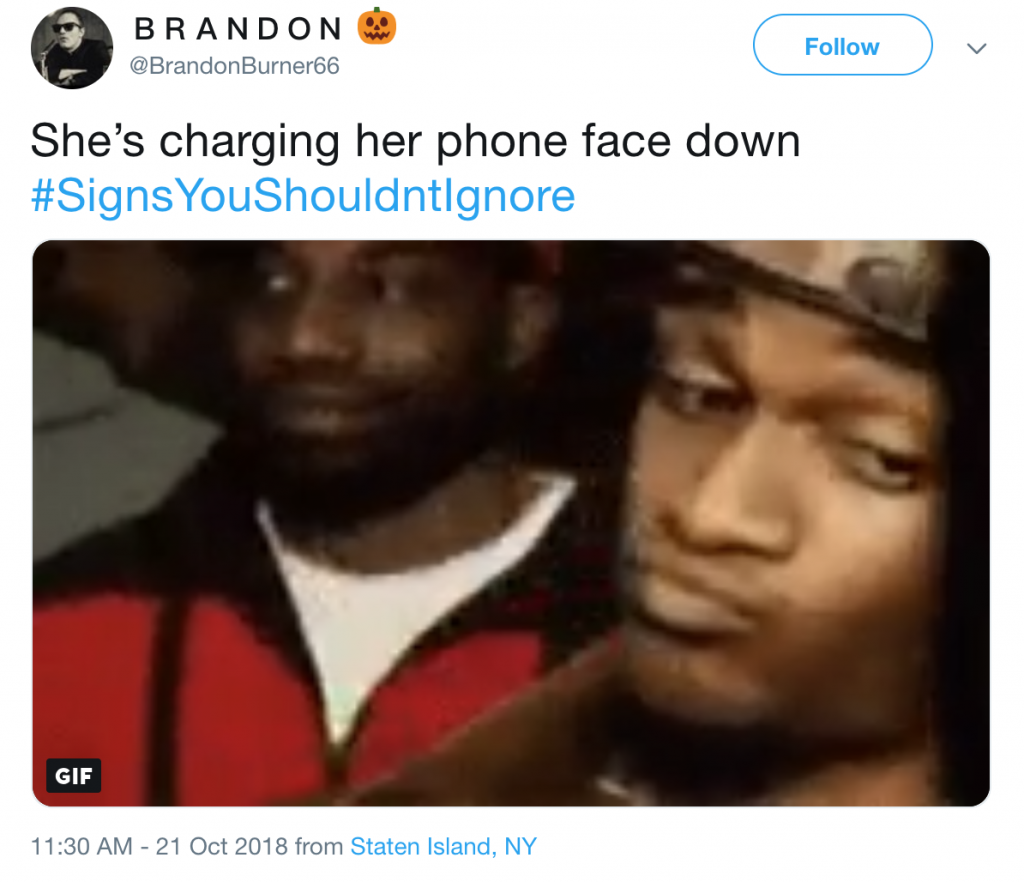 9.


8.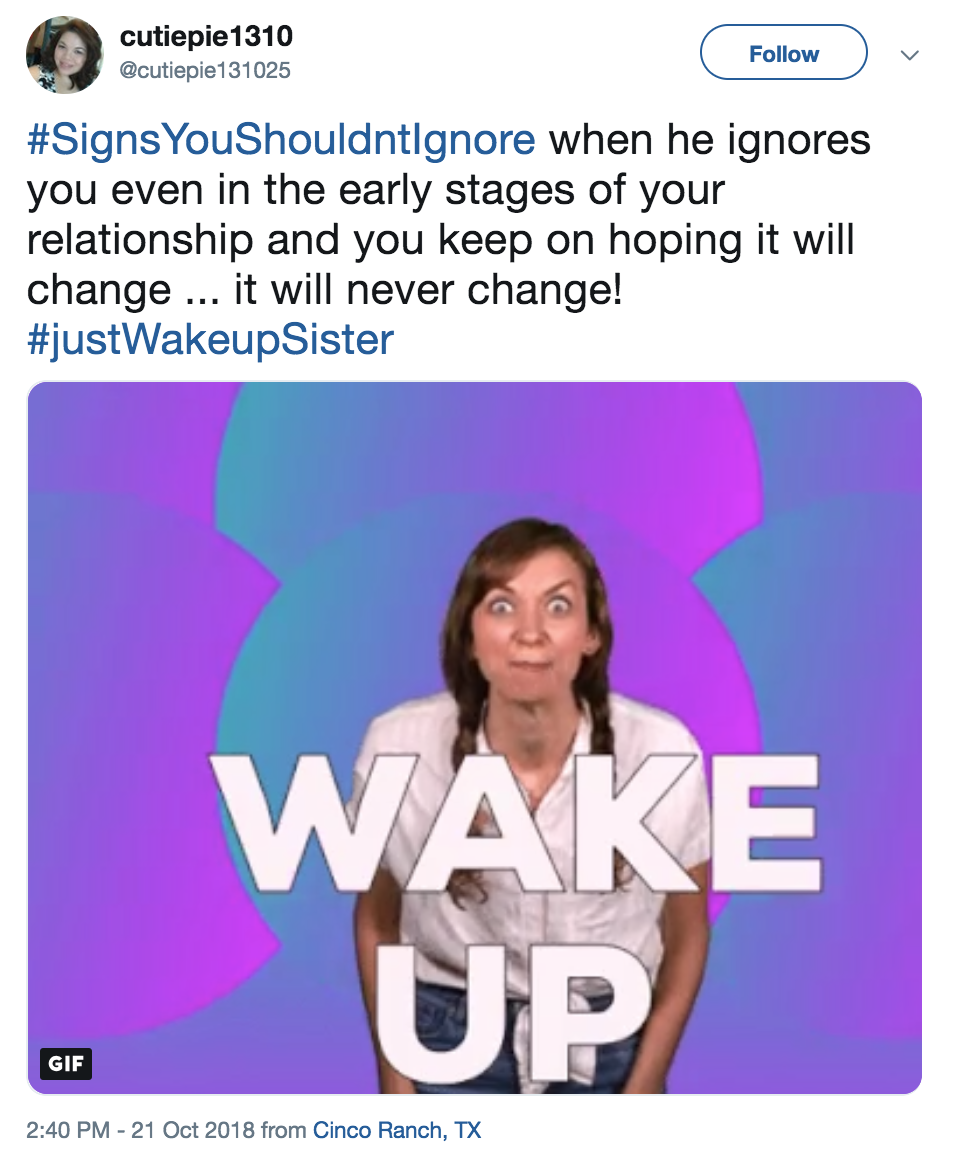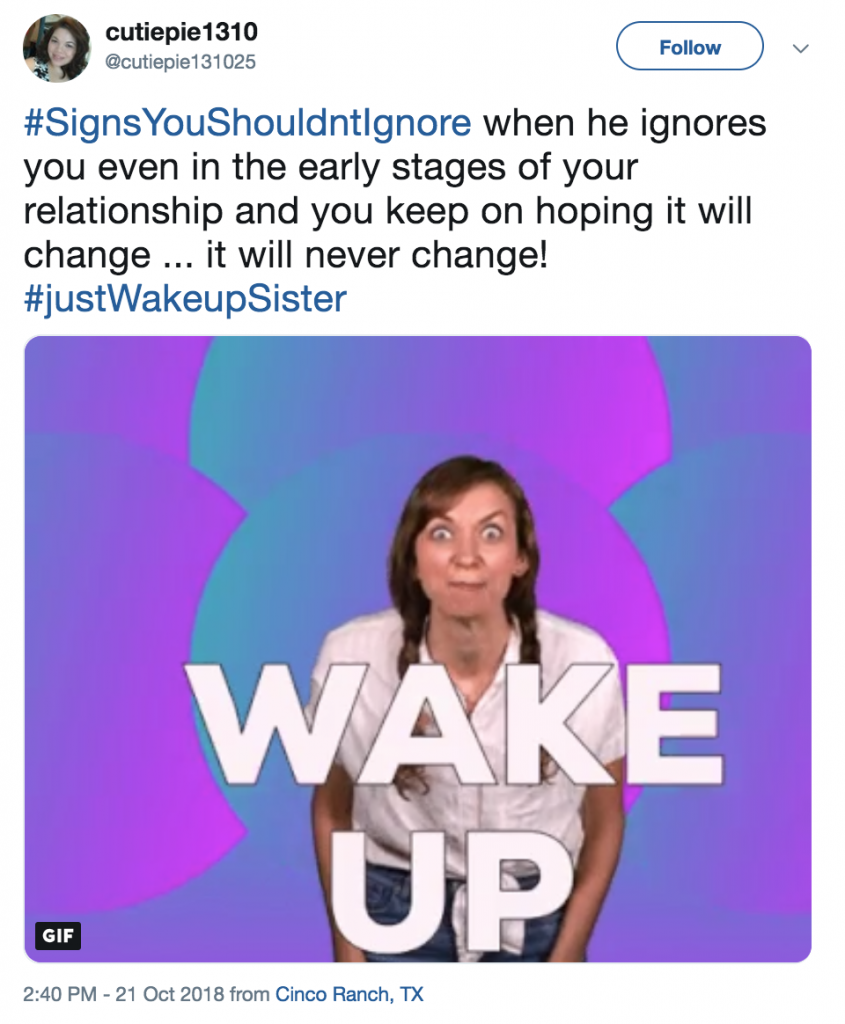 7.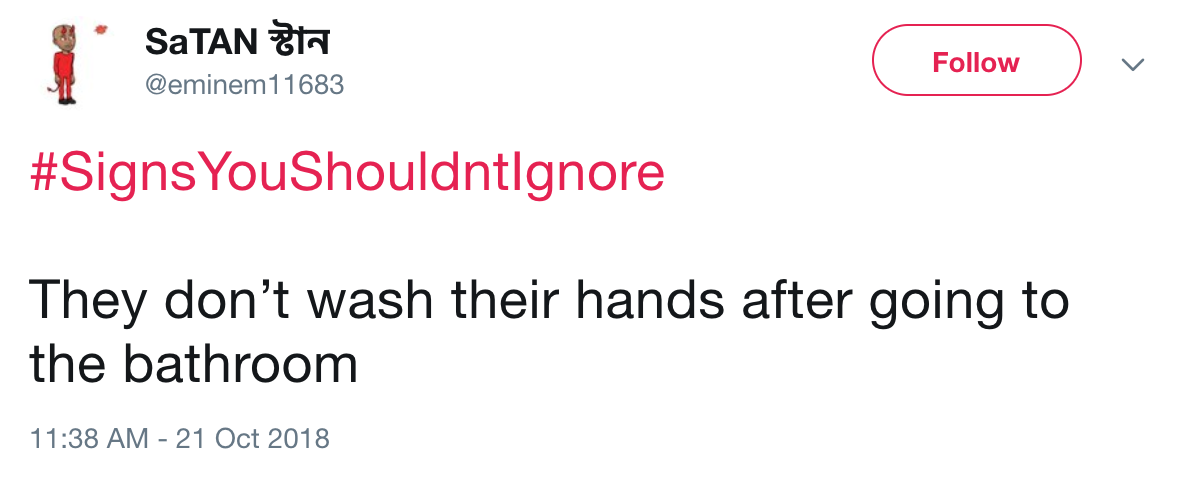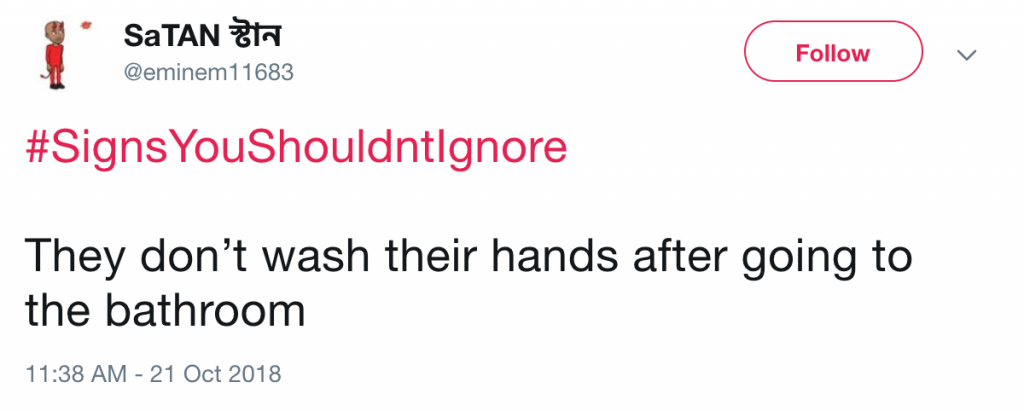 6.


5.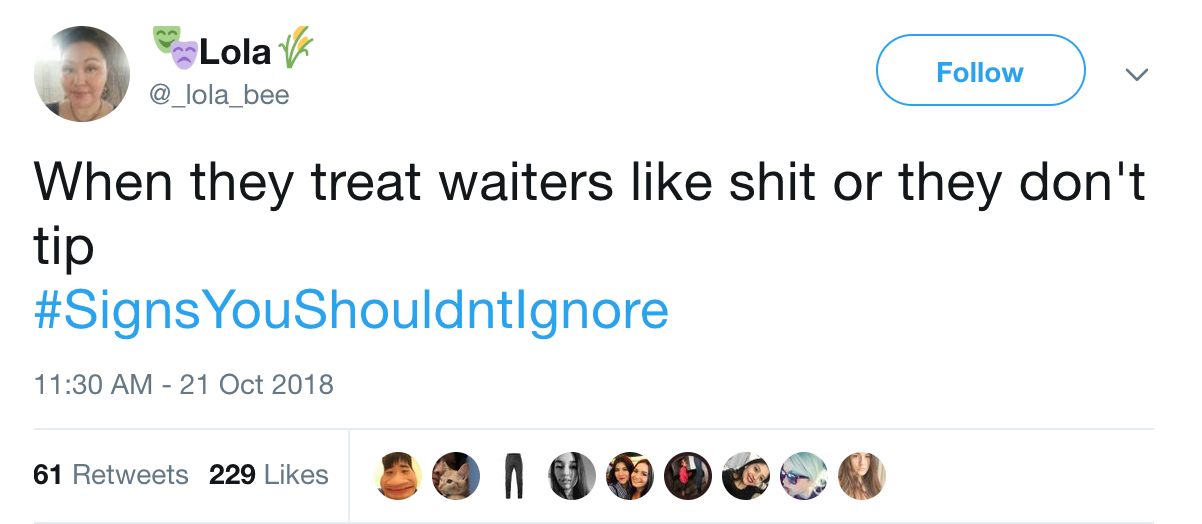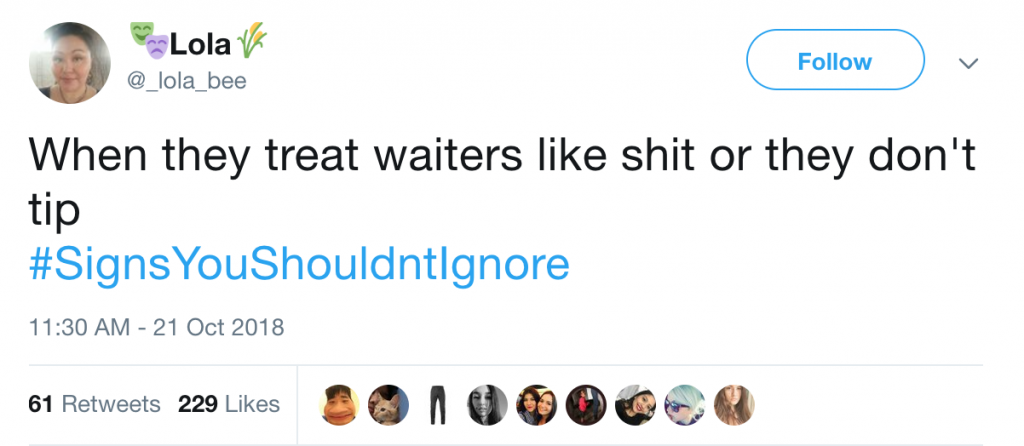 4.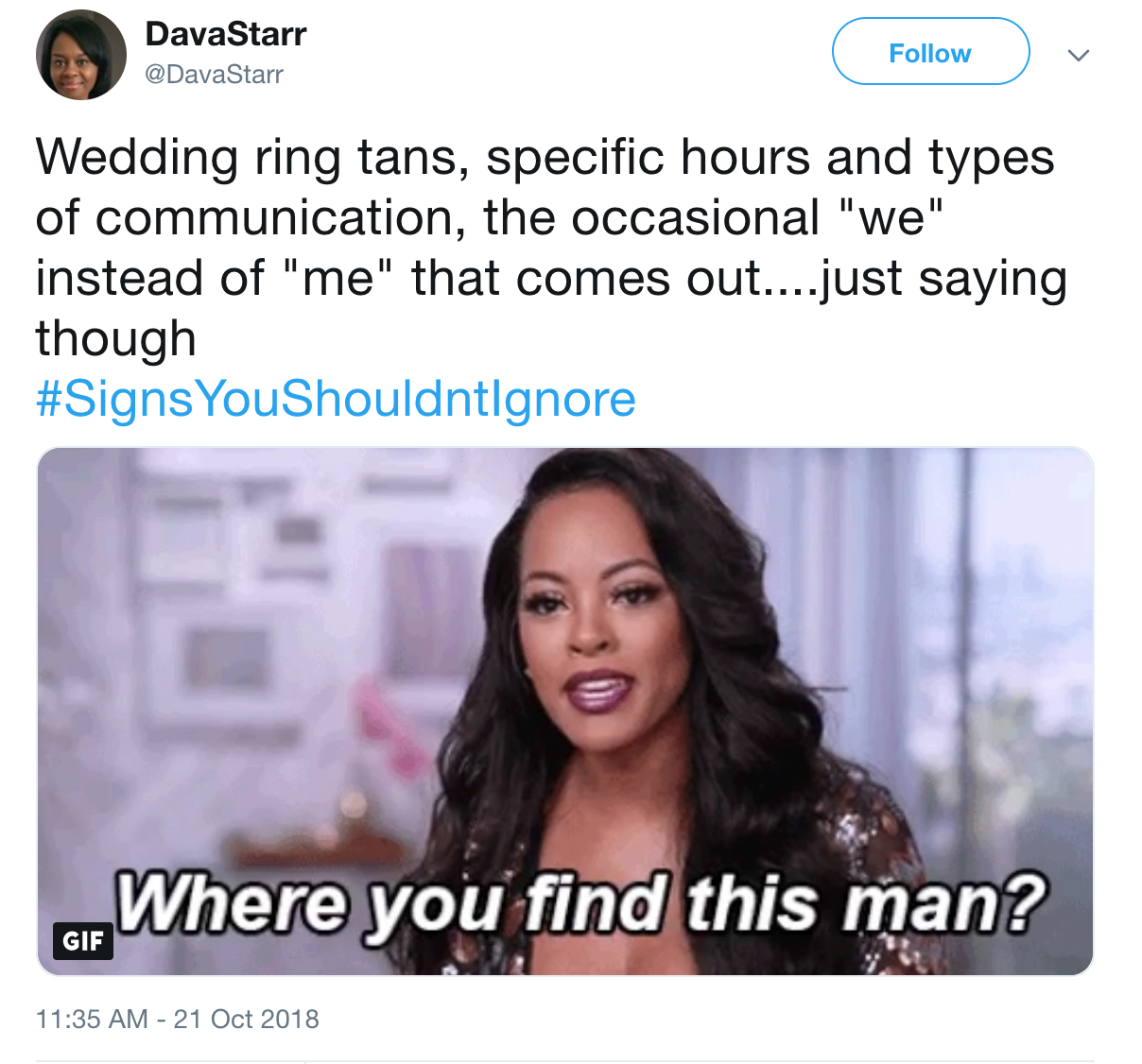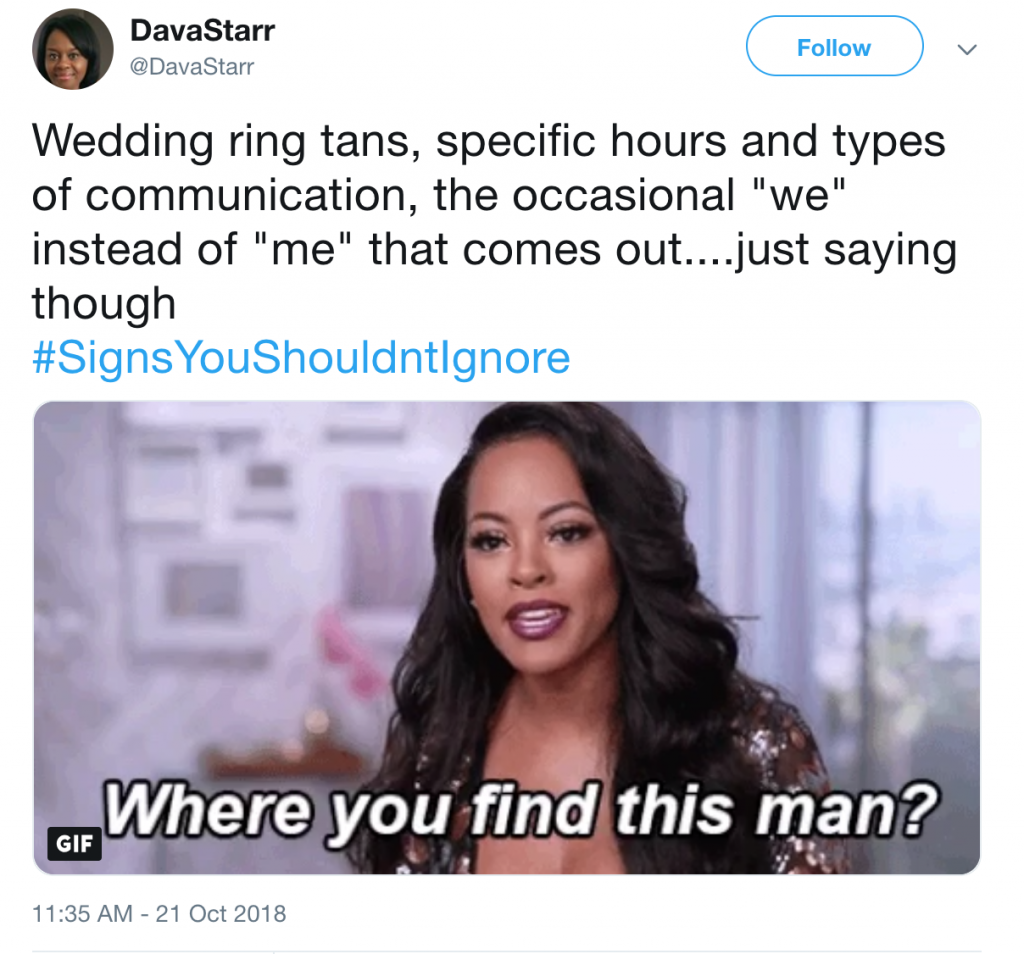 3.


2.


1.