Obviously, no one really enjoys cleaning their bathroom (except maybe Monica Geller), but it's a necessary evil we must all conquer because the alternative is just too disgusting to think about. The longer you let a dirty restroom go un-cleaned, the worse it's going to get and then you really won't relish the thought of getting on your hands and knees to scrub away the scum Cinderella-style.
However, we know life happens and procrastinating on this not so glamorous task is all too easy. That's why we've put together a list of products whose sole purpose is to do the hard cleaning work for you. Don't believe us? Check them out below.
*Tbh, we may receive a small portion of the sales made on this page which we will probably use to buy the products on this page.
17. This all-purpose concentrated cleaner that will breathe life back into your baseboards.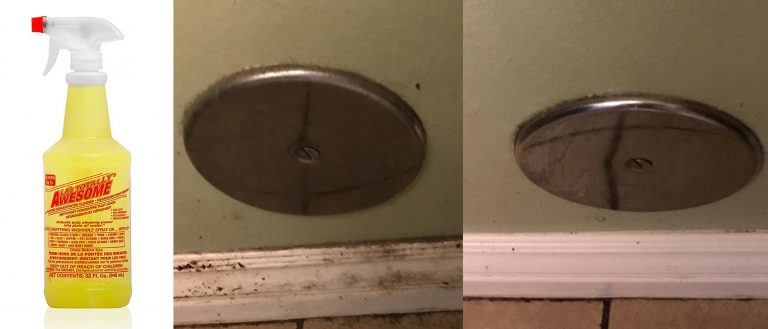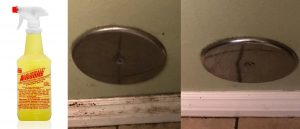 Promising Review: "Thrilled with the results from this product. I had some absolutely filthy walls and baseboards from my 3 animals. Lots of stubborn stuck on dirt food and grease and nothing was getting it out. I did a little research and bought this off a recommendation. It took me just 10 minutes to clean everything. The dirt practically just wiped off with this stuff. I know I sound like an infomercial but I was not paid or compensated in any way by the company." – Jackie
Get it on Amazon for $8.34 (17% off) 
16. A miracle-working pumice stone that will make your toilet not disgusting.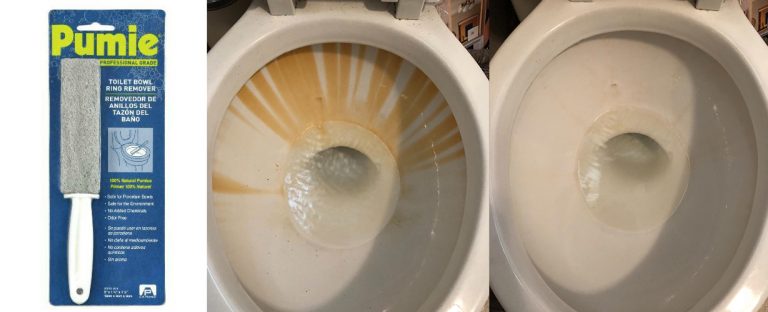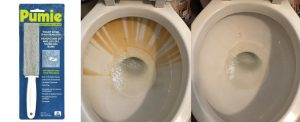 Promising Review: "Omg!!! It works!!! After having this toilet build up I gave up on everything, but I saw that this product "worked" and decided to give it a try… with a little elbow grease and some music blasting in the background I managed to remove it all!!! I can't believe it. I'm so happy, I was so embarrassed when company came over and would see that, not no more… yay!!!" – 
Get it on Amazon for $8.69
15. This non-toxic cleaning paste that will make your fixtures literally sparkle.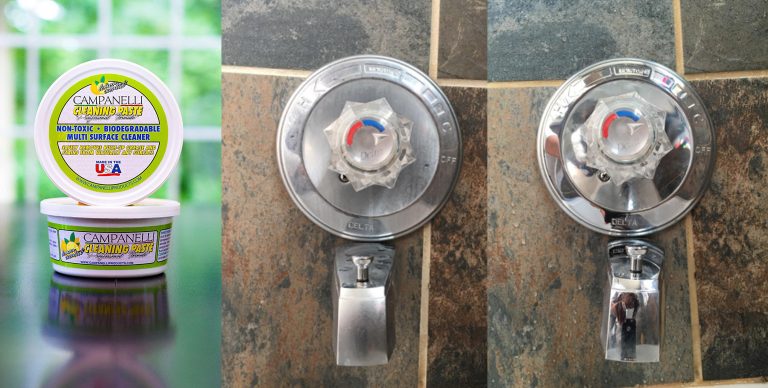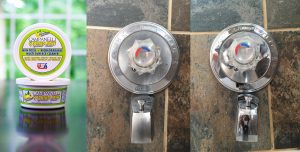 Promising Review: "Before is our bathroom after only 1 year. After looks like day 1. I like that it was easy to use. Even for a person like me that does not like to clean. Wipe on wipe off. Like new again !!" – ms.eastside
Get it on Amazon for $12.95
14. A bottle of The Bucko soap scum and lime remover which is great for making your tub look like you spent hours scrubbing it.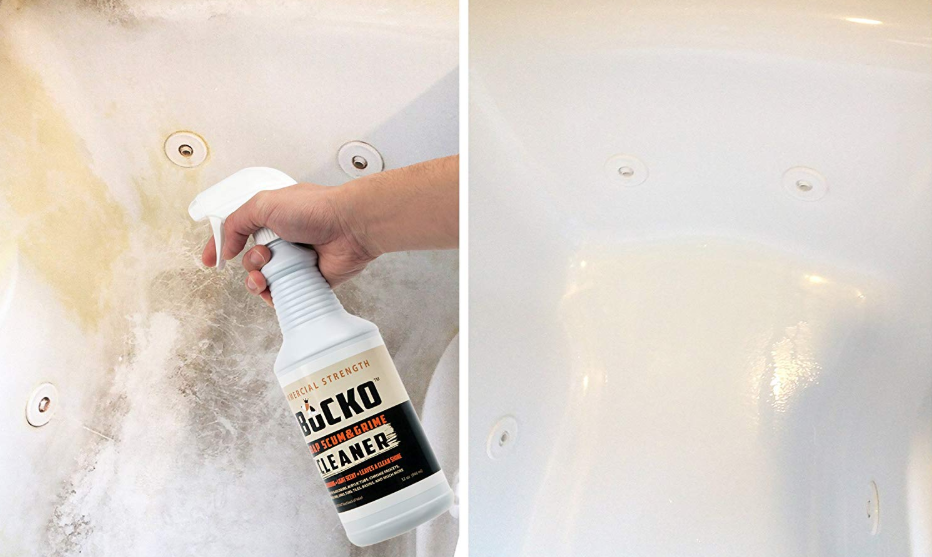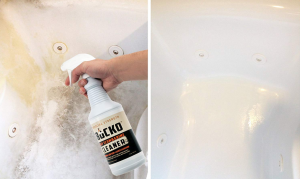 Promising Review: "Amazing product! My kids bathroom has a tub with a textured bottom and It had what seemed to be ground in heavy soap scum. I tried everything from tilex to baking soda and vinegar but the stains just wouldn't budge. Got my shipment of Bucko in, immediately ran upstairs and sprayed the tub down, let it sit for 3 minutes, grabbed a wash cloth and the stains/soap scum just wiped right off… I couldn't believe it!!!" – Ray
Get it on Amazon for $16.99
13. Some E-Cloths for effortlessly removing thick grease, dirt, and bacteria—no chemicals necessary.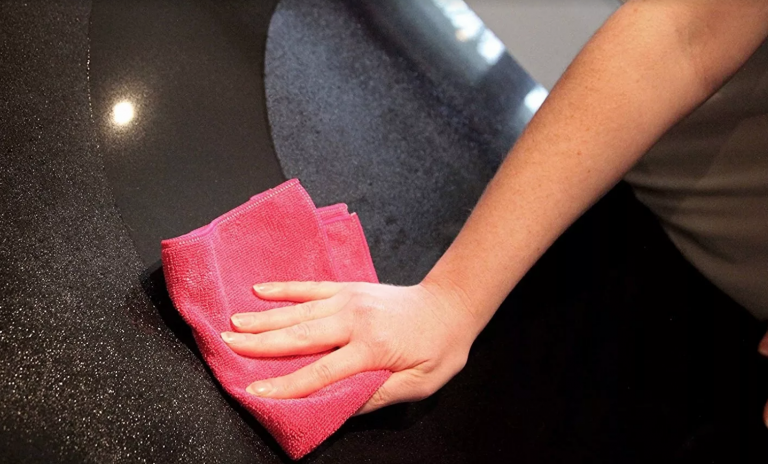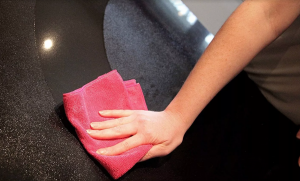 Promising Review: "These cloths work so well. I got them when once of my friends started selling a different brand. She said how well they worked, I started looking into less expensive options. These cleaned my baked on stove grime that was there for year with just water. I wasn't able to get that off with cleaners. I am so amazed at how well these clean everything in my kitchen and every other place I have tried these. I'll never go back to paper towels and cleaner or regular rags again." – Jenn
Get it on Amazon for $19.99
12. This scrub-free cleaner with Oxi Clean that'll make your tile look as good as the day you moved in.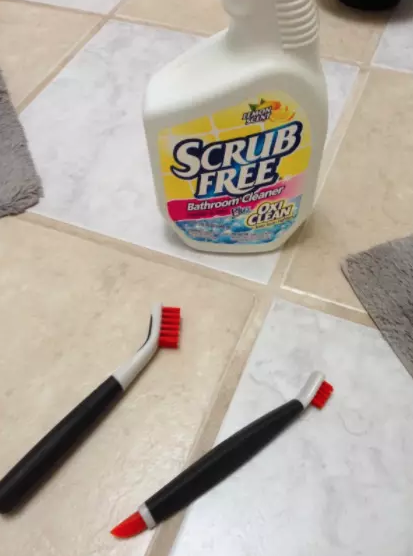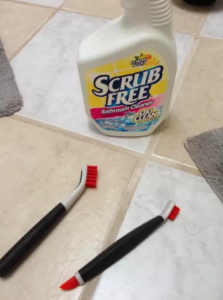 Promising Review: "This cleaner is an excellent product! Grohe warns against using strong, acidic, cleaners on the Starlight finish of its plumbing fixtures. This cleaner will not harm the finish and does an excellent job of cleaning most any surface in the bathroom or kitchen. I don't know why it is so difficult to find in stores. For the price, buy several bottles, in case it disappears from the market. You won't be disappointed." – PJ
Get it on Amazon for $9.32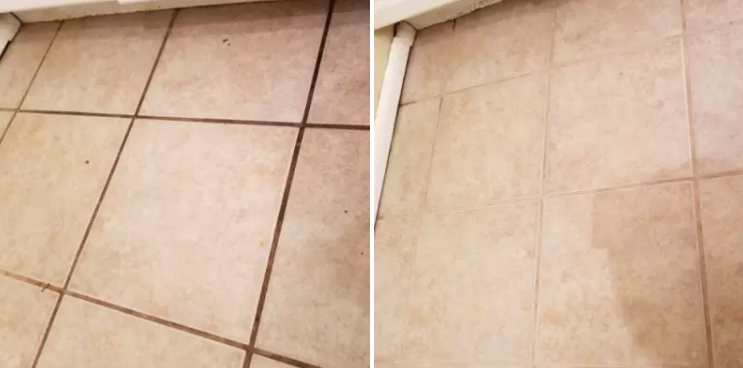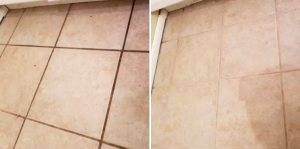 Promising Review: "Amazing results achieved for this product. Can't believe how much improvement was achieved. I was going to buy a pressure washer system, but with these results… I don't need it. Will be using again in the future." – Jasmine
Get it on Amazon for $10.98
10. Some Foam-Tastic Kaboom that actually works as well as the commercials say it does.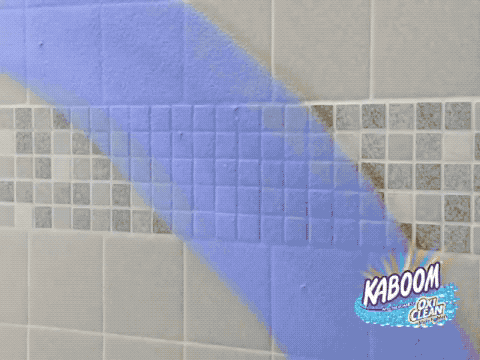 Promising Review: "My wife was looking for something to clean a film from her tub. She tried all the other products available, but none worked as well as this. It went on blue, and turned white after. It did a good job, you could see where you sprayed it and where you didn't. I would buy this product again." – Jerome P.
Get it on Amazon for $3.88
9. This Krud Kutter that'll kick even the toughest buildup to the curb.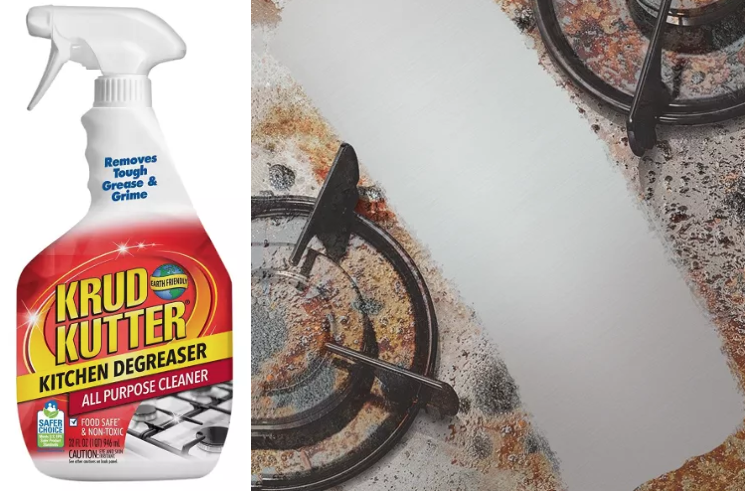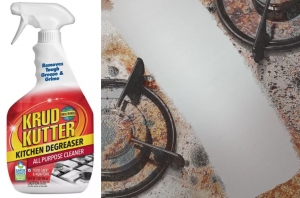 Promising Review: "This product works! Stainless, glass, ovens, stoves, tile, it is the number 1 cleaner. Now that I have tried it, I can't do without it. Makes cleaning easy. It actually degreases the hood over the stove." – flame
Get it on Amazon for $3.98
8. A 2-pack of Clorox Bathroom Foamer to kill all of that nasty bacteria.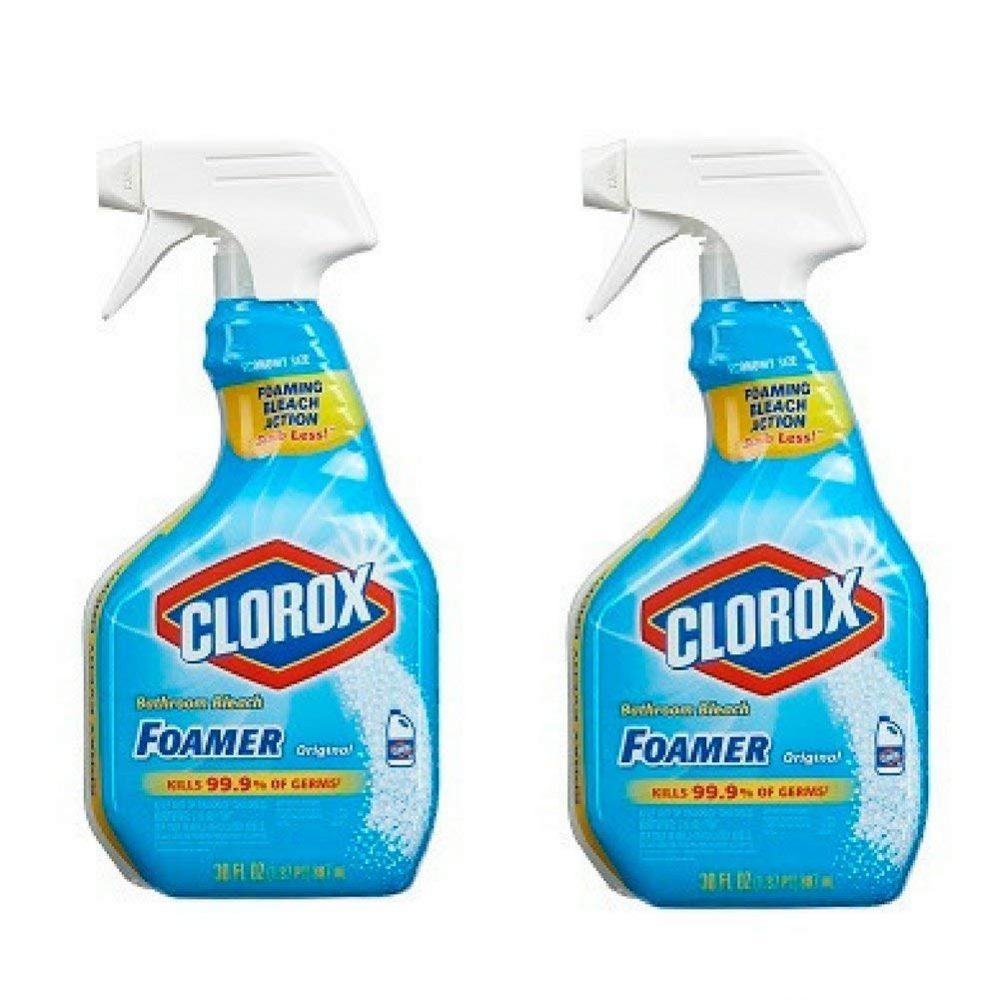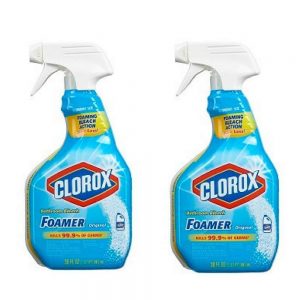 Promising Review: "I bought this today at our local store. From now on I will order it from Amazon for ease. This is the most wonderful product I've found in a long time. My water leaves stains. blue stains. Not many products will combat that, I've tried many. This one will. It is amazing. Bleach will take care of that but it's hard to keep bleach on the shower wall to clean. this one foams so it will take care of walls. I can't say enough for how it solved my problem." – Donna L.
Get it on Amazon for $15.85